Three Ways To Up Your Nail Game This Summer
Use these tips to achieve fierce and stylish designs, straight from the runway!
If you're a fashion junkie, then you probably were watching the pre-COVID runway shows to see what new trends are coming up in the summer. You've heard all about the latest styles for shoes and skirts, but what about your manicure?
     This summer is shaping up to be a daring season, and if you try wearing drab nails with a chic outfit, you're going to notice how much your dull nail polish stands out. Luckily, these three tips will help you keep your nails looking right and tight as you transition into this bold, beautiful new season.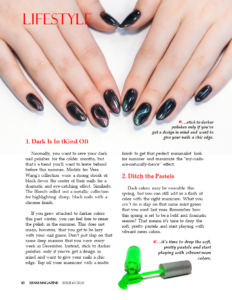 1. Dark Is In (Kind Of)
     Normally, you want to save your dark nail polishes for the colder months, but that's a trend you'll want to leave behind before this summer. Models for Vera Wang's collection wore a strong streak of black down the center of their nails for a dramatic and eye-catching effect. Similarly, The Blonds rolled out a metallic collection for highlighting sharp, black nails with a chrome finish.
     If you grew attached to darker colors this past winter, you can feel free to reuse the polish in the summer. This does not mean, however, that you get to be lazy with your nail game. Don't just slap on that same deep maroon that you wore every week in December. Instead, stick to darker polishes only if you've got a design in mind and want to give your nails a chic edge. Top off your manicure with a matte finish to get that perfect minimalist look for summer and maximize the "my-nails-are-naturally-fierce" effect.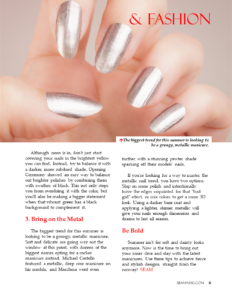 2. Ditch the Pastels
     Dark colors may be wearable this spring, but you can still add in a flash of color with the right manicure. What you can't do is slap on that same mint green that you used last year. Remember how this spring is set to be a bold and dramatic season? That means it's time to drop the soft, pretty pastels and start playing with vibrant neon colors.
Although neon is in, don't just start covering your nails in the brightest yellow you can find. Instead, try to balance it with a darker, more subdued shade. Opening Ceremony showed an easy way to balance out brighter polishes by combining them with swathes of black. This not only stops you from overdoing it with the color, but you'll also be making a bigger statement when that vibrant green has a black background to complement it.
3. Bring on the Metal
     The biggest trend for this summer is looking to be a grungy, metallic manicure. Soft and delicate are going way out the window at this point, with dozens of the biggest names opting for a rocker manicure instead. Michael Costello featured a metallic, deep rose manicure on his models, and Marchesa went even further with a stunning pewter shade sparking off their models' nails.
     If you're looking for a way to master the metallic nail trend, you have two options. Slap on some polish and intentionally leave the edges unpainted for that "bad girl" effect, or mix colors to get a more 3D look. Using a darker base coat and applying a lighter, shinier metallic will give your nails enough dimension and drama to last all season.
Be Bold
     Summer isn't for soft and dainty looks anymore. Now is the time to bring out your inner diva and slay with the latest manicures. Use these tips to achieve fierce and stylish designs, straight from the runway!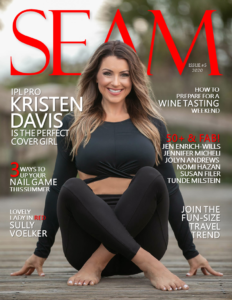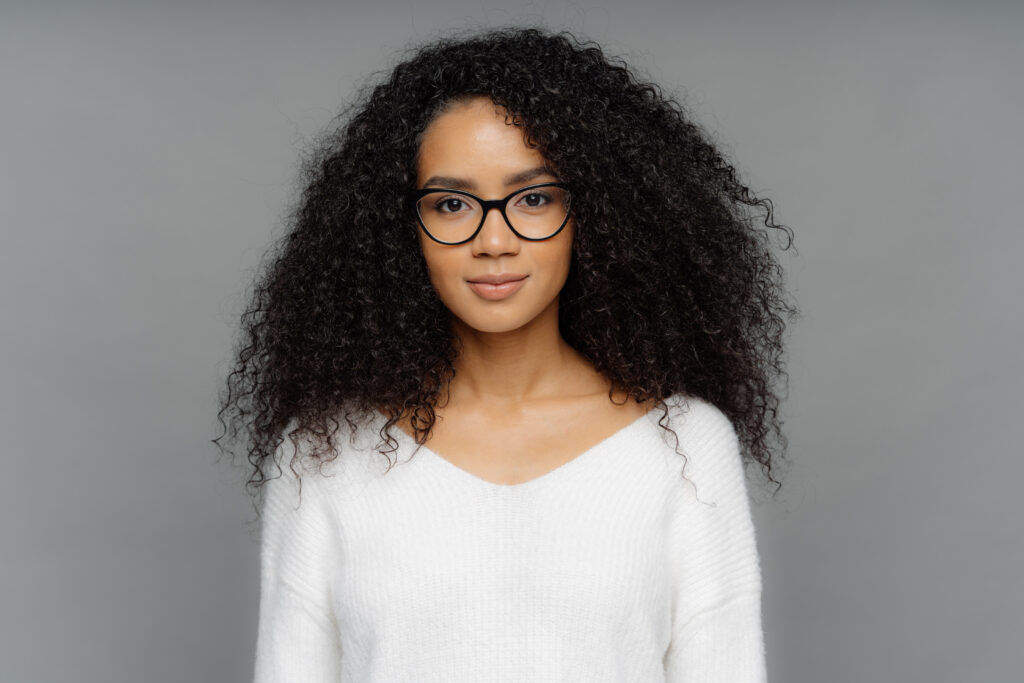 Learning how to gain body confidence can increase your sense of self-worth.
Read More »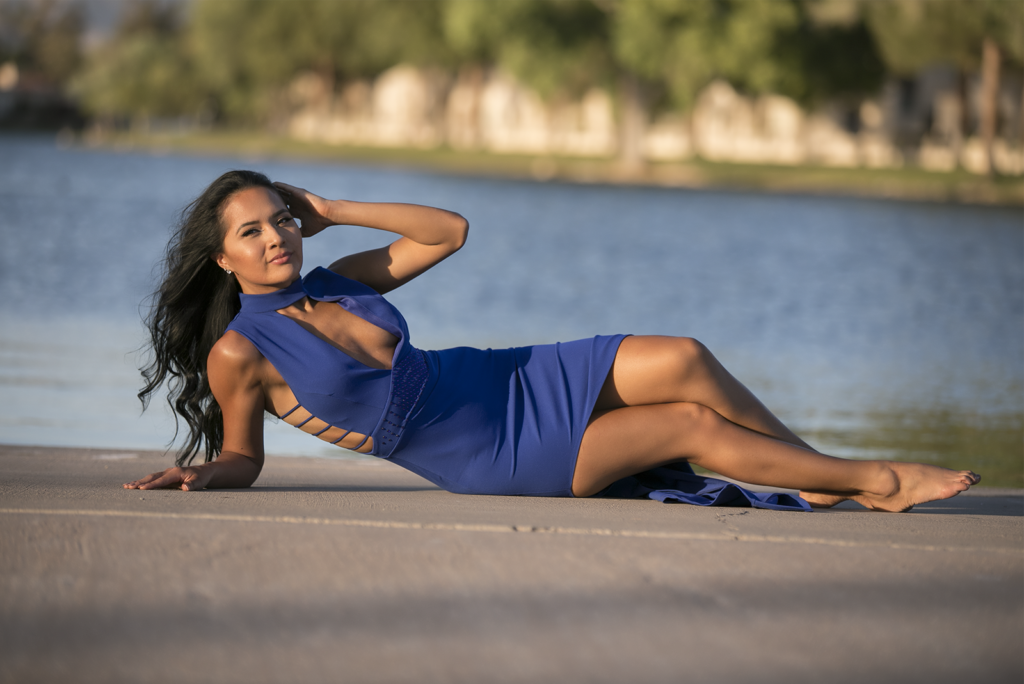 "I feel like I have come a long way, and this makes the blood, sweat and tears all worth it for me!"
Read More »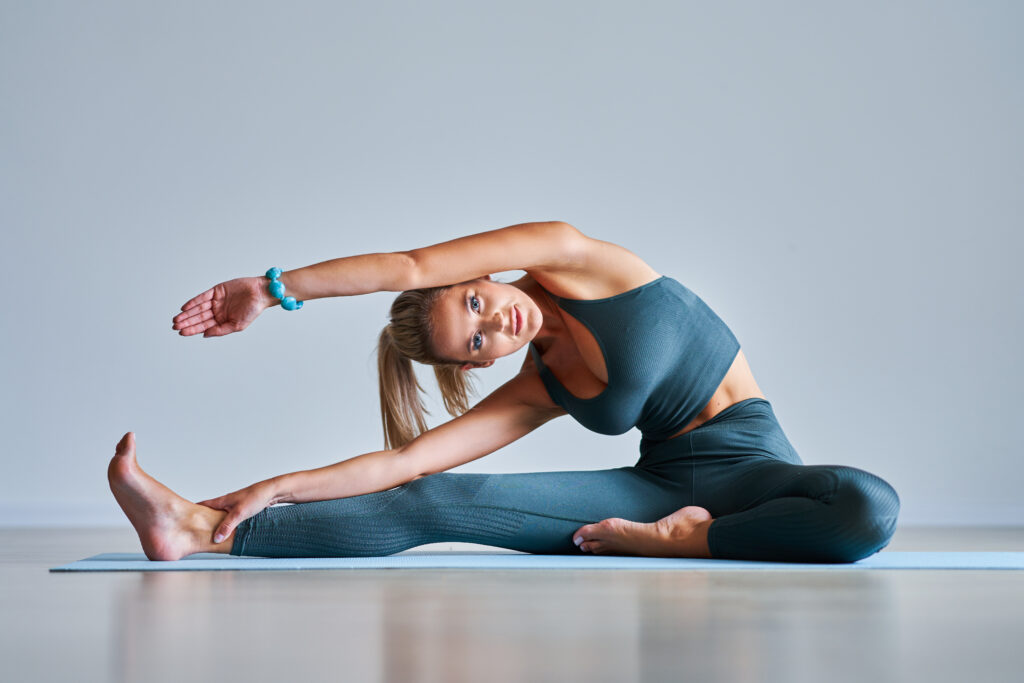 Yoga is simultaneously a form of exercise, a way to stretch and increase flexibility, and an excellent means of relaxation.
Read More »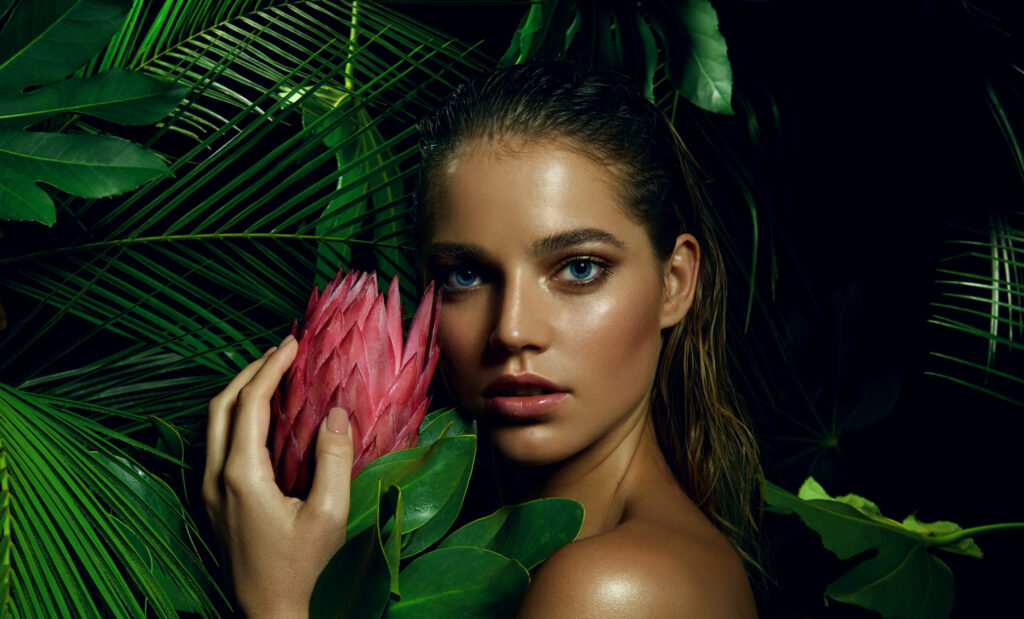 "I love experimenting with new year trends and I think this new wave of beauty trends will be a good start to a much better year."
Read More »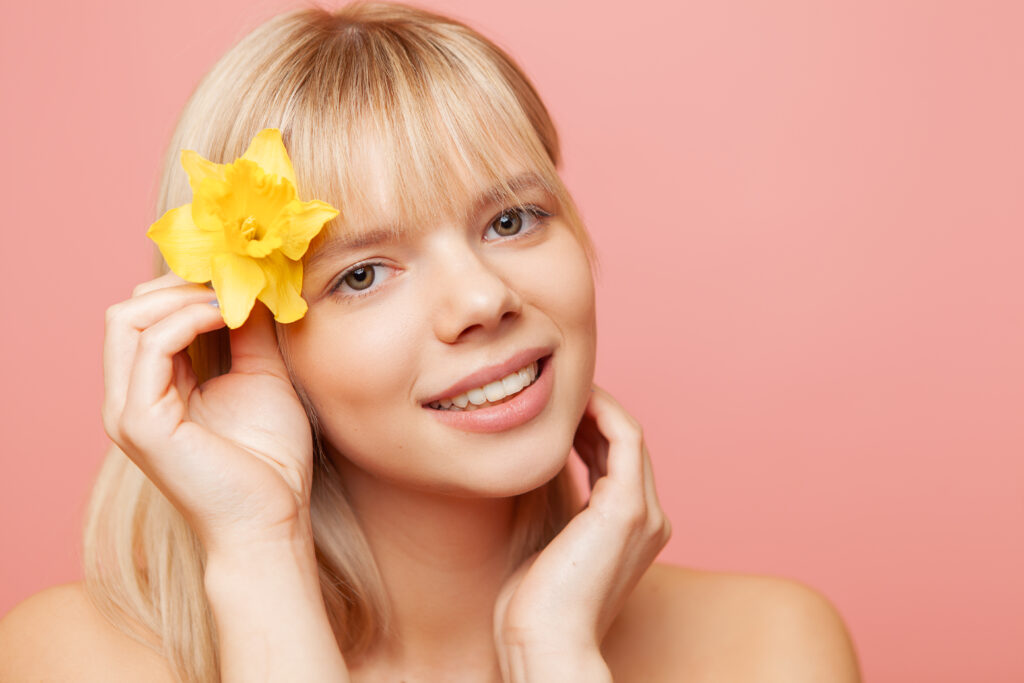 If you feel you may not be ready to bare all, it may be time for a spring skin makeover.
Read More »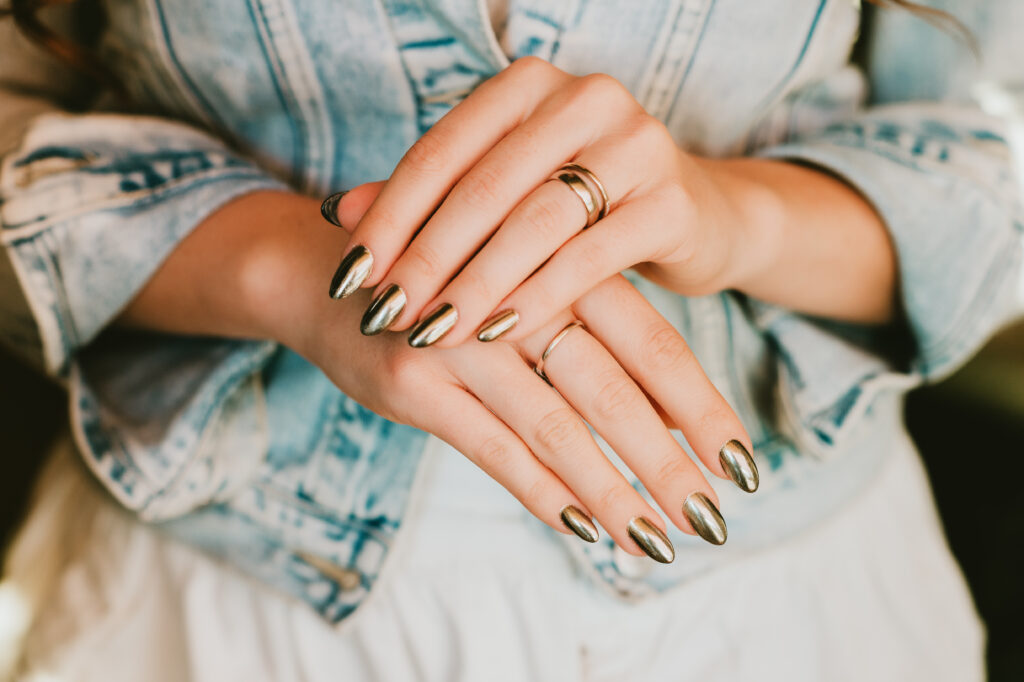 Use these tips to achieve fierce and stylish designs, straight from the runway!
Read More »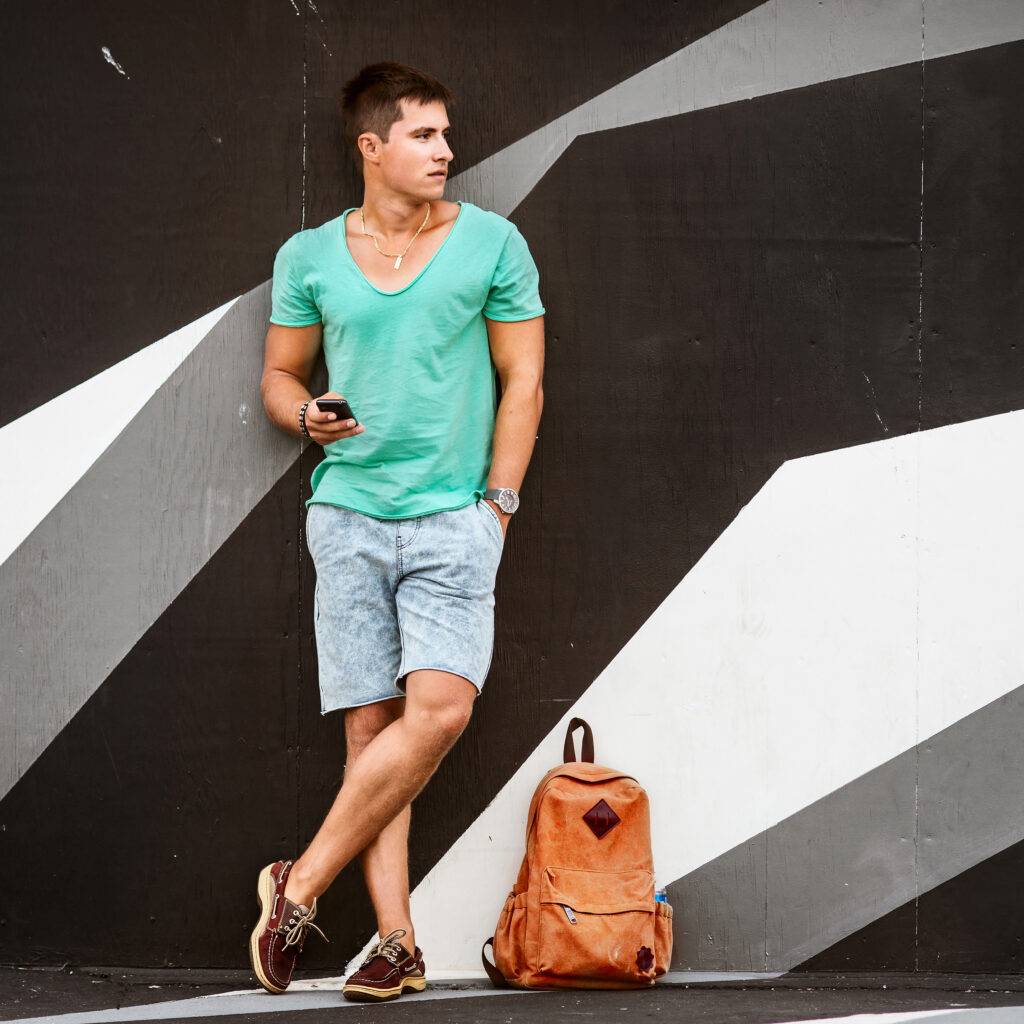 For a modern and younger style some men have been mixing and combining different tendencies for a more raging and unique look.
Read More »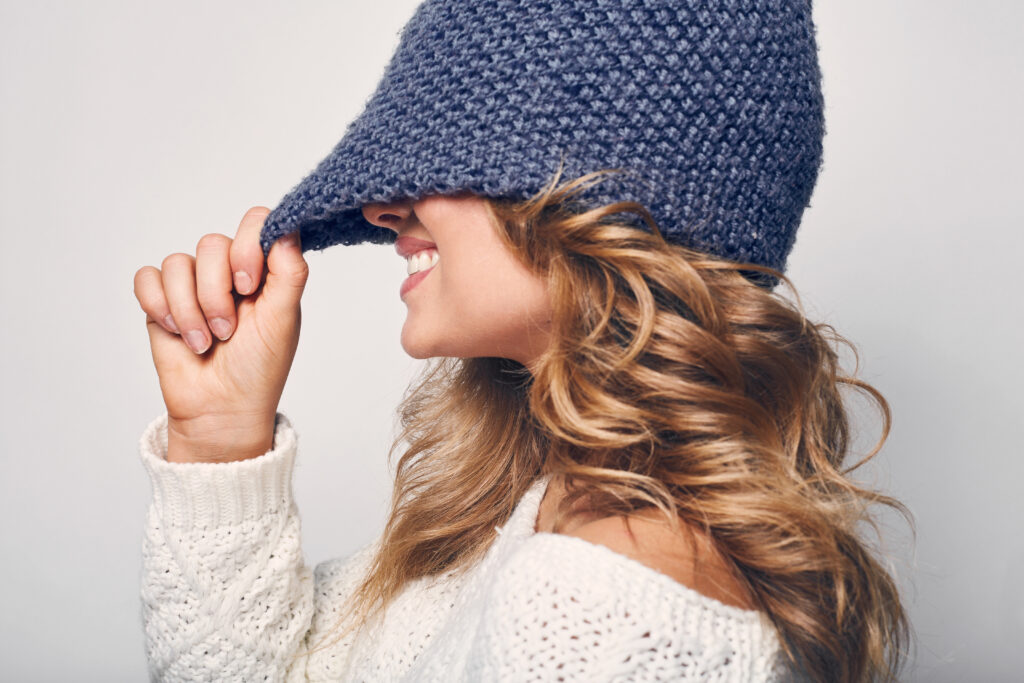 Styling your hair in the winter can be a challenge. Take inspiration from these six styles, and your hair will be anything but boring this winter.
Read More »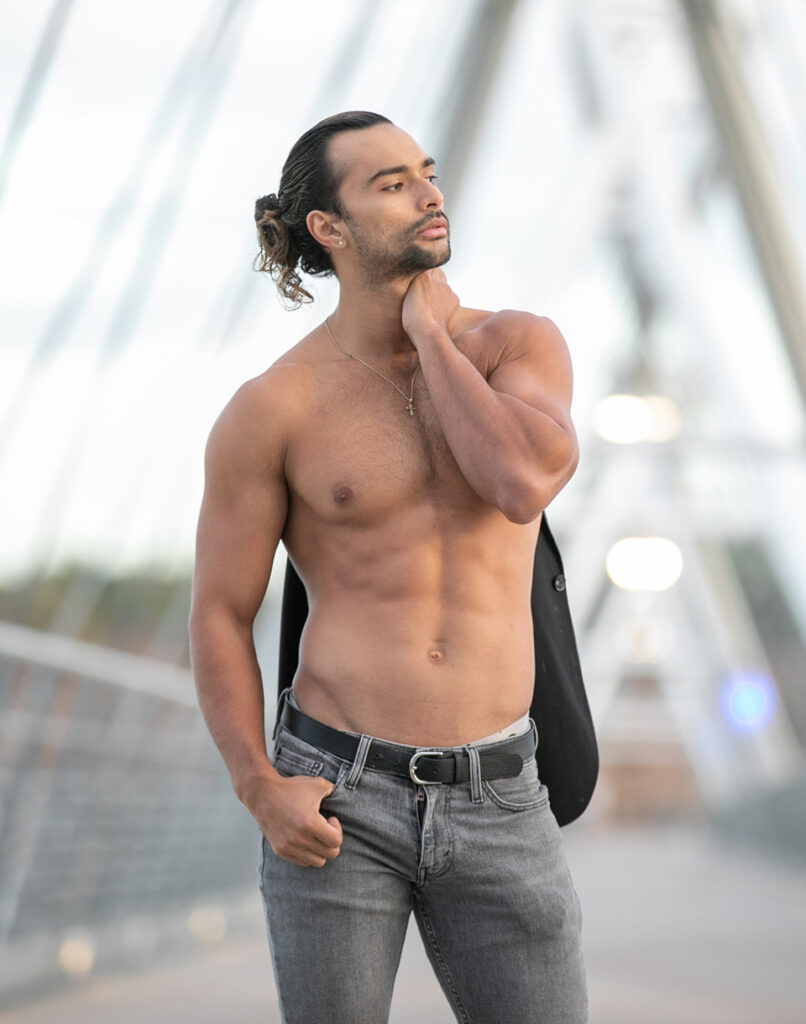 "Every male model needs to feel as if they are the prize, the king of the castle…"
Read More »