Lori Silva Impresses In Three Divisions: Angels, Athletic & Bikini
"Words can't even begin to explain all the excitement, confidence and emotions that ran through my body…"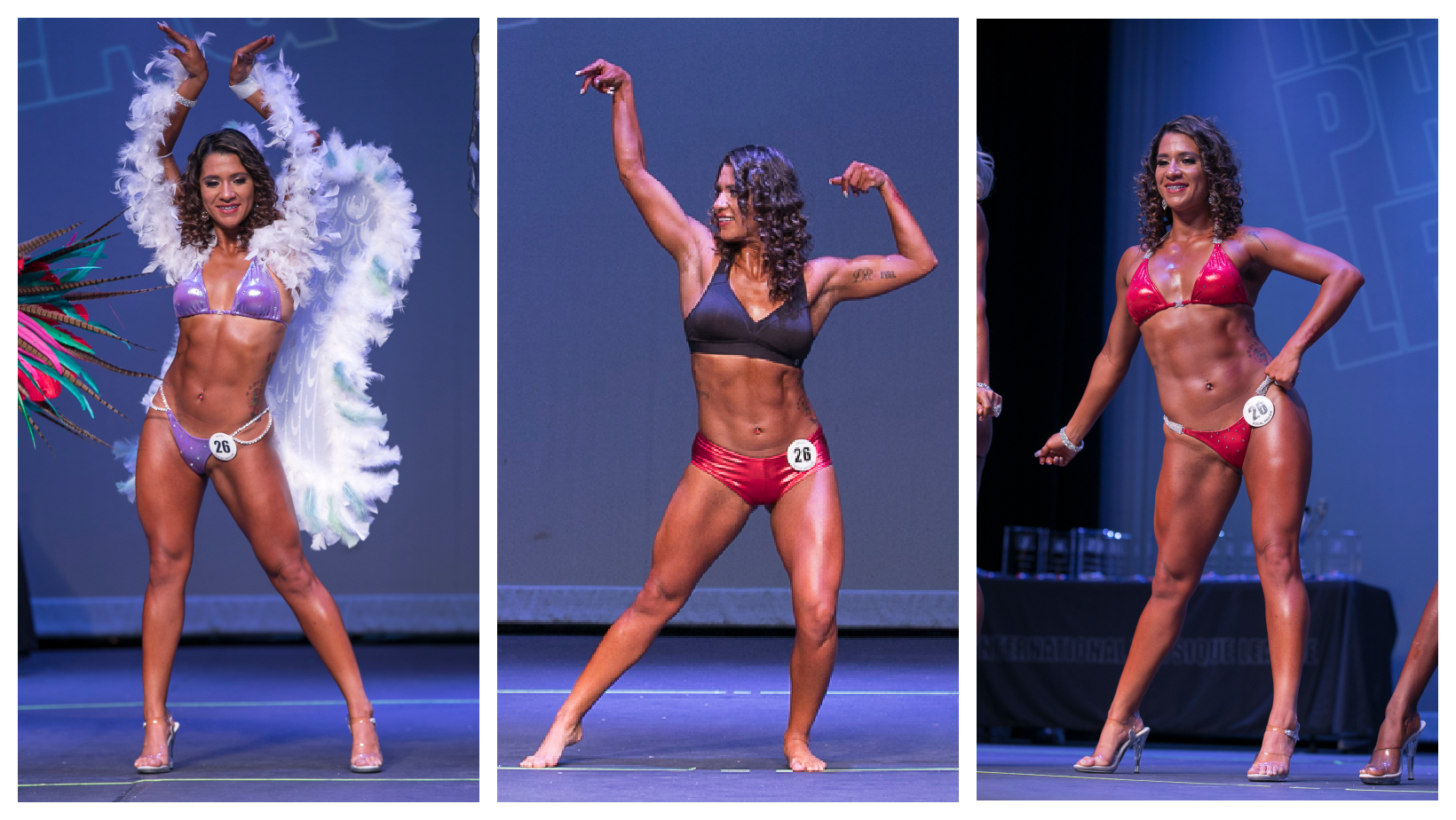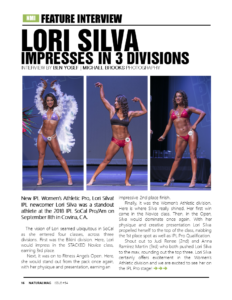 New IPL Women's Athletic Pro, Lori Silva! IPL newcomer Lori Silva was a standout athlete at the 2018 IPL SoCal Pro/Am on September 8th in Covina, CA.
    The vision of Lori seamed ubiquitous in SoCal as she entered four classes, across three divisions. First was the Bikini division. Here, Lori would impress in the STACKED Novice class, earning 3rd place.
     Next, it was on to Fitness Angels Open. Here, she would stand out from the pack once again, with her physique and presentation, earning an impressive 2nd place finish.
     Finally, it was the Women's Athletic division. Here is where Silva really shined. Her first win came in the Novice class. Then, in the Open, Silva would dominate once again. With her physique and creative presentation Lori Silva propelled herself to the top of the class, nabbing the 1st place spot as well as IPL Pro Qualification.
     Shout out to Judi Renee (2nd) and Anna Ramirez Martin (3rd) who both pushed Lori Silva to the max, rounding out the top three. Lori Silva certainly offers excitement in the Women's Athletic division and we are excited to see her on the IPL Pro stage!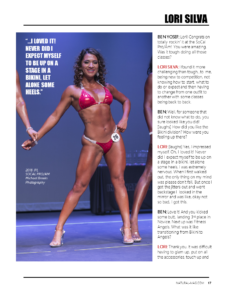 BEN YOSEF: Lori! Congrats on totally rockin' it at the SoCal Pro/Am! You were amazing. Was it tough doing all those classes?
LORI SILVA: I found it more challenging than tough…to me, being new to competition, not knowing how to start, what to do or expect and then having to change from one outfit to another with some classes being back to back.
BEN: Well, for someone that did not know what to do, you sure looked like you did! [laughs] How did you like the Bikini division? How were you feeling up there?
LORI: [laughs] Yes, I impressed myself. Oh, I loved it! Never did I expect myself to be up on a stage in a bikini, let alone some heels. I was extremely nervous. When I first walked out, the only thing on my mind was please don't fall. But once I got the jitters out and went backstage I  looked in the mirror and was like, okay not so bad, I got this.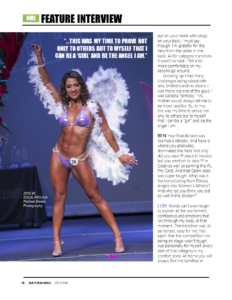 BEN: Love it! And you kicked some butt, landing 3rd place in Novice. Next up was Fitness Angels. What was it like transitioning from Bikini to Angels?
LORI: Thank you. It was difficult having to glam up, put on all the accessories, touch up and put on your heels with wings on your back. I must say though, I'm grateful for the help from the ladies in the back. As for category transition, it wasn't so bad. I felt a lot more comfortable on my second go around.
     Growing up I had many challenges being raised with only brothers and no sisters. I was more like one of the guys. I was called a "tomboy." My mother would always tell me to be more ladylike. So, to me, this was my time to prove not only to others but to myself that I can be a "girl" and be the angel I am.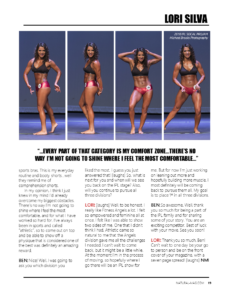 BEN: Your final division was Women's Athletic. And here is where you absolutely dominated the field. Not only did you take 1st place in Novice, but you went on to take 1st in Open as well as earning the IPL Pro Card. And that Open class was super tough! What was it like transitioning from Fitness Angels into Women's Athletic? And why do you think you did so well in this division?
LORI: Words can't even begin to explain all the excitement, confidence and emotions that ran through my body at that moment. The transition was, to be honest, easy for me. Not sayin' that the competition nor being on stage wasn't tough. Just personally for myself, every part of that category is my comfort zone. At home you will always find me barefoot in sports bras. This is my everyday routine and booty shorts…well they remind me of comprehension shorts.
     In my opinion, I think I just knew in my mind I'd already overcome my biggest obstacles. There's no way I'm not going to shine where I feel the most comfortable, and for what I have worked so hard for. I've always been in sports and called "athletic", so to come out on top and be able to show off a physique that is considered one of the best was definitely an amazing reward.
BEN: Nice! Well, I was going to ask you which division you liked the most. I guess you just answered that! [laughs] So, what is next for you and when will we see you back on the IPL stage? Also, will you continue to pursue all three divisions?
LORI: [laughs] Well, to be honest, I really like Fitness Angels a lot. I felt so empowered and feminine all at once. I felt like I was able to show two sides of me. One that I didn't think I had. Athletic came so natural to me that the Angels division gave me all the challenges I needed. I can't wait to come back, but it might be a little while. At the moment I'm in the process of moving, so hopefully where I go there will be an IPL show for me. But for now I'm just working on leaning out more and hopefully building more muscle. I most definitely will be coming back to pursue them all. My goal is to place 1st in all three divisions.
BEN: So awesome. Well, thank you so much for being a part of the IPL family and for sharing some of your story. You are an exciting competitor. Best of luck with your move. See you soon!
LORI: Thank you so much, Ben! Can't wait to one day be your go to person and be on the front cover of your magazine, with a seven page spread! [laughs] NMI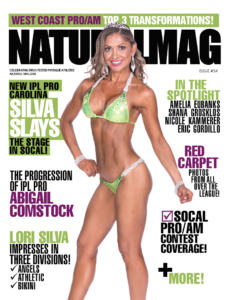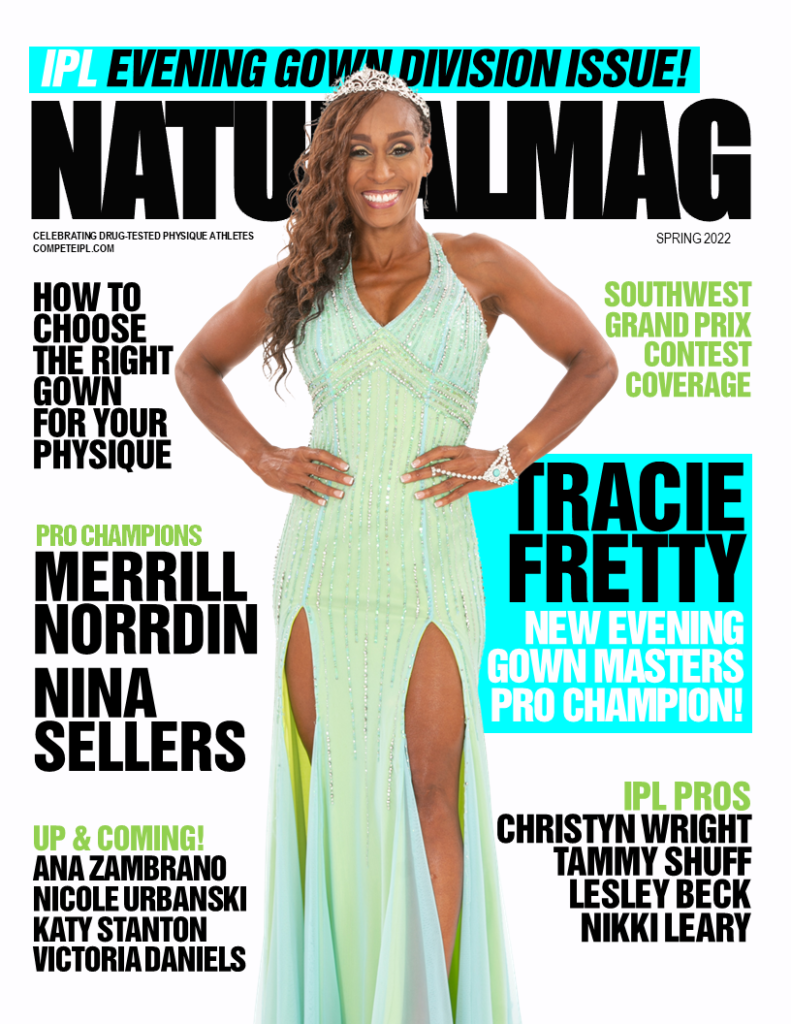 "…I was on and off stage so many times and had so many wins, I could barely wrap my mind around it. When I saw that I made the cover of NATURALMAG, I knew my prayer was answered. This journey has been amazing, to say the least."
Read More »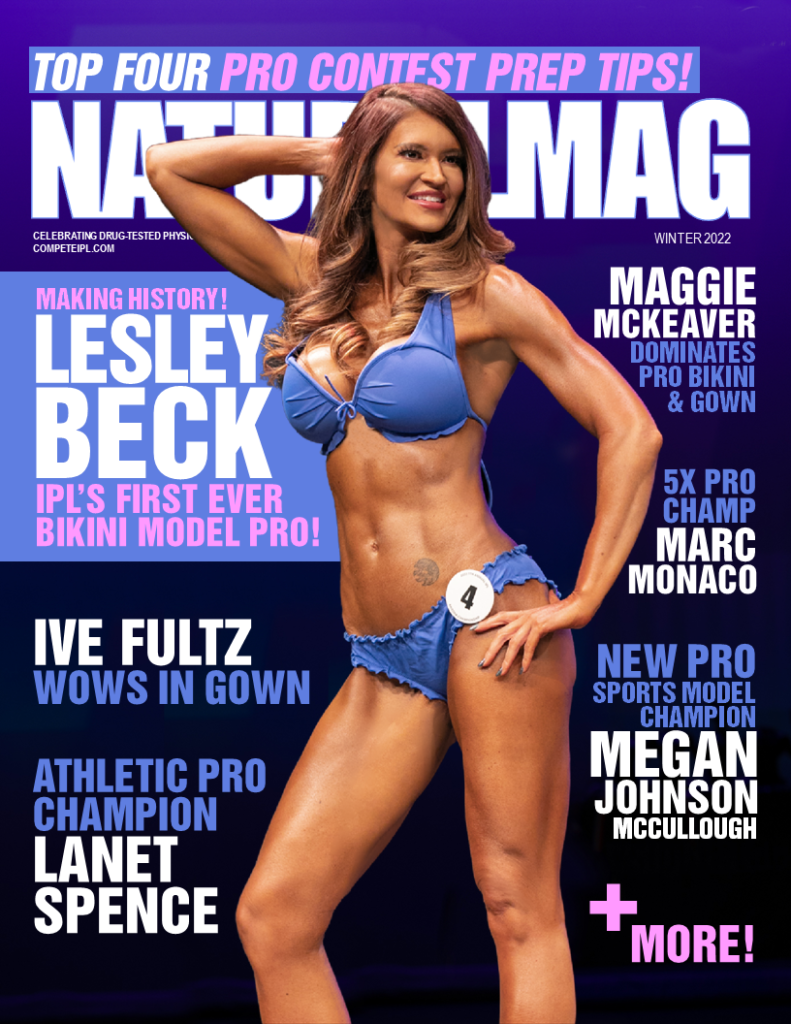 "Screaming!!! It's such an honor and privilege to be on the cover of Natural Magazine! And extra special representing the IPL as the first ever Bikini Model Pro! It's such an honor to be a part of the IPL! I am beyond happy, humbled, and motivated. Thank you so much!"
Read More »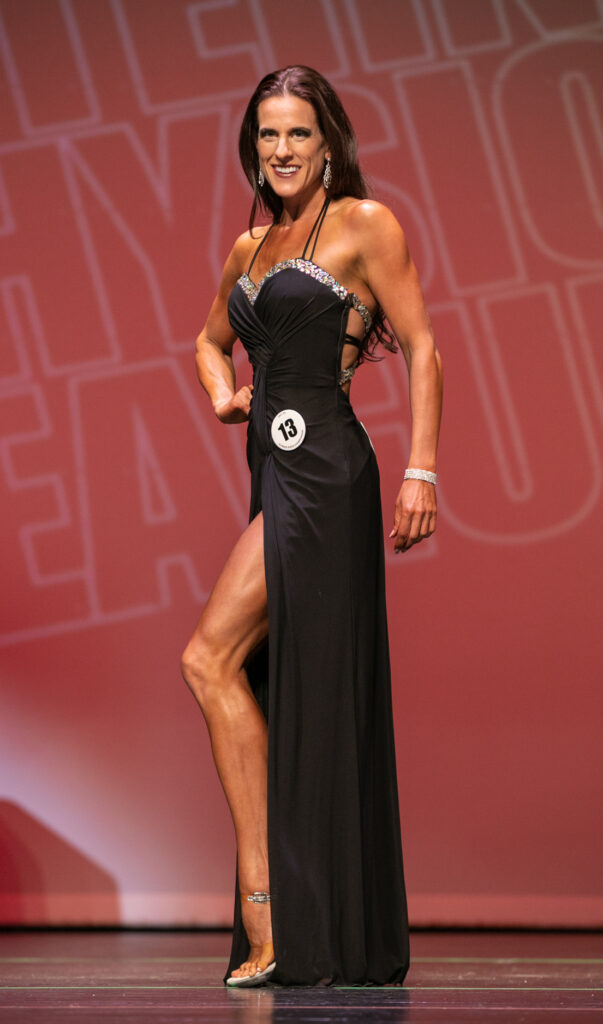 "I love dressing up and showing that I can be both sexy and Athletic…It was the most amazing feeling to earn my Pro Card!"
Read More »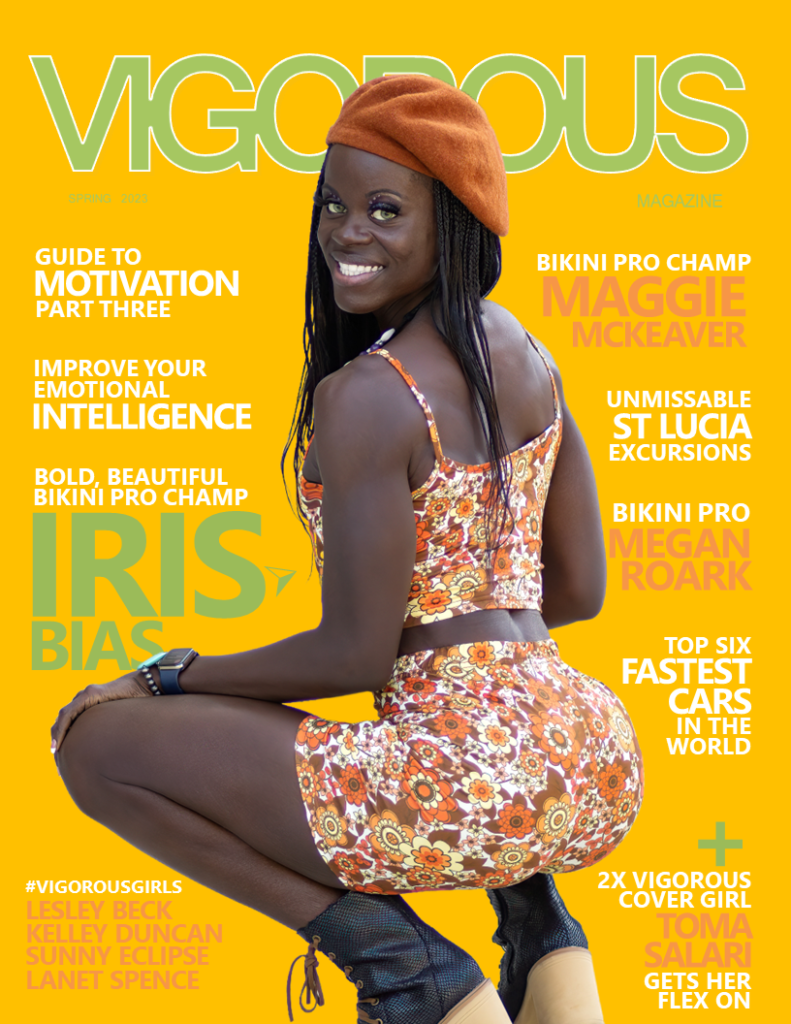 "I am in shock and filled with the utmost gratitude being featured on the cover of VIGOROUS! It is truly an honor that I will cherish for the rest of my life. Let this be an example of things to come. Keep pushing forward!"
Read More »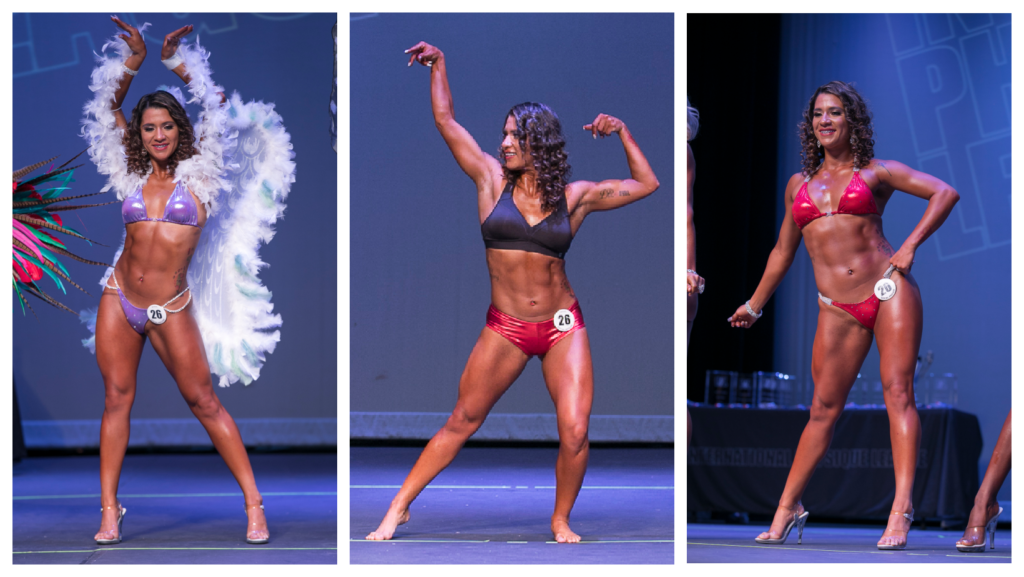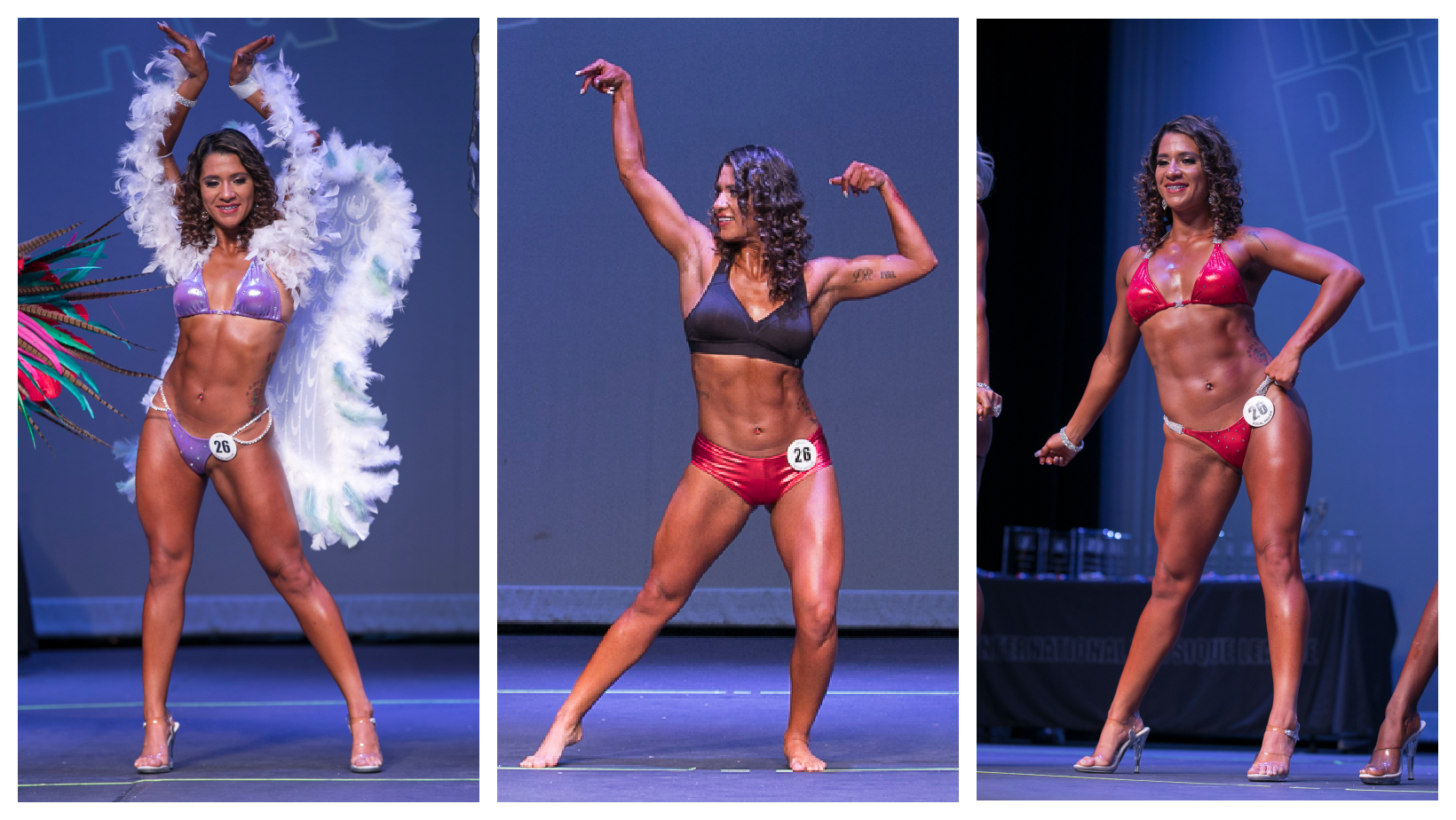 "Words can't even begin to explain all the excitement, confidence and emotions that ran through my body…"
Read More »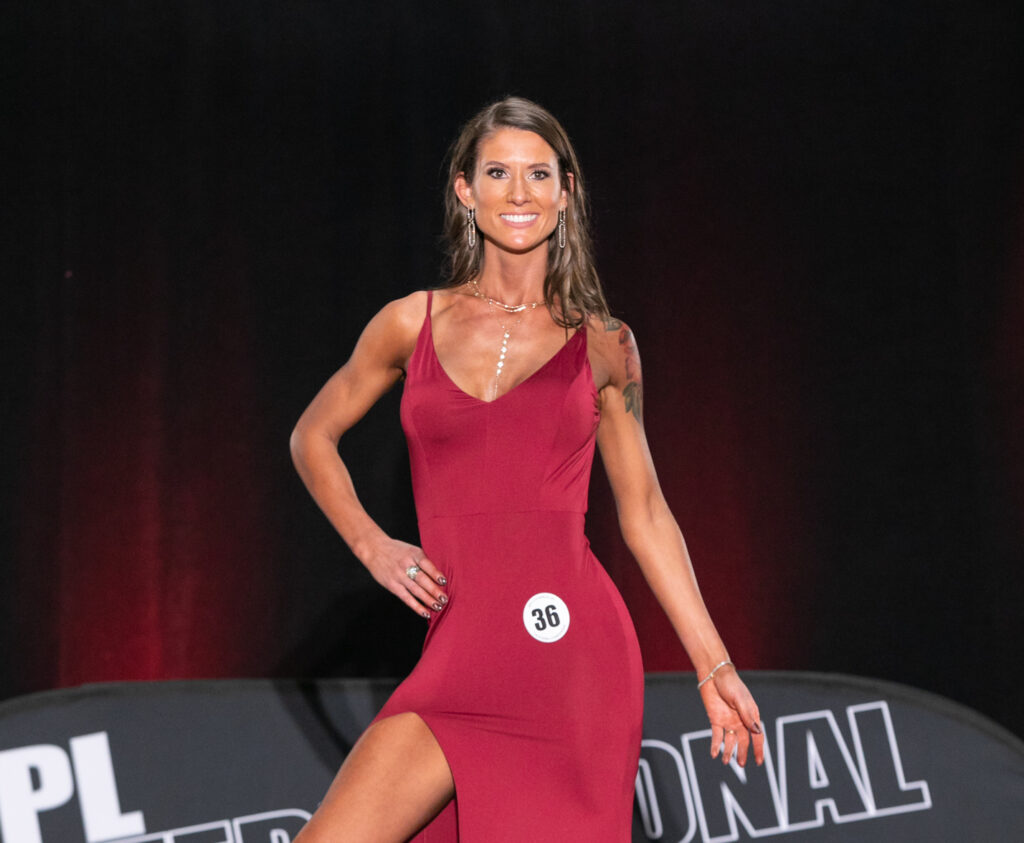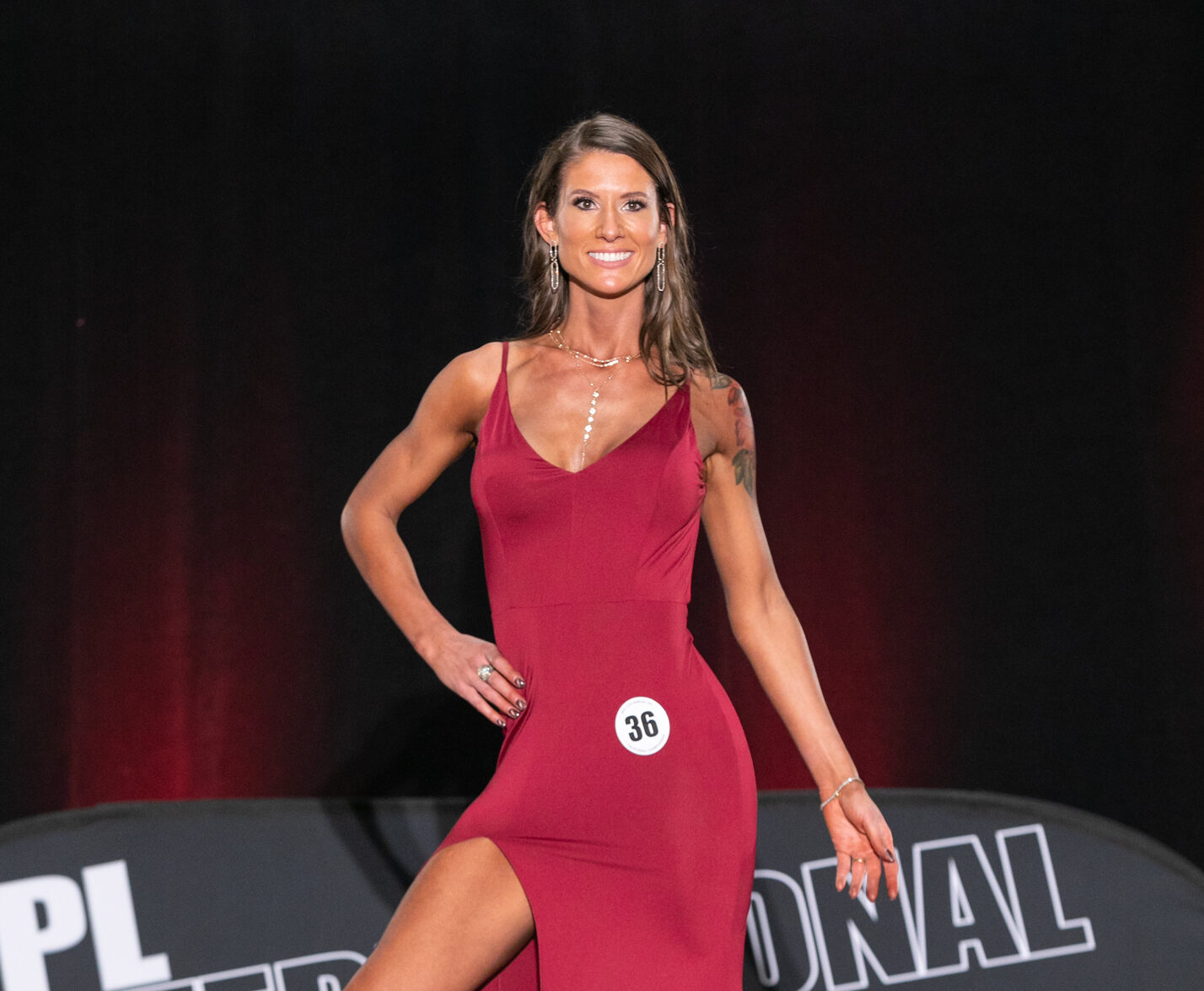 "Sitting at a desk all day makes it so much more important that I get up/out and exercise everyday."
Read More »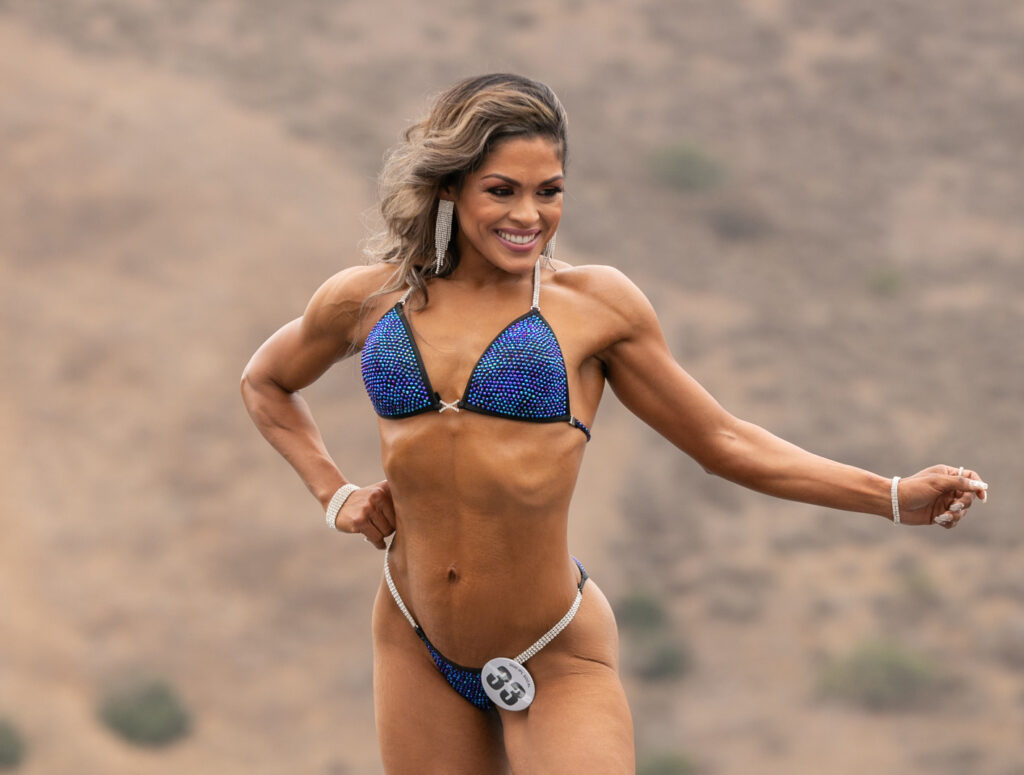 "I'm not going to lie, I never thought I would get to this point after weeks of meal prepping and training."
Read More »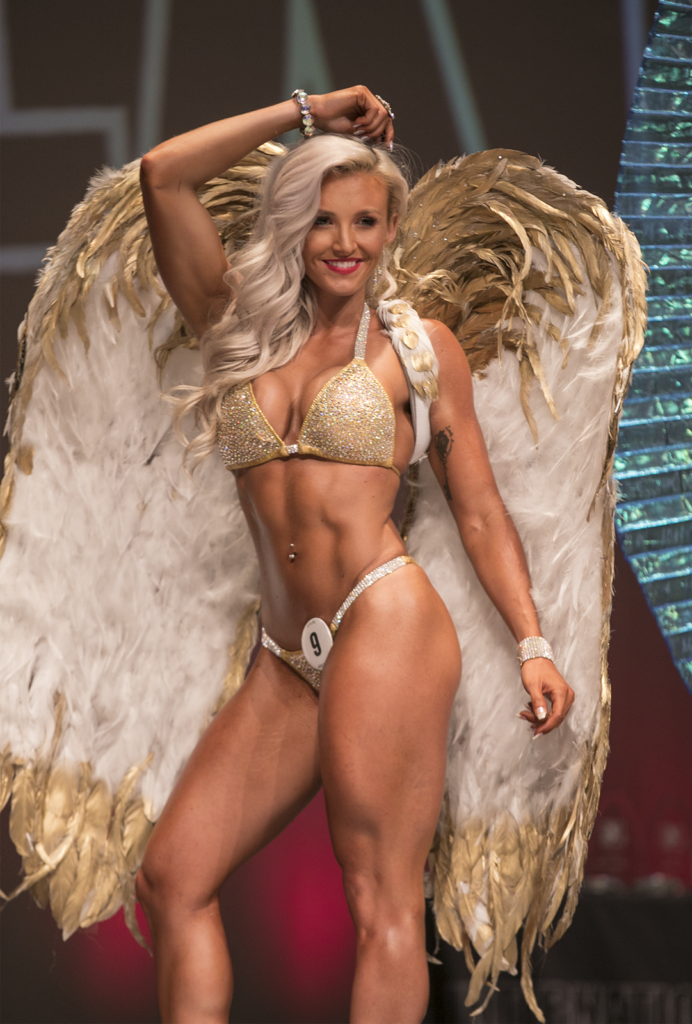 "A lot of time went into the costumes and posing for Fitness Angels. I think that's what did it! I spent a lot of time and energy working towards my vision."
Read More »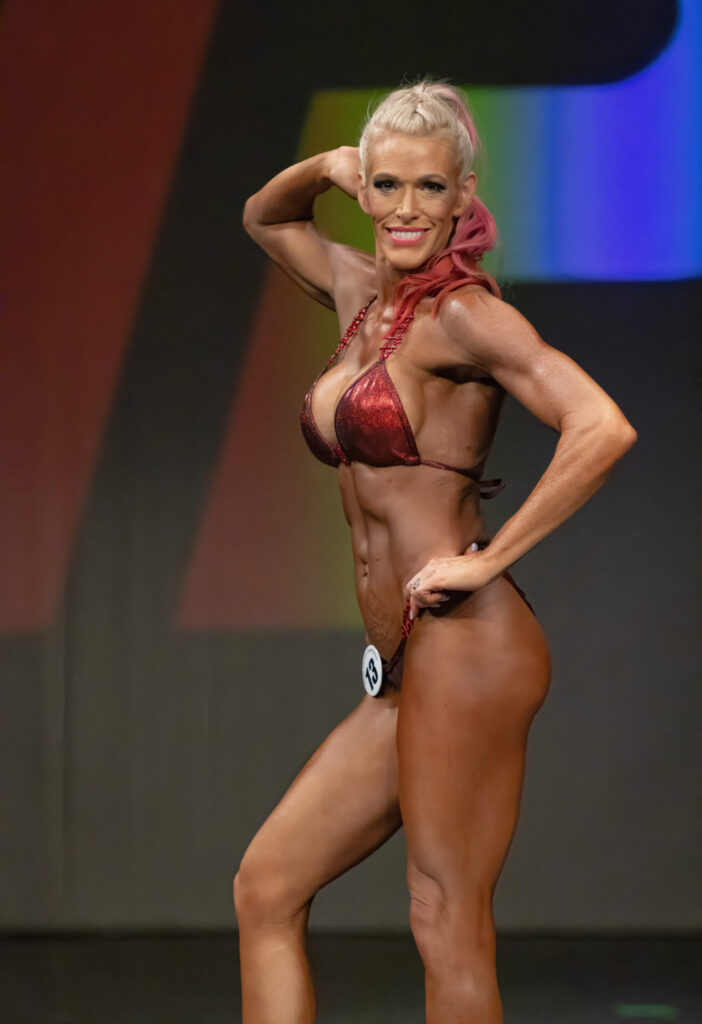 "I did change up my training slightly, backed off of my normal crossfit schedule and focused more on bodybuilding as well as steady state cardio. I also made sure to start practicing my posing at least 6 weeks out."
Read More »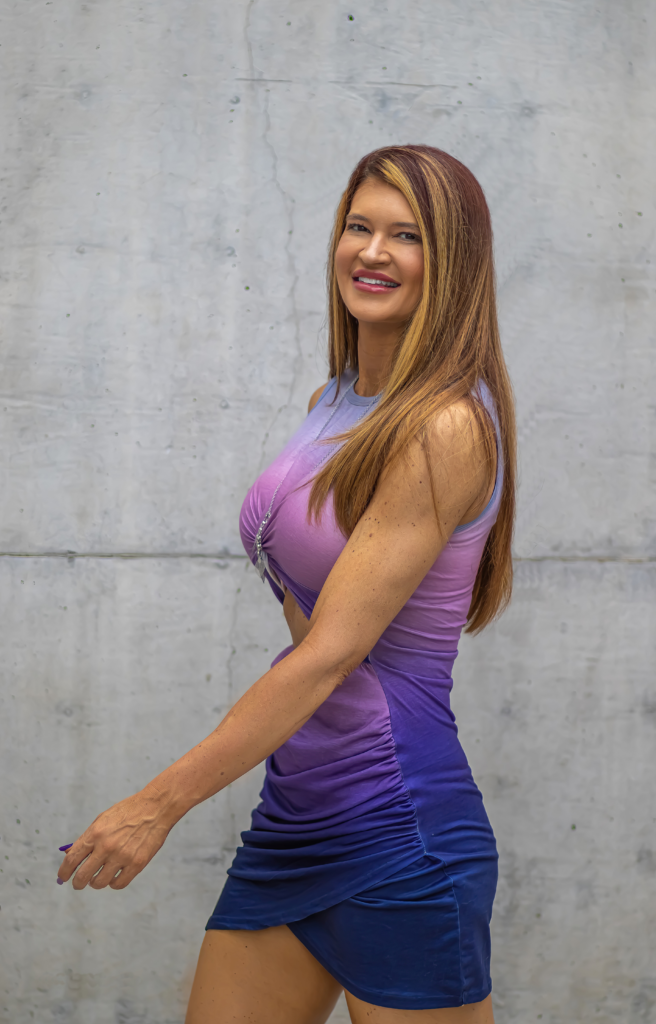 "I think just to keep doing it and continue to step out of my comfort zone. I'm a firm believer that age shouldn't stop you from living out your dreams. It's so much fun."
Read More »

Cover: IPL Women's Athletic Masters Pro & Evening Gown Masters Pro, Katie Acuna
Read More »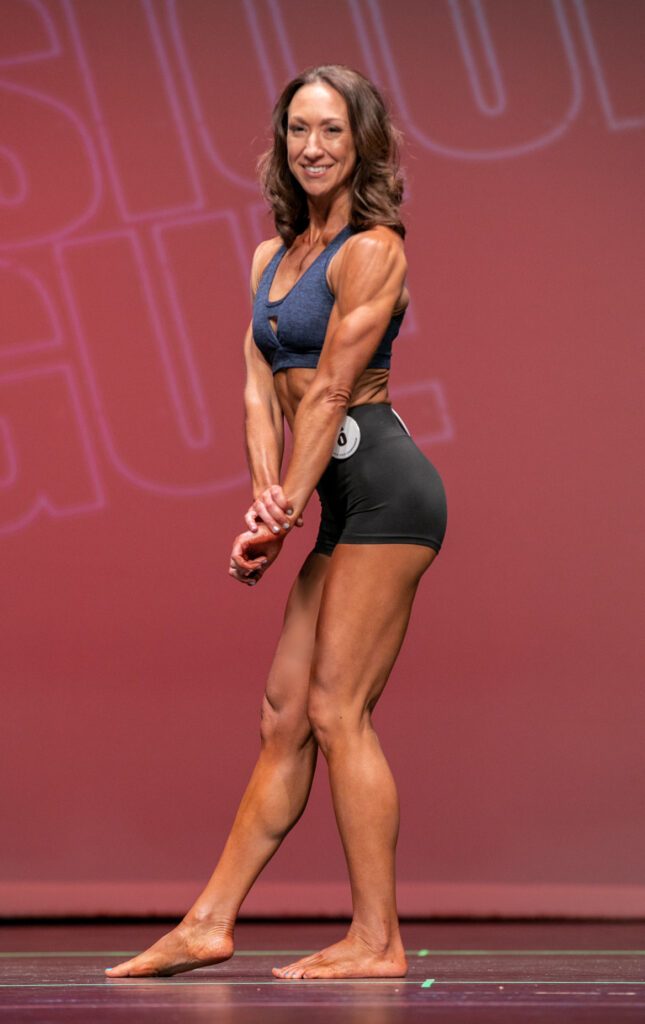 "I like a leaner look through-out the year. Yes, I am in shape year-round!"
Read More »