Ive Fultz Wows In Evening Gown!
"I  enjoy showing off the beauty of bodybuilding in such an elegant way."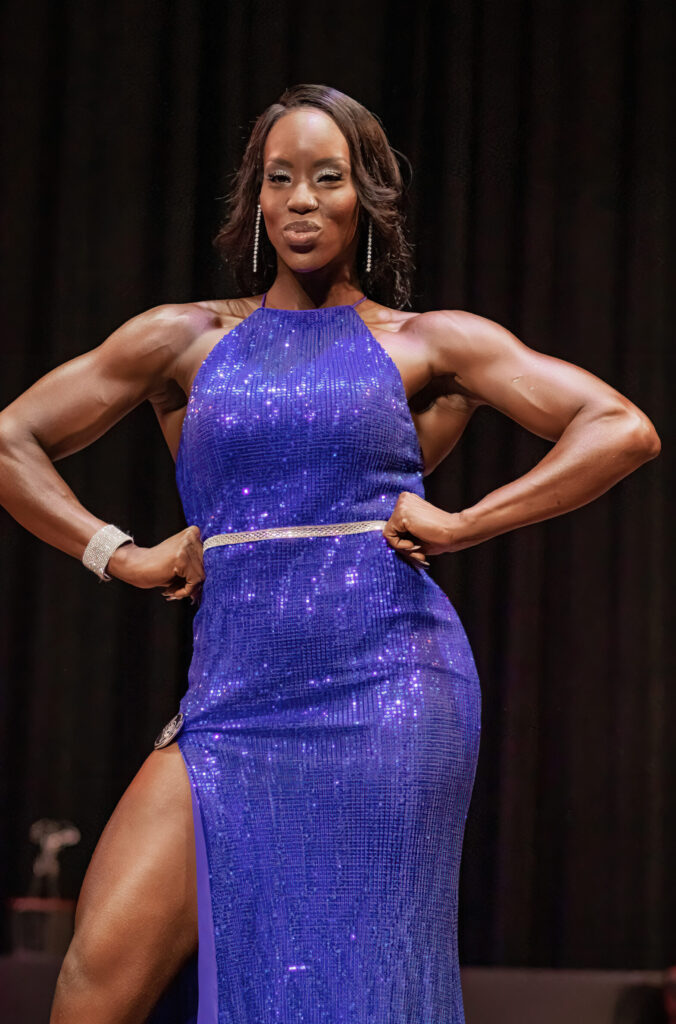 IPL Evening Gown Pro Champion, Ivernoner Fultz! Once again Ive delivered an other-worldly package to the IPL Evening Gown stage. First it was at the Southern Championship in February of this year, where she earned her Evening Gown Pro Card.
     Ive returned for her Pro Debut at the IPL Illinois State Fall Championship in Park Forrest, Illinois on September 10th. And what she brought to the stage simply could not be stopped. In Illinois she would earn her first IPL Pro title.
BEN YOSEF: Sooo, wow! You are absolutely KILLING it in the Evening Gown division! Congratulations on earning your Pro Card in Houston back in February! And congrats on your Pro Debut and first Pro title for the division last month in Illinois! How are you feeling about all this?
IVE FULTZ: Good morning, Ben! Thank you! Gracing the stage has been an amazing experience thus far. Definitely hard work, but amazing nonetheless.
BEN: So far you have only competed in one IPL division. As I have said many times, I think you would kill it in any division you choose to enter. Why only Evening Gown? And what is it about this division that draws you to it?
IVE: Thank you! Only competing in the Evening Gown division has been intentional. I compete in Evening Gown because I enjoy showing off the beauty of Bodybuilding in such an elegant way. Bodybuilding is truly an art and I'm looking forward to eventually competing in other divisions.
BEN: You are packing an impressive amount of muscle on your physique. Quite often when we have seen other athletes compete in Evening Gown with the kind of muscle that you carry, it can be hard for them to display it appropriately for the division. You seem to have it down, as you pose and present very elegantly and flawlessly for the division. What is your take on this? And is it difficult for you to keep the flow with your physique or does it just come naturally to you? Do you practice a lot?
IVE: Practice is key! So yes, I practice a ton. I have found that it is important to develop and practice my routine early on so that when it's time to hit the stage I'm able to present not only an impressive package but also an impressive performance as I display my physique.
BEN: So far, for your two IPL Evening Gown division outings, you have presented in amazing gowns. They seemed to have been made for your physique, look, personality and style. What is your process when selecting your gowns? Are your gowns pricey? And what tips can you offer IPL Evening Gown competitors with regards to choosing a gown for the division?
IVE: Thank you! Gown shopping is my ABSOLUTE FAVORITE thing to do. It's like the icing on the cake! When I go gown shopping, I do go in with an idea of what I'm looking for. But I also go in with an open mind. I've found an awesome gown shop with amazingly patient staff members and my Trainer, Jerry Hill, accompanies me to ensure we get the right look.
     The top three tips I'd offer IPL Evening Gown competitors would be 1. Know the IPL requirements your gown (and shoes) must meet. 2. Go look at dresses early so that you may have an accurate idea of what to expect expense-wise. Because, YES! Gowns can get pricey, especially with customizations. But it's so worth it! 3. Pick the dress you LOVE!
BEN: Love it! I am sure the girls will find those Pro Champion tips helpful! You mentioned the idea of competing in other IPL divisions in the future. Which ones do you have your eye on?
IVE: That's a great question. There are so many great divisions to choose from. But Fitness Angels, Women's Athletic, Figure and Bikini Model are all in my future with the IPL.
BEN: BAM! Can't wait! I have to say that I am bummed we will not see you on the APEX stage in three weeks. I was really looking forward to that! When will we see you back on the IPL stage?
IVE: I was ecstatic when I earned the qualification for APEX. So I won't lie, making the decision to not compete at APEX was extremely tough. But I'm confident I'll have plenty more opportunities starting with February 2023.
BEN: Nice! I am looking forward to the 2023 IPL contest season as well! Congratulations again, on all your success on stage this year! You are an exciting competitor, and I am excited to see what the future holds for you!
     AND congrats on your first official interview for one of the IPL's publications! I am sure this is just the first of many! Any final thoughts?
IVE: Thank you, thank you, thank you, Ben! You and your team do an excellent job hosting IPL competitions and I'm truly glad to be part of them. I'm looking forward to my next competition and all the great things I'm positive will come from competing! Thank you again! NMI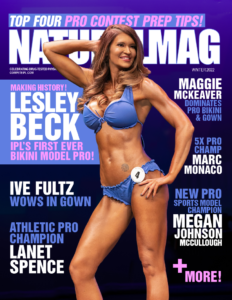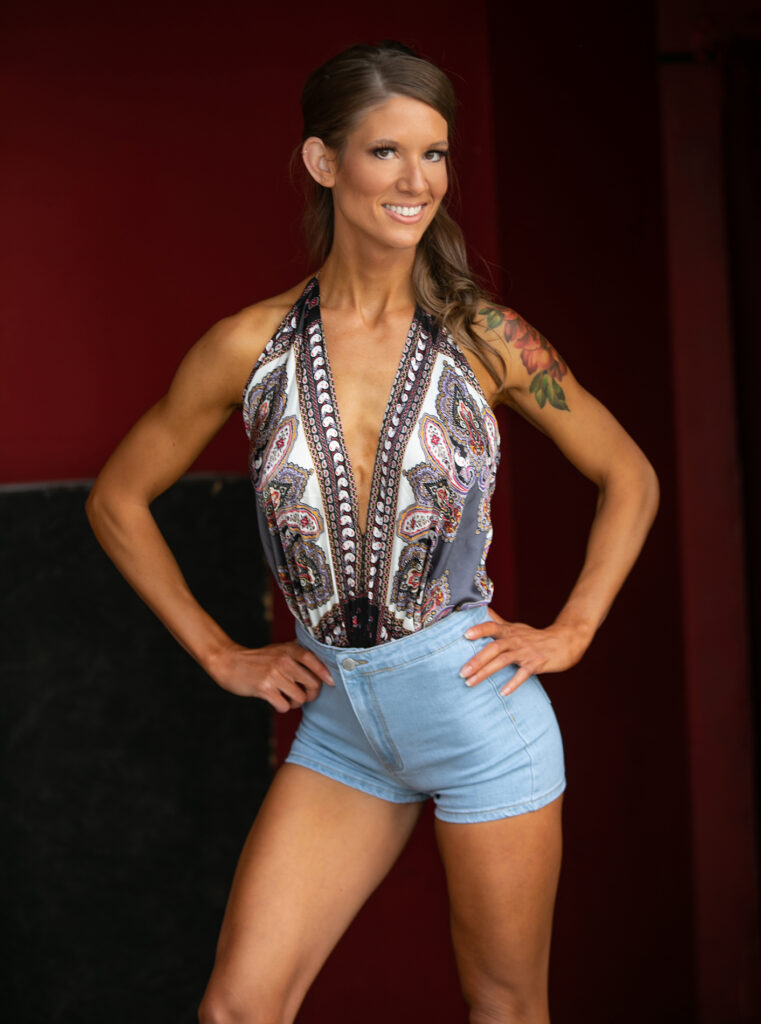 "…you can be your biggest cheerleader. If you love yourself first, that confidence shows and shines so others can see."
Read More »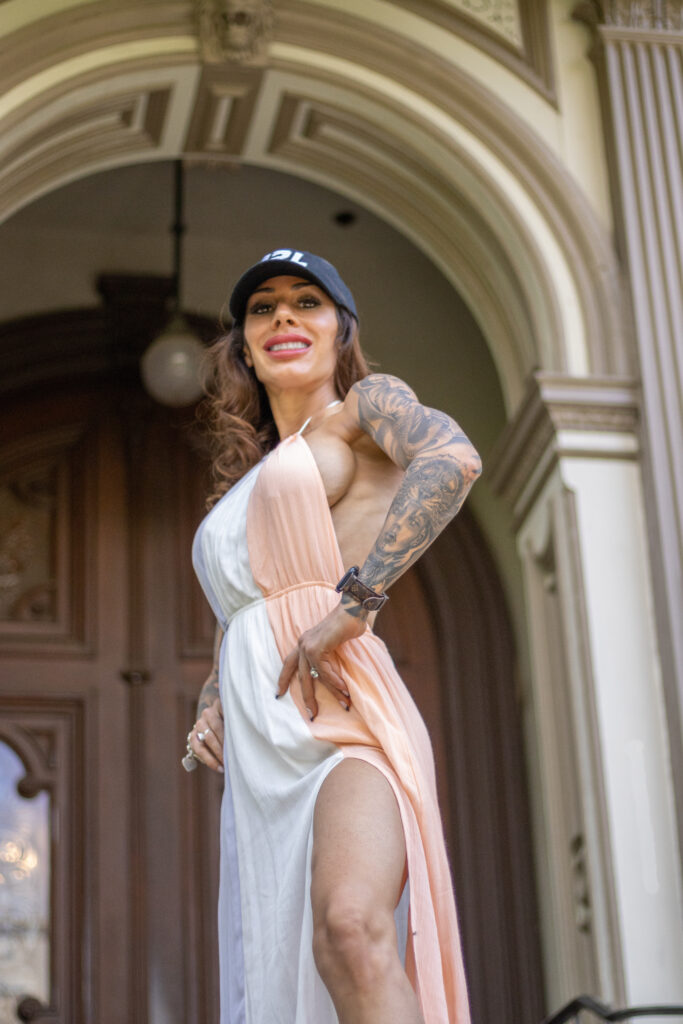 "I had to make a decision and either live in pain or try to do something about it."
Read More »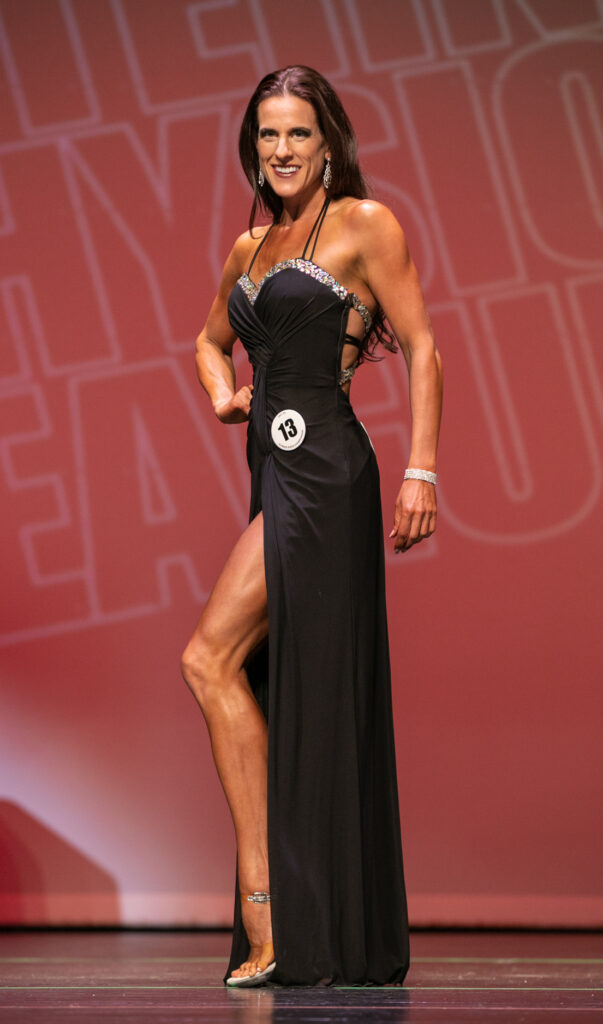 "I love dressing up and showing that I can be both sexy and Athletic…It was the most amazing feeling to earn my Pro Card!"
Read More »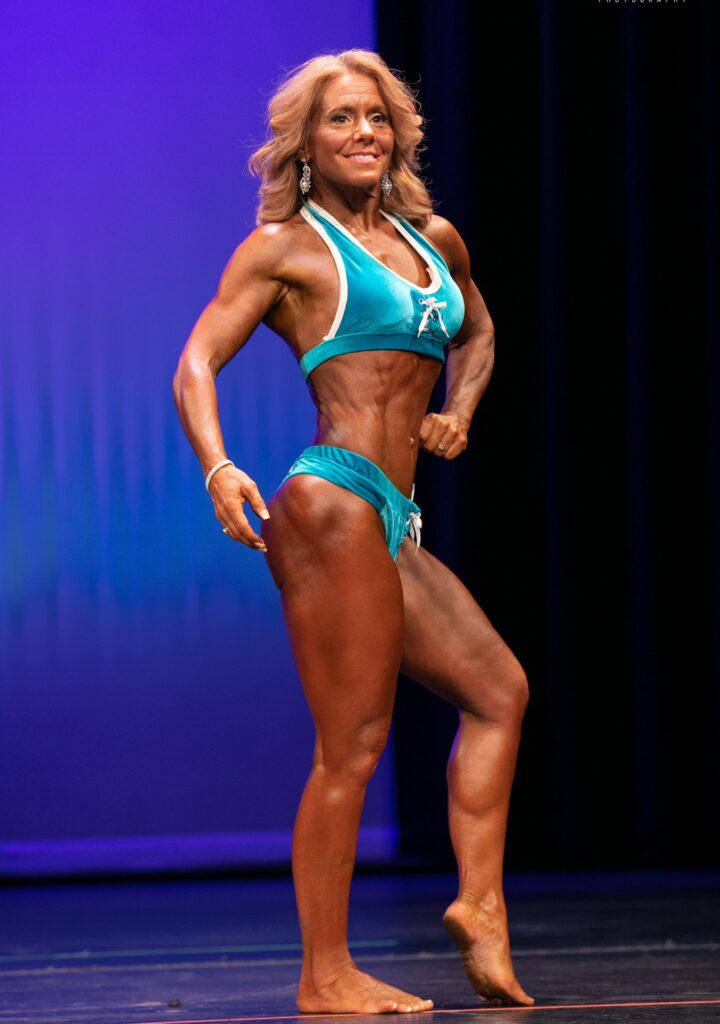 "Quite frankly, I was a little shocked about the sweep. You never know who's going to be on stage with you, so you always always always bring your A-game in all areas."
Read More »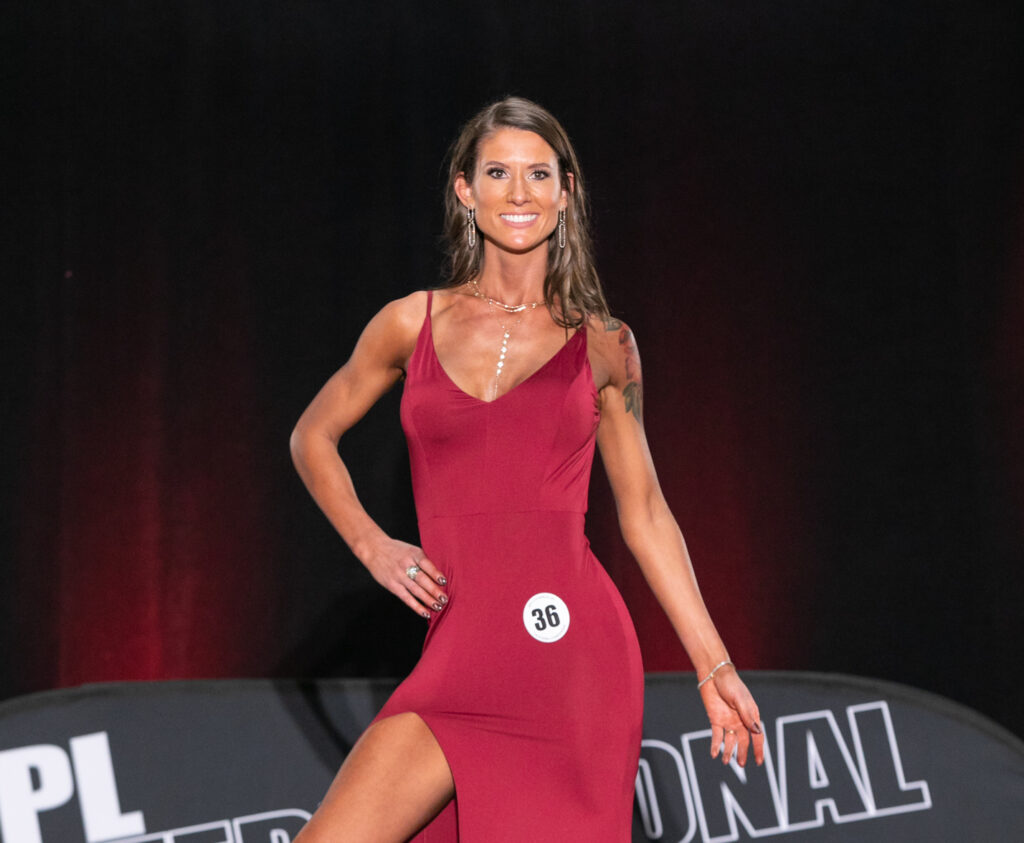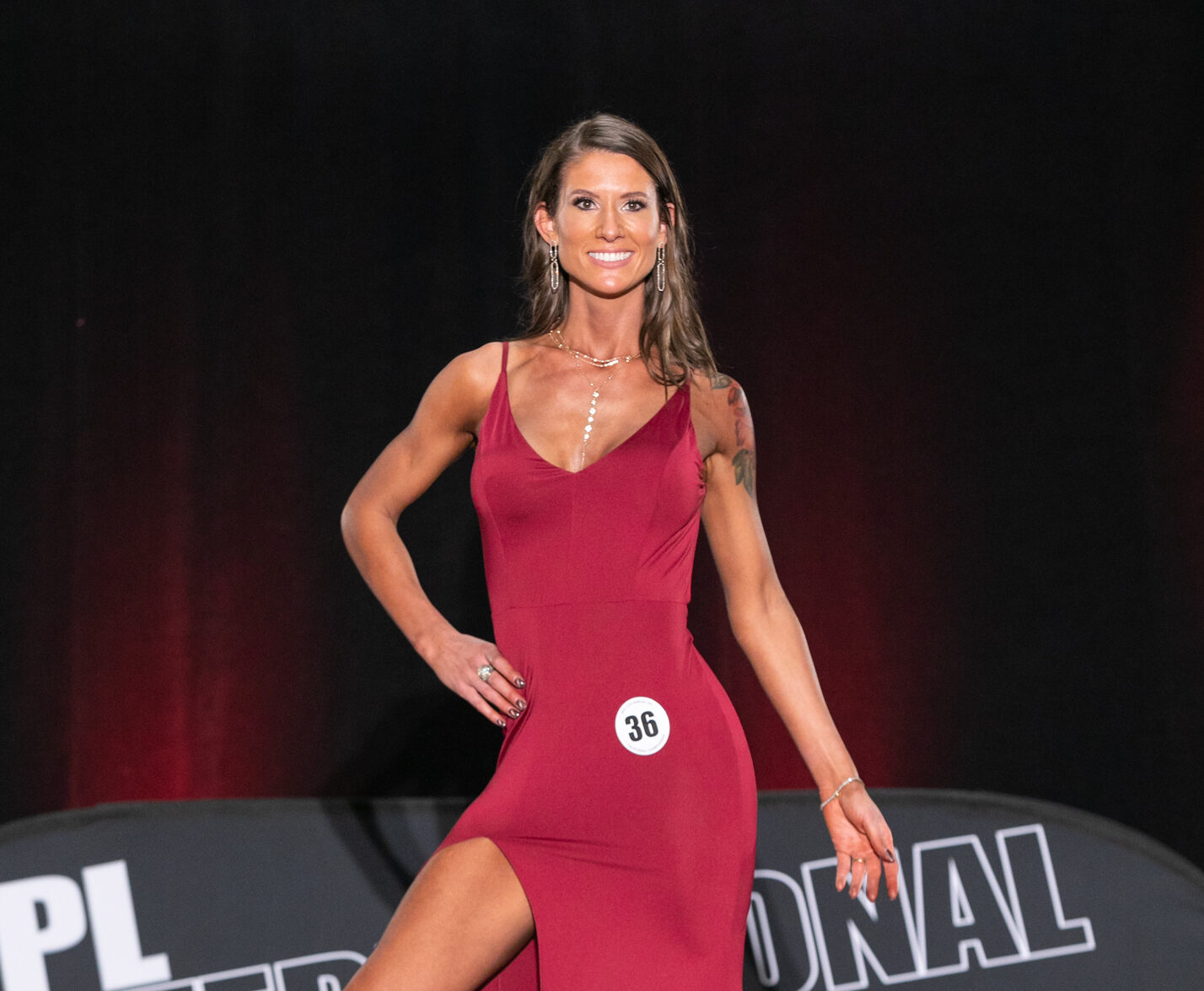 "Sitting at a desk all day makes it so much more important that I get up/out and exercise everyday."
Read More »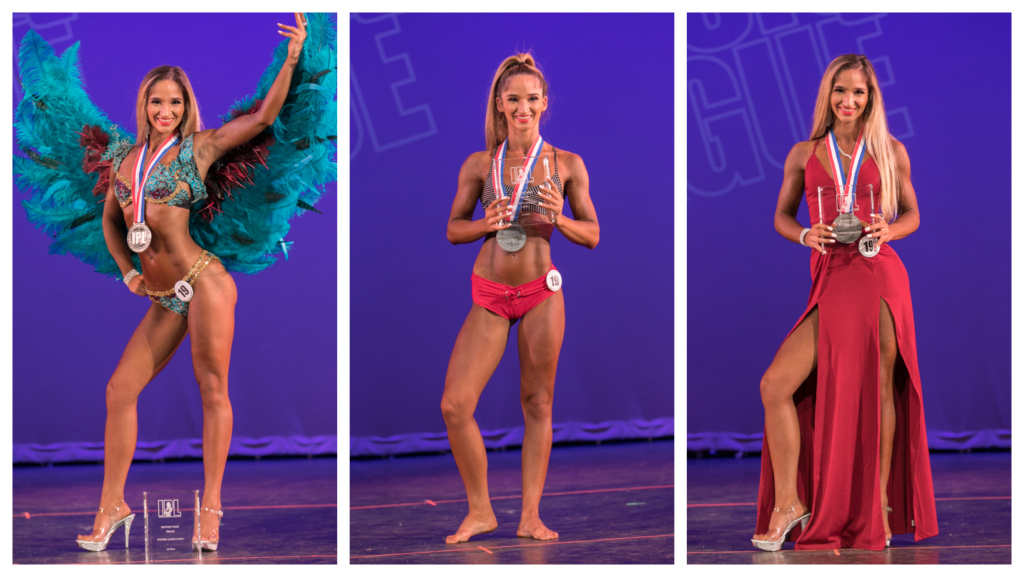 "I have two favorite divisions. Fitness Angels because it's such a gorgeous division and Athletic because it is a moment that shows all of your muscle."
Read More »