Anyone who has visited Dubai in the last decade can attest to its great wealth and grand ambitions.
The largest city in the United Arab Emirates and a center of international business, Dubai undoubtedly has suffered from the effects of the recent global financial crisis, but it is still well worth a visit for all of its astounding attractions. 
     Home to some of the world's most ambitious construction and development projects, Dubai continues to stand as a testament to the wild, petroleum-fueled growth of the Gulf countries in the past century. If you're planning on visiting Dubai and you won't be tied up with business while staying there, try to visit a few of these fascinating attractions.
Burj Khalifa
No one place in Dubai stands as a greater testament to this emirate's towering ambitions than this, the tallest building in the world: the Burj Khalifa. At 828 meters, the Khalifa is a giant looming over the skyline of Dubai. This great tower was designed to be the centerpiece of Dubai, and in that respect, it is a success. Tourists come from around the region and the world to see this monster of architectural and engineering daring.
     Luckily for tourists, the Khalifa is open to the public. Tickets to the observation deck on the tower's 124th floor cost 100 AED ($27.22) for adults and 75 AED ($20.42) for children. General admission tickets are dated and timed, and queues to ascend the tower can be quite long. So make sure you have the time free to use the ticket. A visit to the top might well be worth the expense and time: the Burj Khalifa's observation deck offers an unrivaled view of Dubai and the Gulf.
Dubai Mall
Dubai is known throughout the world as an international center of shopping. It makes sense, then, that the largest mall in the world is located within the city's borders. Occupying over 12 million square feet of land with over 1,200 stores, restaurants, and miscellaneous attractions, Dubai Mall has something for everyone. The mall primarily houses American and European midscale and upscale apparel stores, but it also features such novelties as Candylicious, a 10,000 square foot candy shop.
     This great complex is more than just a mall, in fact. It also houses Dubai Aquarium, a gigantic aquarium tank containing a walk-through tunnel that provides a close-up view of its 33,000 marine animals. Other attractions include SEGA Republic, a massive arcade and theme park operated by the arcade and video game company SEGA. A 22-screen movie theater and an ice rink (the perfect place to visit during Dubai's hot summer months.)
     Hungry mall patrons can stop by Dubai Mall's food court and choose from among modern Asian, Greek, Arabic, Scandinavian, British, American, and several other types of cuisine for lunch or dinner. Best of all, Dubai Mall is conveniently located next to the Burj Khalifa, so you can easily visit both attractions at once. 
     Sandwiched between the tallest building in the world and the largest mall in the world is the Dubai Fountain, a fountain system that features choreographed water shows with accompanying music and light at intervals throughout the day. It's best to visit the Dubai Fountain in the evening, however, it makes a perfect cap to a day spent in the center of Dubai's bustling tourist district. 
Dubai Gold Souk
If Dubai Mall represents the modern side of Emirati commerce, then the Dubai Gold Souk represents its traditional side. The Souk (from the Arabic souq, meaning "market") is yet another massive complex, this time located farther east in Deira, the old central business district of Dubai. And as its name suggests, the Gold Souk primarily sells items made of gold, namely gold jewelry.
     Over 300 shops occupy the Souk's rentable space, so shoppers have a wide variety of choices. The main attraction of the Dubai Gold Souk is the prevailing practice of negotiating with the shopkeepers for better prices. In fact, shopkeepers at the Souk may expect you to haggle for a better price. Haggling has all but died out in the West, now relegated mainly to flea markets, but it's alive and well in the Middle East. If you're not a skilled negotiator but you still want to buy, try going to the Souk with someone who's good at haggling.
    Don't visit the Gold Souk expecting the wide, luxurious corridors and modern conveniences of Dubai Mall. This vast market is a huge cluster of shops connected by narrow passageways. Be sure to bring bottled water with you, especially if you're visiting during the summer.
Dubai Desert Conservation Reserve
Dubai isn't all about skyscrapers, wealth, and shopping. The Dubai Desert Conservation Reserve, an expansive, 87 square mile nature reserve one hour's drive southeast of the city, is living proof that Dubai has more to offer. The ruler of Dubai, Sheikh Mohammed bin Rashid al-Maktoum, bought this plot of inland desert in 1997 and established a wildlife reserve on the grounds. 
     When most people think of the desert, they might think of a lifeless expanse of sand.  However, nothing could be further from the truth. The reserve now hosts hundreds of species of animal native to southeastern Arabia, from wild cats, foxes, and long-horned antelopes to tiny rodents and reptiles. The Reserve also contains many different types of colorful desert flora.
     Supervised tours of the Dubai Desert Conservation Reserve are available through its official website.  For those nature lovers who can't stand the bustle of the city, the reserve is an absolute must-see.
Dubai Museum
Travelers with a historical bent won't want to miss Dubai Museum, an institution housing many of Dubai's oldest and most interesting artifacts. Founded in 1971, the museum is located in Al-Fahidi Fort, an 18th century walled fort built originally for the purpose of defending Dubai from inland raids and attacks. While Al-Fahidi Fort no longer serves its defensive purpose, it's still an important part of Dubai.        
     The exterior and courtyard of the fort have been maintained in pristine condition by the local authorities, who have kept the 18th and 19th century cannon and other defensive weaponry as they would have been placed when the fort was still active.  Inside the fort, visitors will find a wealth of historical artifacts on display. Traditional articles of clothing, old weapons and armor, fishing implements, and merchants' scales and weights line the fort's inside walls.
     Dubai Museum's most interesting artifacts have to do with its past reliance on the pearl industry: full pearl diving suits and rows of pearls caught in the Gulf waters by divers are also on display in the museum. The fort even houses a perfectly preserved dhow, the wooden sailboat unique to the Persian Gulf coast that is still used by Emiratis for fishing and trade.
     The Dubai Museum is one Dubai attraction that won't force you to empty your wallet. Tickets are only 3 AED (less than $1) per visitor, making the Dubai Museum one of the best deals for tourists to the city. The Museum is conveniently located at the Al-Fahidi stop of the Dubai Metro.
     Dubai is a modern metropolis with a wealth of attractions for all kinds of travelers. If you plan on staying in Dubai for a few days, don't miss the best the city has to offer.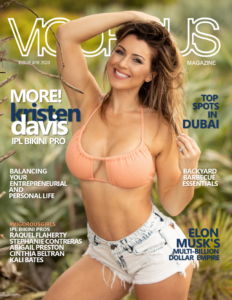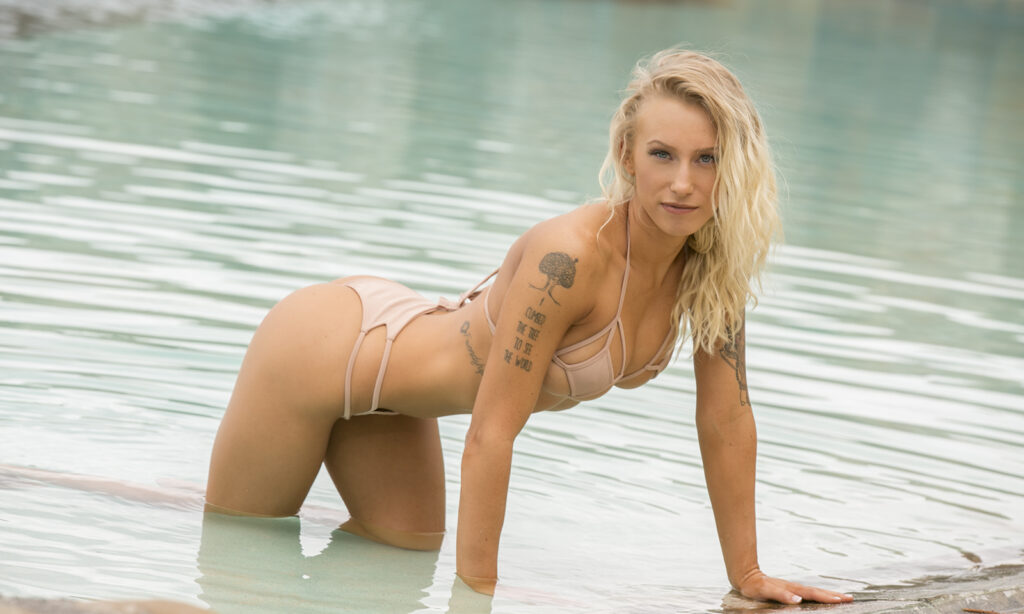 "I wanted to try a sexy, more revealing shoot before I run out of chances."
Read More »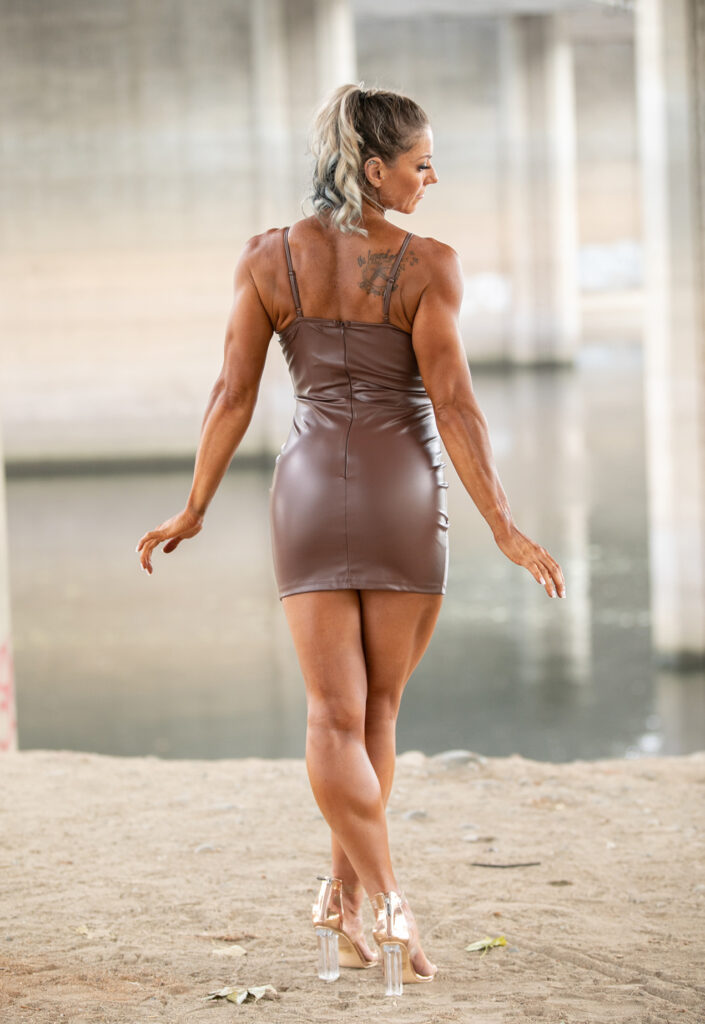 "You have to truly manifest that you can do it and see it in your mind."
Read More »

There are so many sights and attractions that it can be difficult to know where to start. So, here are ten places that every visitor to Paris should see before they leave.
Read More »