Cover Story - Anna Carranza: Mother, IPL Fitness Pro, Fashionista!
"I feel like I have come a long way, and this makes the blood, sweat and tears all worth it for me!"
The 2017 2ND Annual IPL Southwest Grand Prix in Phoenix, AZ was Anna Carranza's first competition. At that contest she placed 1st in Evening Gown Open, earning her IPL Evening Gown Pro Card. And, she placed 2nd in Bikini Open (Class B). Following that contest, Anna was featured in the Spring and Summer 2018 issues of Natural Bikini Magazine as well as the Summer issue of NATURALMAG.
     At the May 2018 3RD Annual Grand Prix in Mesa, AZ Anna had her Pro Evening Gown Debut, where she placed a very respectable 2ND. It was during this weekend that the amazing Anna shot with renowned photographer, Michael Brooks, eventually leading to landing SEAM magazine's first cover. Anna Carranza is such a rock star, we just had to learn more about her!
BEN YOSEF: Anna! First, I want to say a big congratulations for landing the cover of SEAM magazine's first issue! This is kind of a big deal! [laughs] How are you feeling about the cover?
ANNA CARRANZA: First, I just want to say thank you, Ben and the International Physique League for giving me this opportunity! I still get this huge smile on my face every time I see this cover. I feel like I have come a long way, and this makes the blood, sweat and tears all worth it for me!
B: Well, you look amazing on this cover. Thank you for being a part of it all. These are certainly exciting times! So, you are a mother to a beautiful little girl, Jaclyn. And, she competed at the IPL Arizona Championship this past may! What is it like raising Jaclyn, and what was it like having her join you for that contest?
A: I am extremely blessed to be Jaclyn's Mother! I feel like I got lucky with her because she is low maintenance. [laughs] Polite, strong, adventurous and she is always ready to cheer for her Momma on stage!
     I get a lot of compliments on how she is such a good kid and a great friend and that makes me so happy because I feel that I am doing a great job raising her! We have a special bond and we sometimes act more like best friends rather than Mother and Daughter. [laughs]
     When I first started competing she was my biggest supporter! This sport is very demanding and time consuming and not once has she complained about time I've spent in the gym, at practices or locked up in a room doing squats. [laughs]
     She has always been a part of my journey, so it was not a surprise when she asked me if she can be in the show with me as well. Hearing her say those words was like music to my ears and I immediately started planning her first ever IPL contest! Prepping for the show with her was so much fun and standing with my team watching her onstage was the greatest feeling ever. She is a future Bikini Competitor in the making!
B: I love it! What a great thing you two have. So inspiring. What advice would you give to other mothers out there who are also fitness competitors? And even for those who are not competitors?
A: My advice would be to remember you are always being watched. Whether it is by your own children, other children, family and other adults. This is a standout sport and not many people participate in it, so you do catch a lot of the public eye. I know my daughter watches my every move, so I always try to conduct myself in a way that will not only show her what it means to be a strong independent woman, but also to inspire her to follow her dreams.
     I juggle motherhood, a love life, home life, a big family, full-time job, school and now I am a fitness competitor. I am like the modern day Wonder Woman. My hands are pretty full right now, to say the least! [laughs]
B: I love the blue dress you are wearing. And, you look amazing in it. What can you tell us about it, as well as your passion for fashion?
A: Thank you, I am blushing! My boyfriend and I were walking around the mall scouting evening gown dresses and we stopped in a boutique called Windsor.  I knew it was the one because not only did his jaw drop, but all the teenage girls who were trying on prom dresses, theirs dropped too! It was such a great purchase and was only about $60 all together. I did add a few personal touches, such as the crystals on the front of the dress and the thigh high slit. After that, the dress was complete! 
     I have always been into fashion and glam, and feel right in my element when competing in the Evening Gown Division. As a child I was inspired by Selena and would run around in red lipstick and tube tops trying to copy her moves! [laughs] I would even make my own clothes and have even altered my own dresses for the shows.
     As an adult my inspirations turned into the vintage glam look, such as curve-hugging dresses, pencil skirts, sparkles and minimal makeup. The best way I can describe my style is if Jacqueline Kennedy's wardrobe met Beyoncé's! A lot of my fashion inspiration does come from vintage fashion icons, but I do mix it up to have a modern day flair…and to this day I am still perfecting my Selena dance moves! [laughs]
B: I love it! What a great story. And, I love that your fantastic dress was not expensive. It totally shows how it's possible to look glamorous and very fashionable without breaking the bank.
     I just want to say again that I really appreciate you gracing the cover of the first issue of SEAM. It's like cover girl perfection. [laughs] And, I get the strong feeling that this is just the beginning for you. [smiles] What is next for you? Any final thoughts?
A: I am so grateful for the opportunity to be SEAM's first ever cover girl, and I want to thank you again Ben and all of my IPL family! Ever since I made my IPL debut last year I have felt nothing but love and support, and I am so proud of how far I have come.
     I want to continue making a name for myself within the league and fitness world and of course to win more titles. Most importantly, I want to keep growing and bettering myself. Not only as a competitor, but as a mother and human being.
     Life has definitely thrown some obstacles my way, and when I felt like giving up I started to push harder. So, this cover really does mean everything to me. There is nothing in this world that can hold you back. If you have dreams, follow them! Step out of your comfort zone, because you never know who you will inspire. I hope that if I ever do land another cover of a magazine that I am still working hard towards my dreams and still in a great place in life!
More ANNA! She is also a psychology student, extreme animal lover, nature girl, loves to fish, hike, shoot guns, camp, will soon begin studying for her CPT, and is an avid feminist. SEAM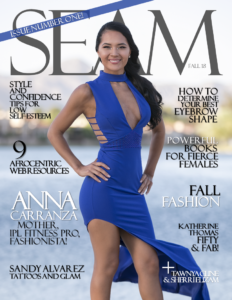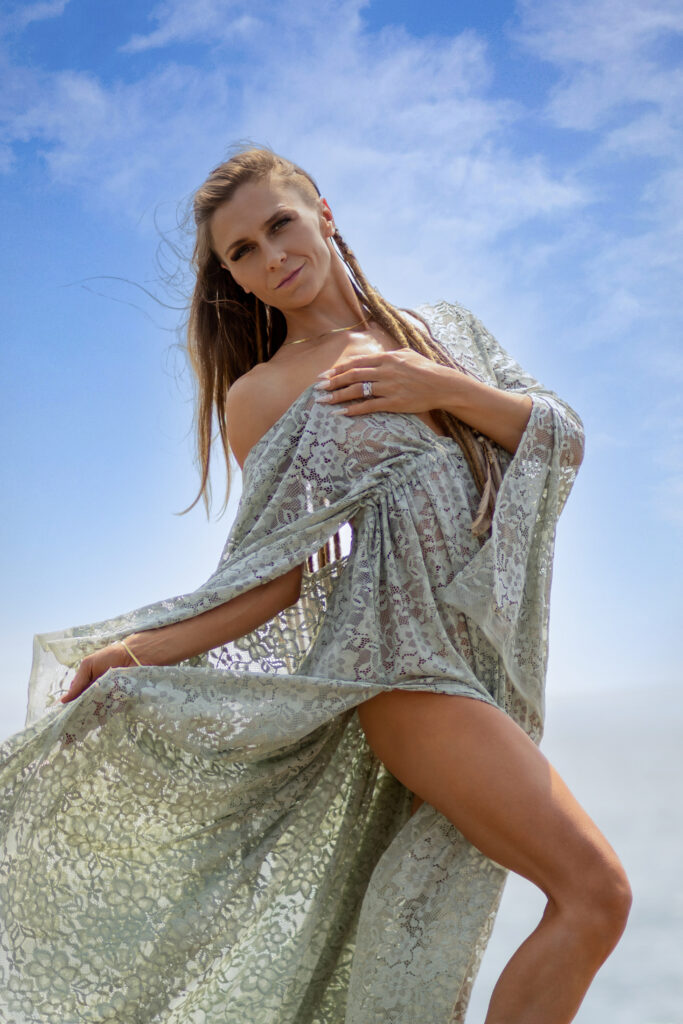 "My superpower is my divine femininity…I cherish the sensual sensitivity only a woman can offer."
Read More »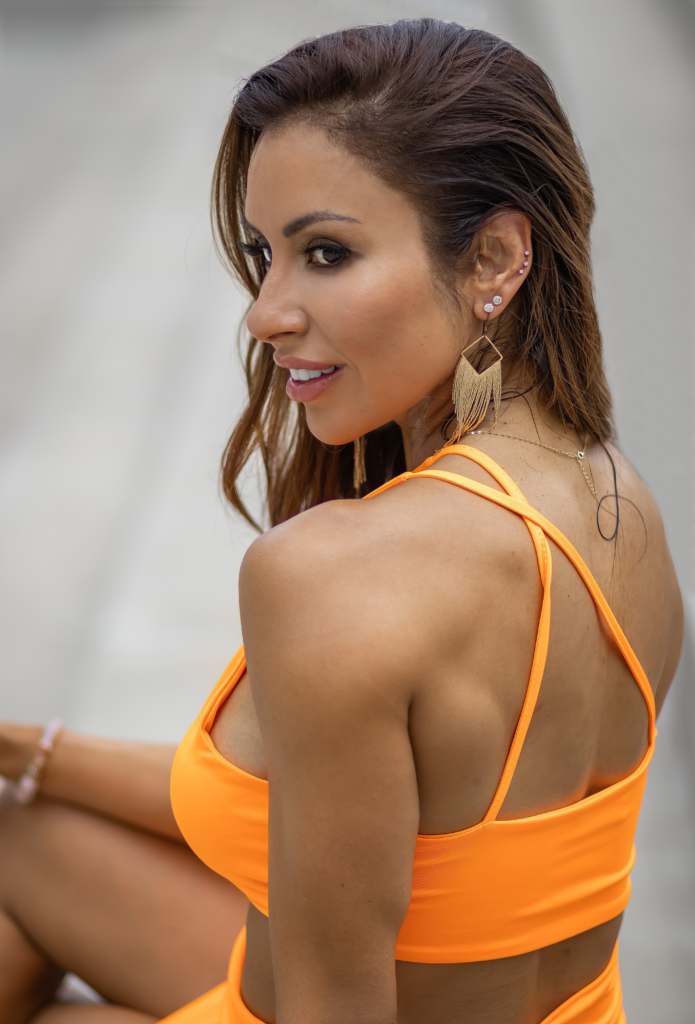 "I think the best thing a person can wear is confidence. With that you can strut a paper bag and still look good! [Laughs]"
Read More »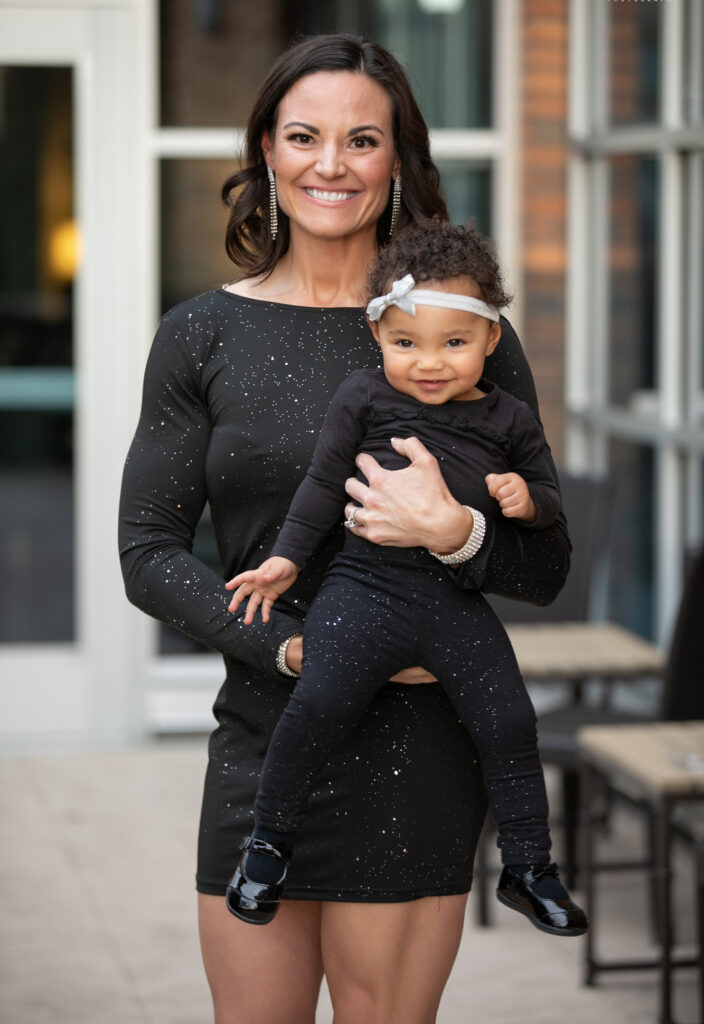 "My advice for women who are pregnant or are trying to become pregnant is to eat as clean as possible and maintain your current fitness level as much as possible. This will make it easier for that baby weight to come off later…"
Read More »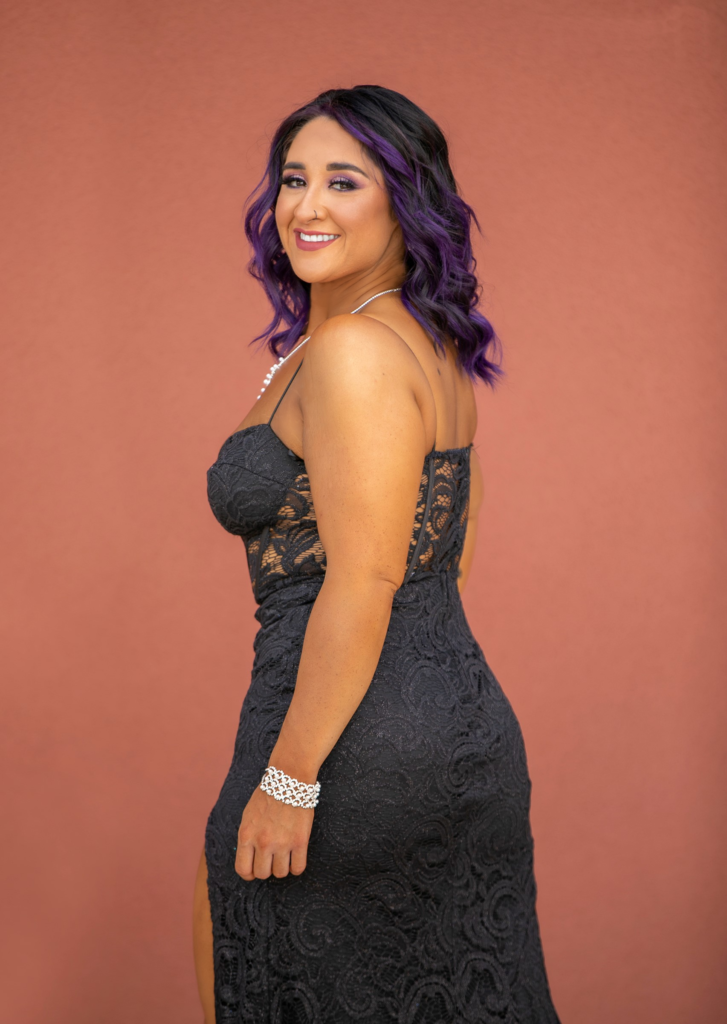 "First is to love yourself, and second is to pay attention to your thoughts."
Read More »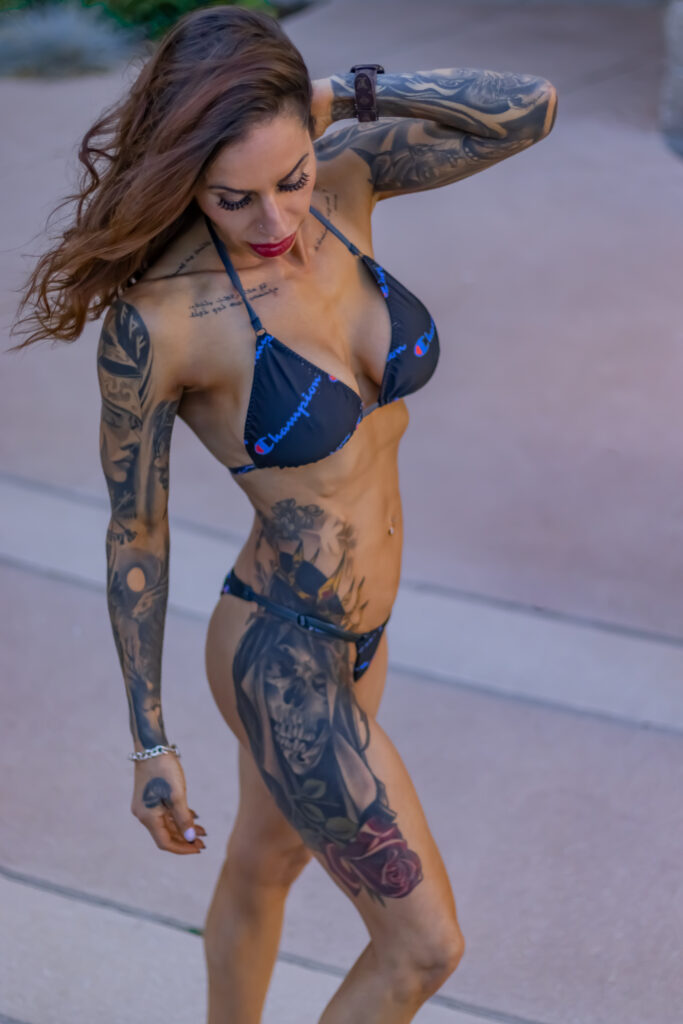 "Be the best version of yourself that you can be."
Read More »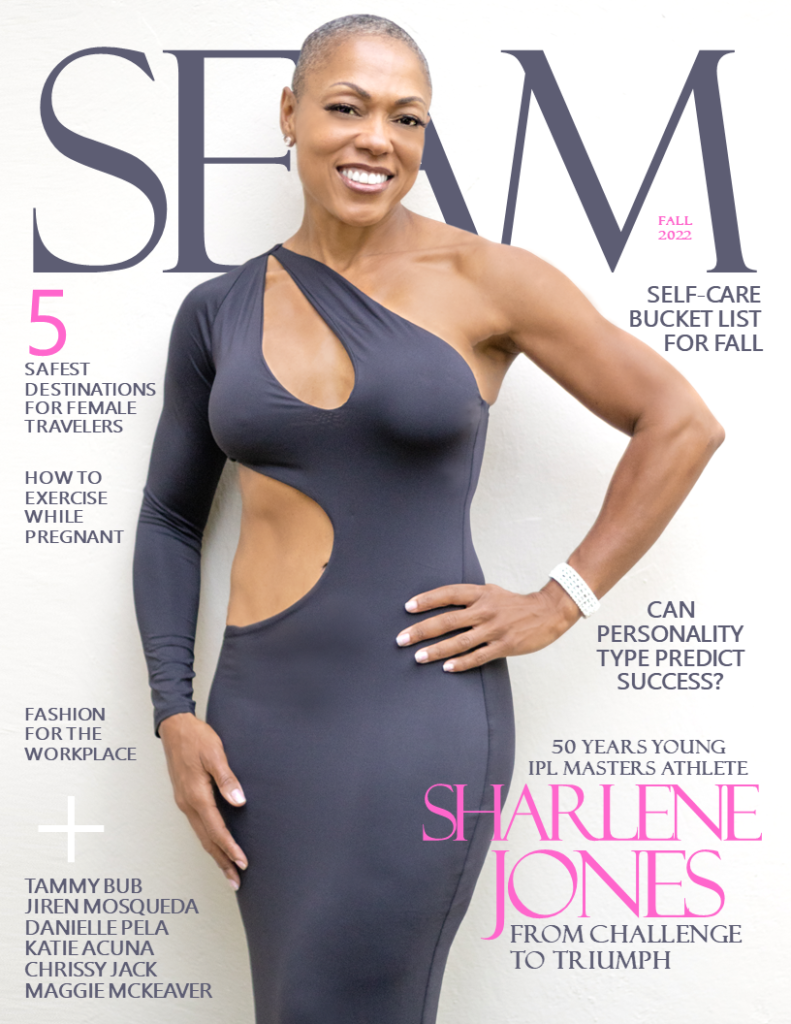 "Fitness training is so much more than just hitting the gym to achieve a desired look. It's about learning to optimize the mind/body relationship to achieve gains in every area of your life."
Read More »