Cover Story – Abigail Comstock: New IPL Fitness Angels Pro!
"…make everything yours. Add your own twist and your own flair to everything."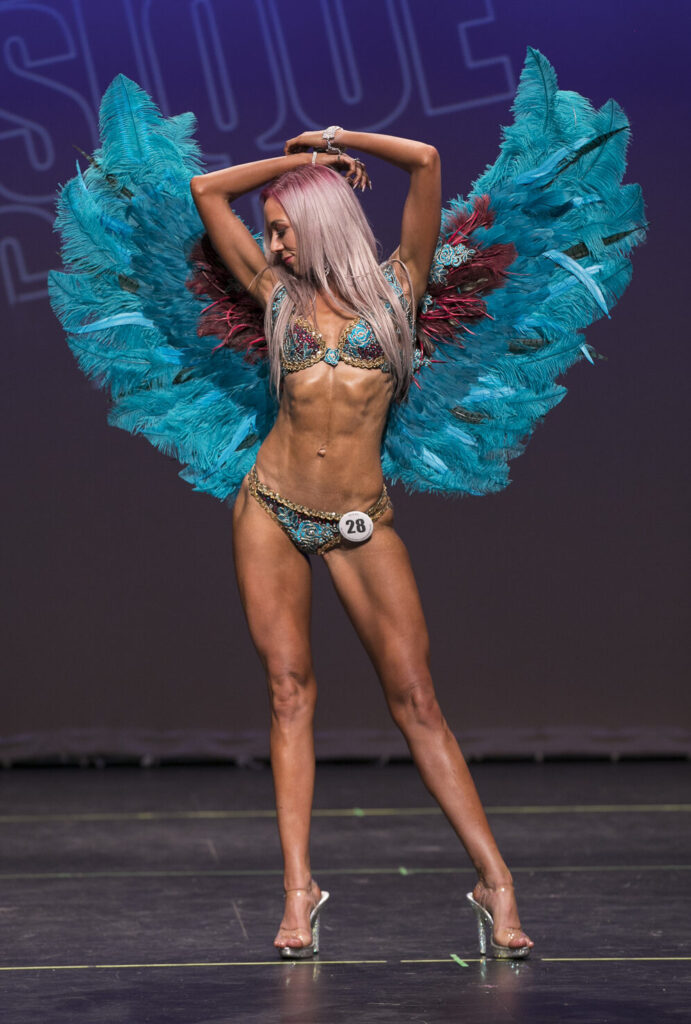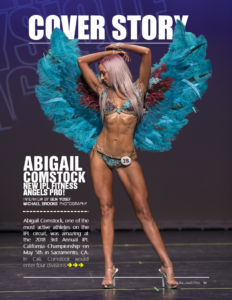 Abigail Comstock, one of the most active athletes on the IPL circuit, was amazing at the 2018 3rd Annual IPL California Championship on May 5th in Sacramento, CA. In Cali, Comstock would enter four divisions: Bikini Mommas, Bikini Open, Sports Model Open and Evening Gown Open. And, Abigail "the Chameleon" Comstock rocked it each time she hit the stage. First up was Bikini Mommas. Here, Abigail would win her second career title in the division. Her first being at last year's Cali Championship, where she placed 1st in the 0 to Under 1 class as well as won the Overall.
     Next up was Bikini Open. In her third IPL career Bikini Open outing Abigail presented, by far, her best look to date. And it showed in the placings, as she earned the 2nd place spot in Class B, just six points behind 1st place winner Jennylee Powers Wright. Then, it was on to Fitness Angels Open.
     In her first time competing in this division, Abigail was magical. From her physique, to her suit, wings and presentation, Comstock managed to rise above the pack, landing in the winners spot becoming the IPL's newest Fitness Angels Pro. That being said, 2nd place finisher Frauka Kozar was hot on her heels landing just four points behind. Shout out to Stephanie Bosco who landed in 3rd, rounding out the top three. And, just weeks later, Abigail Comstock landed on the front cover of the Fall 2018 issue on NATURALMAG. Amazingly, after making such an impression, Abigail Comstock had yet another win in store at the Cali Championship. It was now on to Women's Sports Model Open.
     No stranger to this division, as she had competed here several times in the past….however this time around Comstock took her game to the next level. With her unique theme, presentation and stellar physique, Abigail surely stood out. Needless to say, this killer combo lead Abigail right to the winner's spot, accompanied by her second IPL Pro Qualification of the evening. Shout out to Heather Foley (2nd) who landed just 5 points behind Abigail and Kristen Perez (3rd) who rounded out the top three.
BEN YOSEF: Abigail! Congrats on an amazing show! What a day you had! How are you feeling about what you accomplished at the Cali Championship?
ABIGAIL COMSTOCK: Thank you! I have so many emotions about that day, most of them good. [laughs] I am proud of my accomplishments, my hard work in the gym and being strict with my meal plan paid off in a big way. Honestly though, I was a little disappointed in the outcome of the Bikini class at first. But, once I was able to see the pictures I could tell that Jennylee deserved that win.
BEN: I am actually happy to hear that your sentiments have changed regarding that Bikini class. You seemed pretty upset following the show and even made comments publicly about the judging and the placements…
ABIGAIL: Yes, it took a little while for it to set in that I hadn't won that division and it's hard to see how the other girls are preforming when you're next to them and not in front watching. I am not always the most gracious loser and that's something that I'm working on. I did have quite a few people come up to me that night and the next day. Everyone from an elderly gentlemen all the way to a young girl, saying I should have won. I think I let other people's opinion dictate my reaction and that's not how I should have acted.
BEN: Yes, sometimes it can be hard on us when we don't do as well as we hoped. Especially when we put so much work, dedication and sacrifice into something. Again, I appreciate your turnaround on this. It shows professionalism and class. You did look incredible in the Bikini division and came really close to taking it. You landed just six points behind Jennylee, and even beat her out in several rounds. I am sure it is just a matter of time before that winner's spot is yours.
     So, let's talk Fitness Angels! You were absolutely magical! Your physique, suit, wings, presentation… everything. Where did you get your inspiration?
ABIGAIL: Thank you! I value your opinion and your league! It was a close show. Just have to build up my shoulders more. It's always my dang shoulders lacking. [laughs] "Magical" …not sure I've had anyone describe me that way! I'm not sure where the inspiration came from. I've always been somewhat of a tomboy, but I think it was just everything together. My inner woman came out! Honestly, I hadn't practiced much with the wings on, so what you saw on stage was just me trying my best to be elegant and graceful.
BEN: Well, it all just came together so beautifully. It think it's safe to say that everyone in that theater was blown away by what you brought to the stage. Of course, now we have just come out of the West Coast Pro/Am show a couple of weeks ago! And you killed it again in Cali! I do not want to spoil it for the readers, but we TOTALLY have to have you back in either the next issue of NATURALMAG and/or Bikini! You are officially a regular featured athlete in the mags. [laughs] So, you sort of just answered this, but what tips would you give to other girls who want to be successful in Fitness Angels, and maybe even achieve your level of success in this division. Lastly, what is next for you?
ABIGAIL: Oh man, I'm speechless. I'm so honored!
Tips…be you. Obviously look up to the Pros and study their posing and stage presence, but make everything yours. Add your own twist and your own flair to everything. Of course the number one thing is to kill it in the gym. Everyday I walk outta the gym I wanna know I left it all on the floor.
     Next for me is APEX! I've qualified every year, but will finally be making my appearance. Not sure what categories yet. My next Pro Card goal though is Athletic. I'm thinking that will happen in the May NorCal show.
BEN: Great words of wisdom! And, I am super excited to have you at APEX this year! See you next month!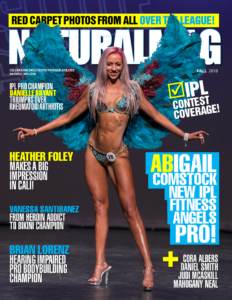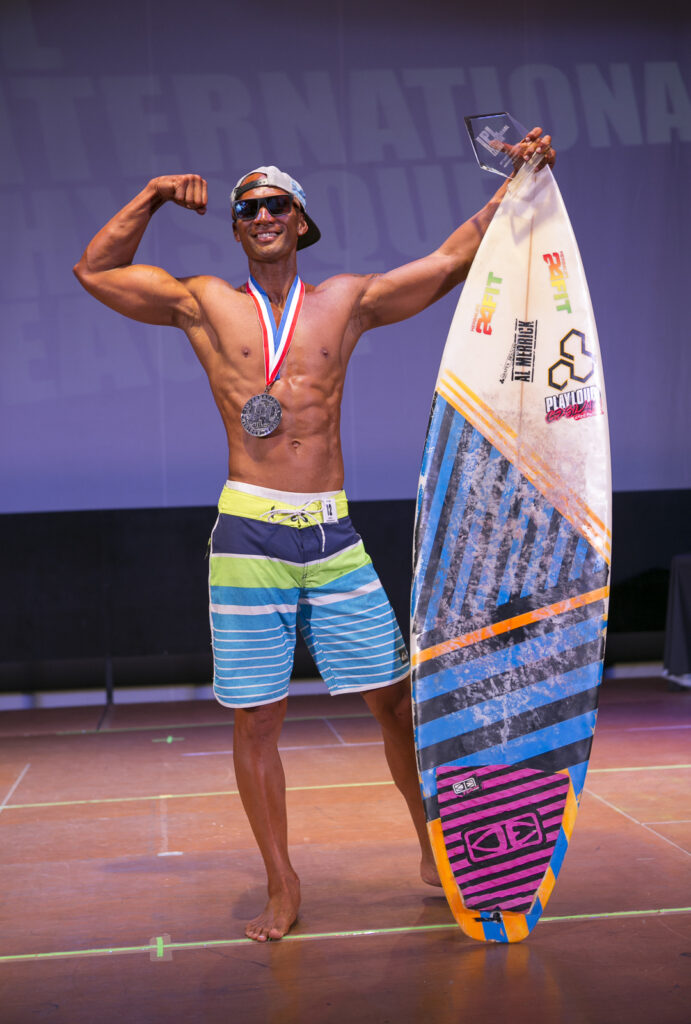 "I chose the surfer theme because I am surfer. I surf everyday and it's my passion, my favorite sport."
Read More »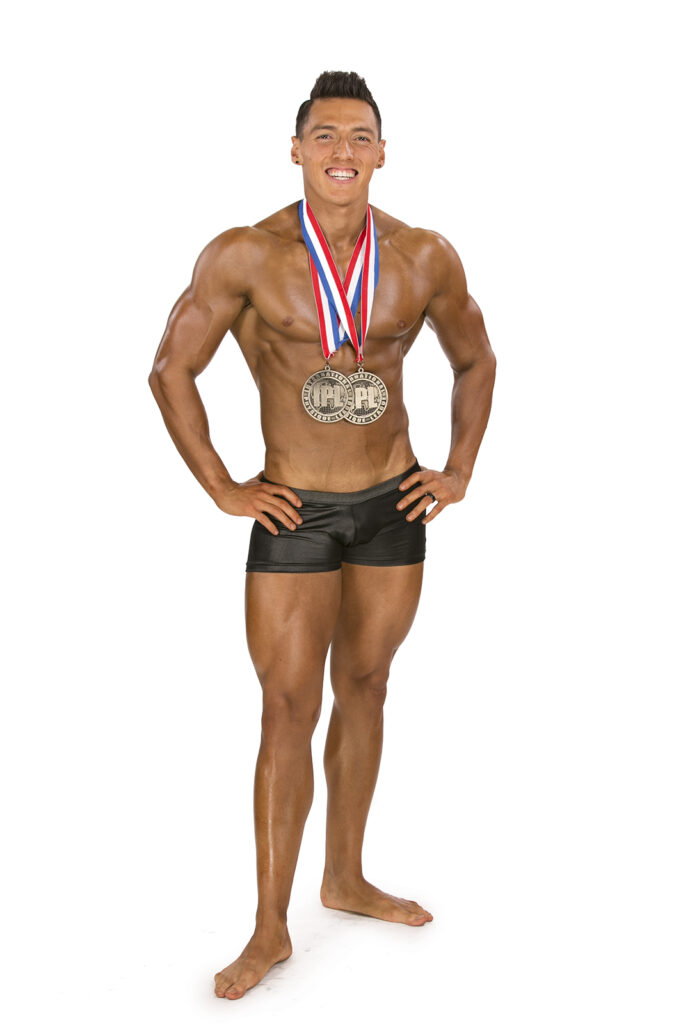 "I'm excited! I am expecting to step on stage at the 3rd Annual IPL Arizona Championship next May for my Pro Debut!"
Read More »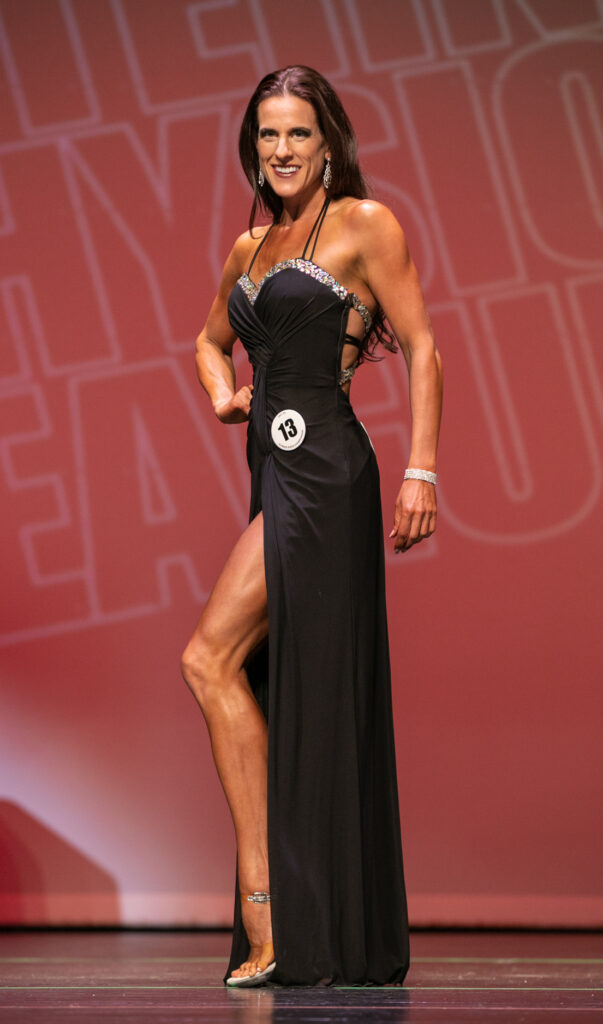 "I love dressing up and showing that I can be both sexy and Athletic…It was the most amazing feeling to earn my Pro Card!"
Read More »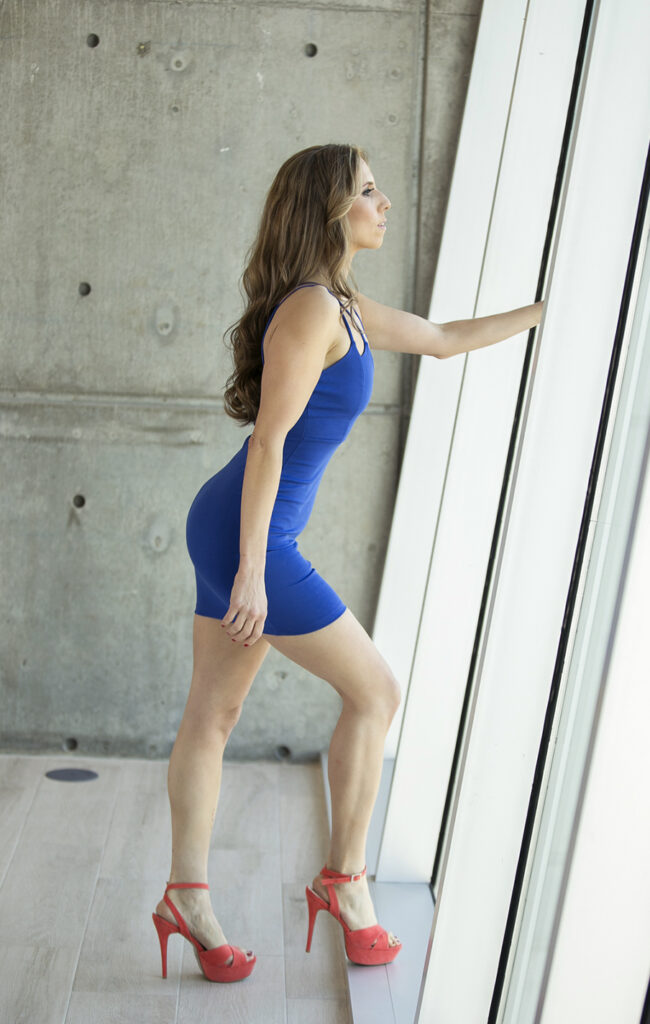 "I want to be a model of change, hope and love to others."
Read More »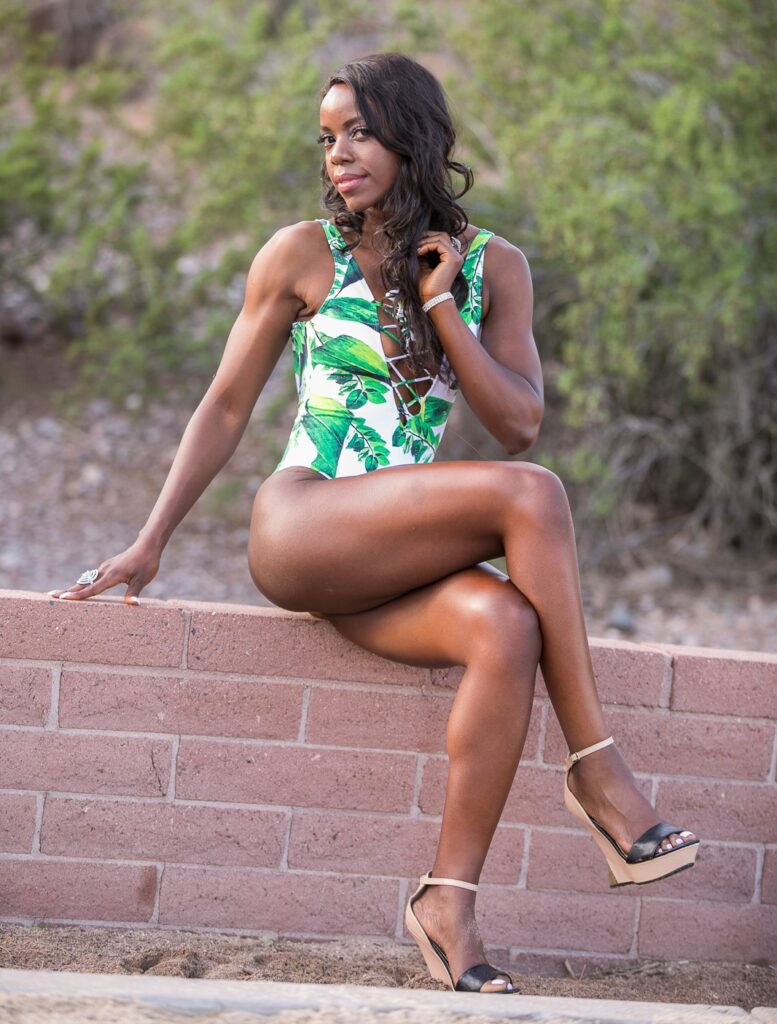 "Free yourself and believe!…Life is meant to be enjoyed…Might as well dream big and go for it, right!?"
Read More »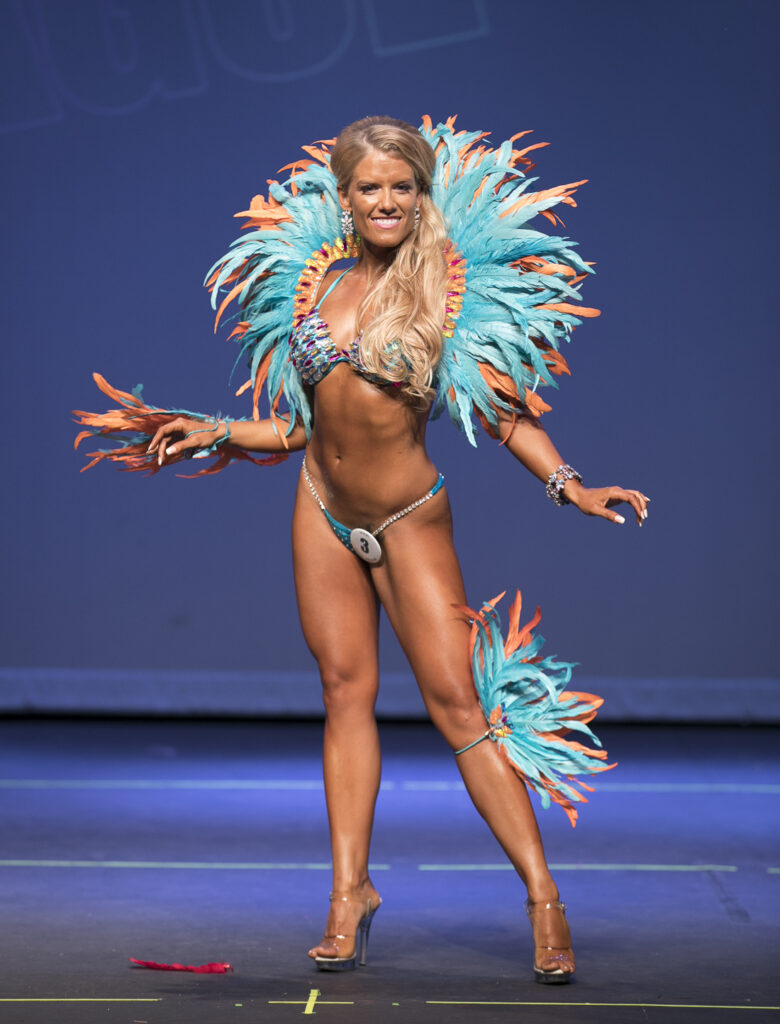 "…Brittney made her IPL Pro Debut in Fitness Angels and was incredible…physique, presentation, colorful, unique, eye-catching wings/outfit…"
Read More »