New IPL Women's Athletic Pro Tiffany Gates Dominates!
"It was completely emotional. I was surprised, thrilled and overwhelmed all at once."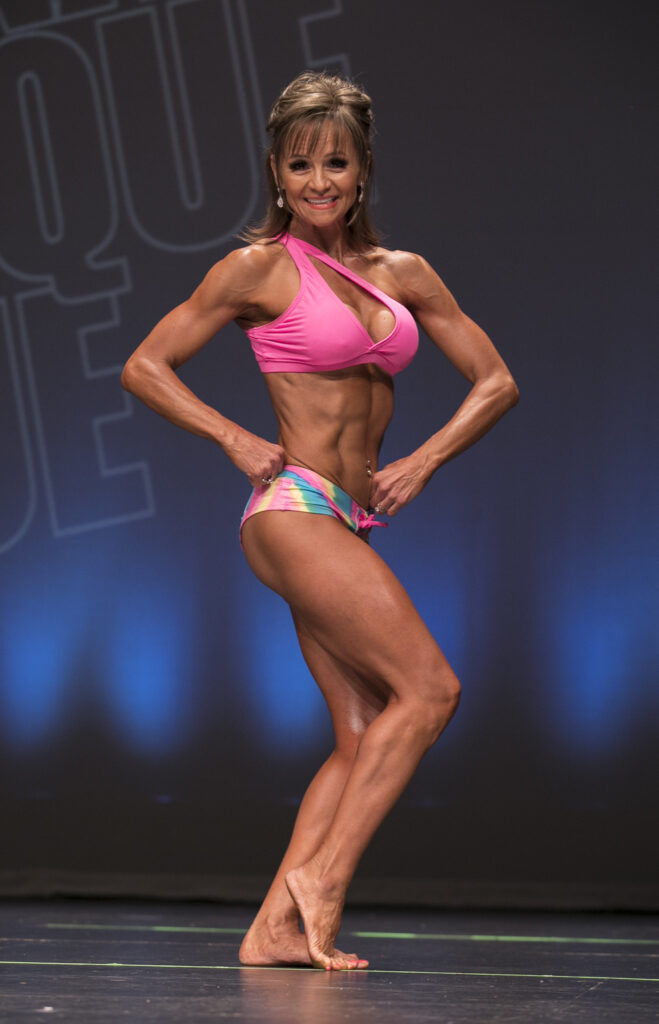 Fifty-one-years-young (at the time) Tiffany Gates was absolutely phenomenal at the 2018 3rd Annual IPL Southwest Grand Prix Pro/Am on October 21 in Phoenix, AZ.
     Interestingly, just five months prior, Tiffany would enter the IPL Arizona Championship in three divisions. Doing quite well in all three. 2nd place Bikini Masters 50+, 1st place Women's Athletic Masters 50+ and 1st place Evening Gown Masters 50+. Not bad for her first time on the IPL stage.
     Fast forward five months and Tiffany would reappear on the IPL stage. This time at the Southwest Grand Prix. And this time she would put all of her eggs into one basket. And not a Masters basket, either.
     Tiffany would enter only one class, Women's Athletic Open. And it was there that Tiffany took the class, placing 1st and earning enough points for her IPL Pro Card.
     There is no doubt that Tiffany Gates will be very competitive on the IPL Pro Women's Athletic stage. We look forward to her Pro Debut!
BEN YOSEF: Congratulations on taking it all at the Grand Prix! How did you get so good? [laughs]
TIFFANY GATES: My training evolved over the months. I was focused with my training and nutrition. I traveled for work, which made things a bit challenging. I also had great support from Tawnya and Vince Cline from Nutrition Head to Toe. They put a plan together that helped me "stay on track" while traveling from coast to coast. This helped me in bringing my best game to the stage. It has been a lot of fun and I am definitely looking forward to my Pro Debut.
BEN: Your first IPL contest was the Arizona Championship, five months prior. At that contest you competed in Bikini Masters 50+ where you placed 2nd, Women's Athletic Masters 50+ where you placed 1st and Evening Gown Masters 50+ where you placed 1st. Not bad for a stage debut! What was that first show like for you?
TIFFANY: Yes, this was my first IPL show and It was a complete privilege to be among some amazing athletes on stage. My goal was to place in the top five, so I was truly surprised to have walked away with some hardware. Prior to IPL, I was a triathlete focused on endurance racing. I wanted to change my physique and add a different challenge. The IPL was the perfect venue!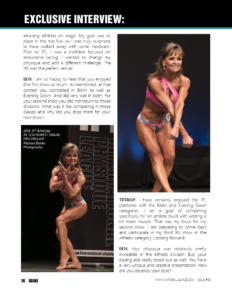 BEN: I am so happy to hear that you enjoyed that first show so much. As mentioned, at that contest you competed in Bikini as well as Evening Gown. And did very well in both. For your second show you did not return to those divisions. What was it like competing in those classes and why did you drop them for your next show?
TIFFANY: I have certainly enjoyed the IPL platforms with the Bikini and Evening Gown categories. I set a goal of competing specifically for an athletic build with adding a bit more muscle. That was my focus for my second show. I am preparing to come back and participate in my third IPL show in the Athletic category. Looking forward!
BEN: Your physique was obviously pretty incredible in the Athlete division. But, your posing also really stood out as well. You have a very unique and creative presentation. How did you develop your style?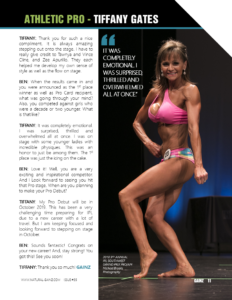 TIFFANY: Thank you for such a nice compliment. It is always amazing stepping out onto the stage. I have to really give credit to Tawnya and Vince Cline, and Zee Apurillo. They each helped me develop my own sense of style as well as the flow on stage.
BEN: When the results came in and you were announced as the 1st place winner as well as Pro Card recipient, what was going through your mind? Also, you competed against girls who were a decade or two younger. What is that like?
TIFFANY: It was completely emotional. I was surprised, thrilled and overwhelmed all at once. I was on stage with some younger ladies with incredible physiques. This was an honor to just be among them. The 1st place was just the icing on the cake.
BEN: Love it! Well, you are a very exciting and inspirational competitor. And I Look forward to seeing you hit that Pro stage. When are you planning to make your Pro Debut?
TIFFANY: My Pro Debut will be in October 2019. This has been a very challenging time preparing for IPL  due to a new career with a lot of travel. But I am keeping focused and looking forward to stepping on stage in October.
BEN: Sounds fantastic! Congrats on your new career! And, stay strong! You got this! See you soon!
TIFFANY: Thank you so much!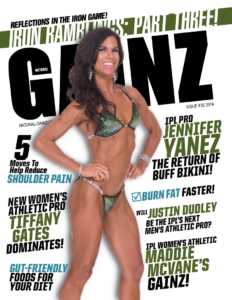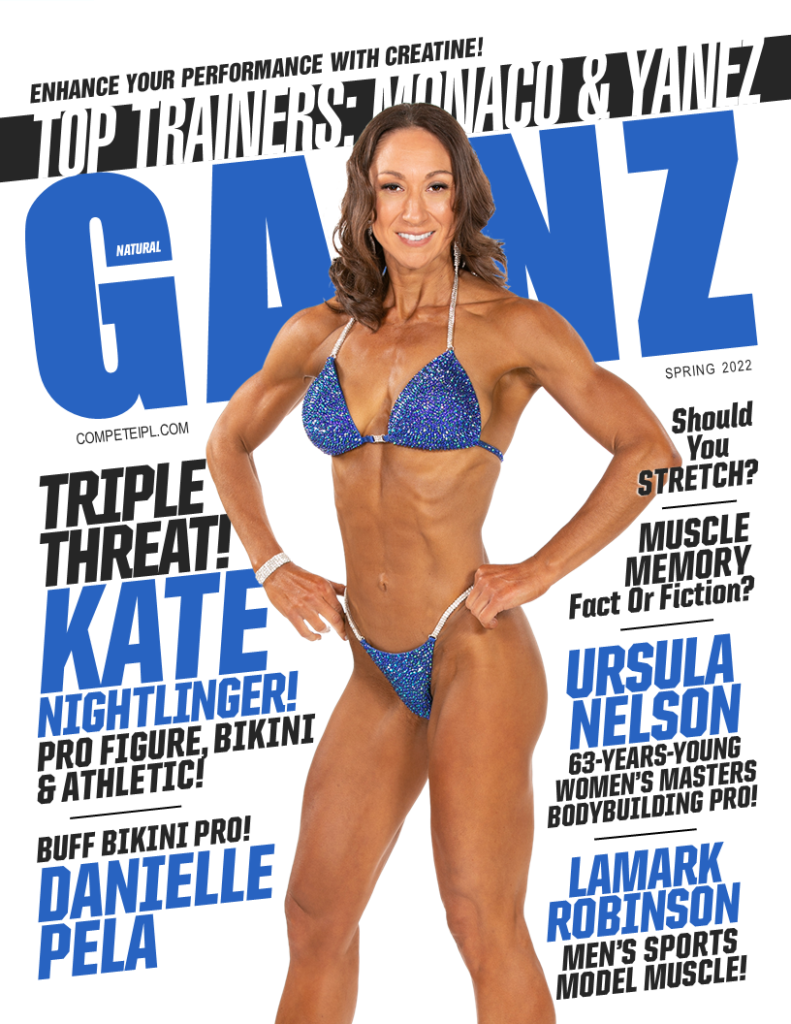 "I lift because it is empowering to get stronger and see your body transform over time. I never dreamed I'd be a cover girl!"
Read More »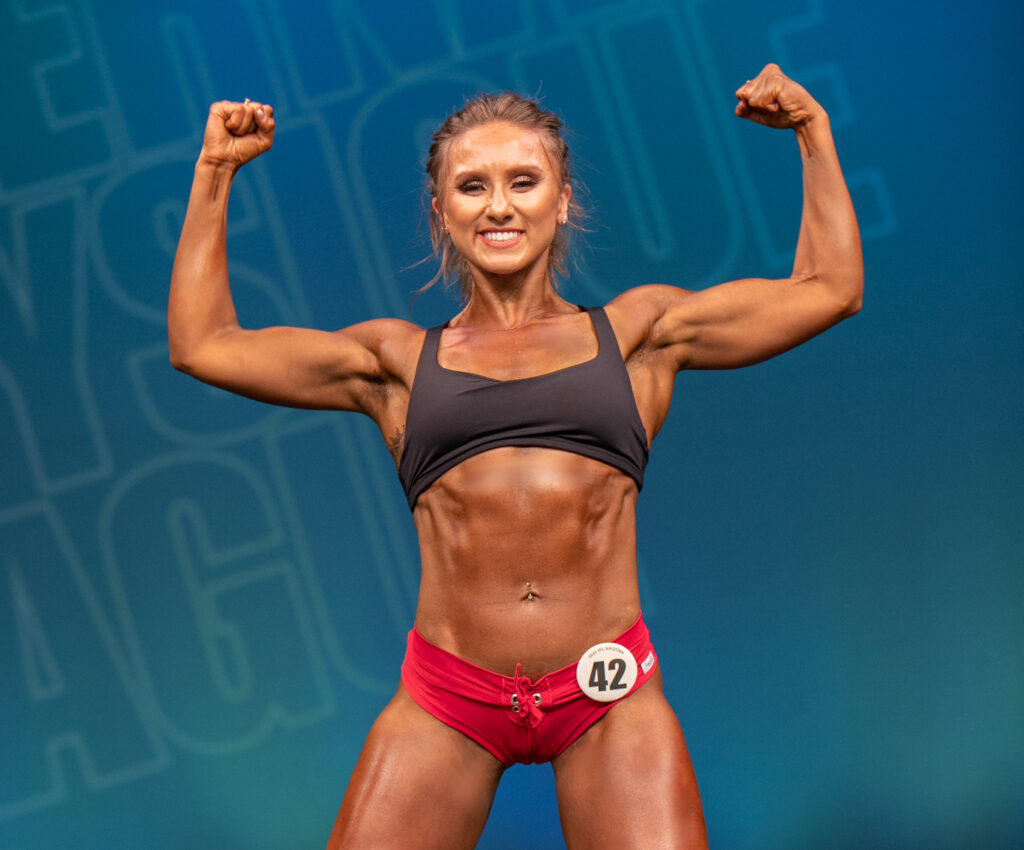 "It's just more me! It emphasizes the feminine badass in my core, and that is a euphoric feeling in itself."
Read More »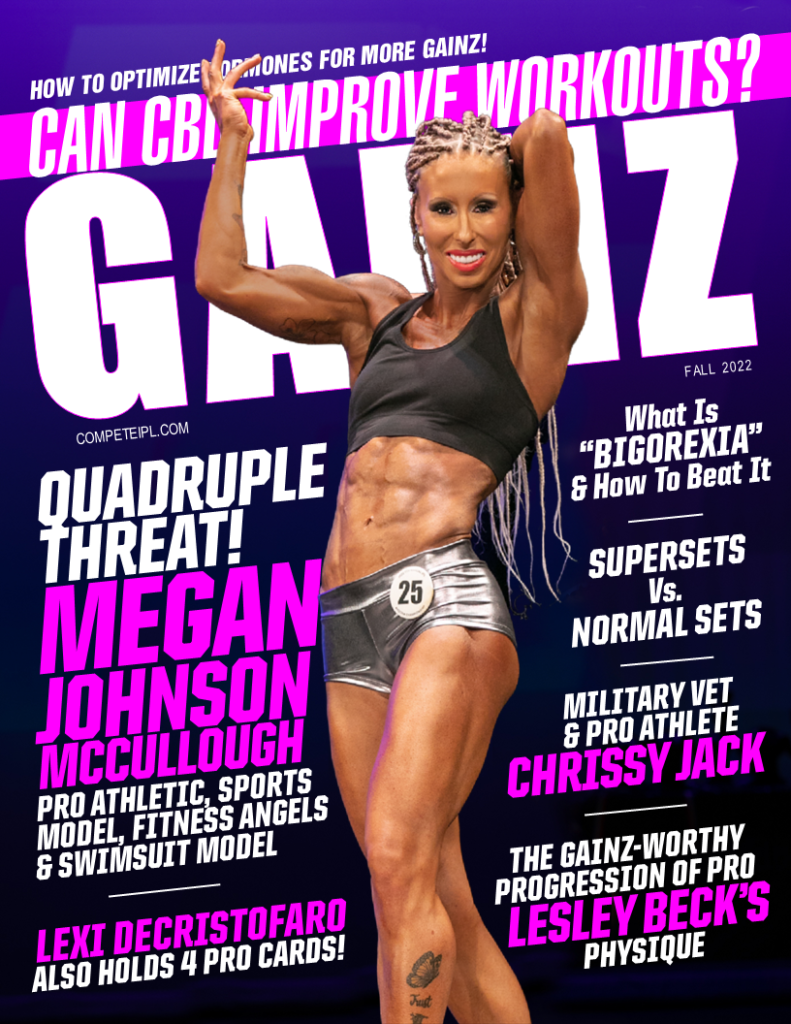 "I used to be a cardio queen, chasing the 'skinny look'. But now I love looking athletic, fit and strong like a cover girl!
Read More »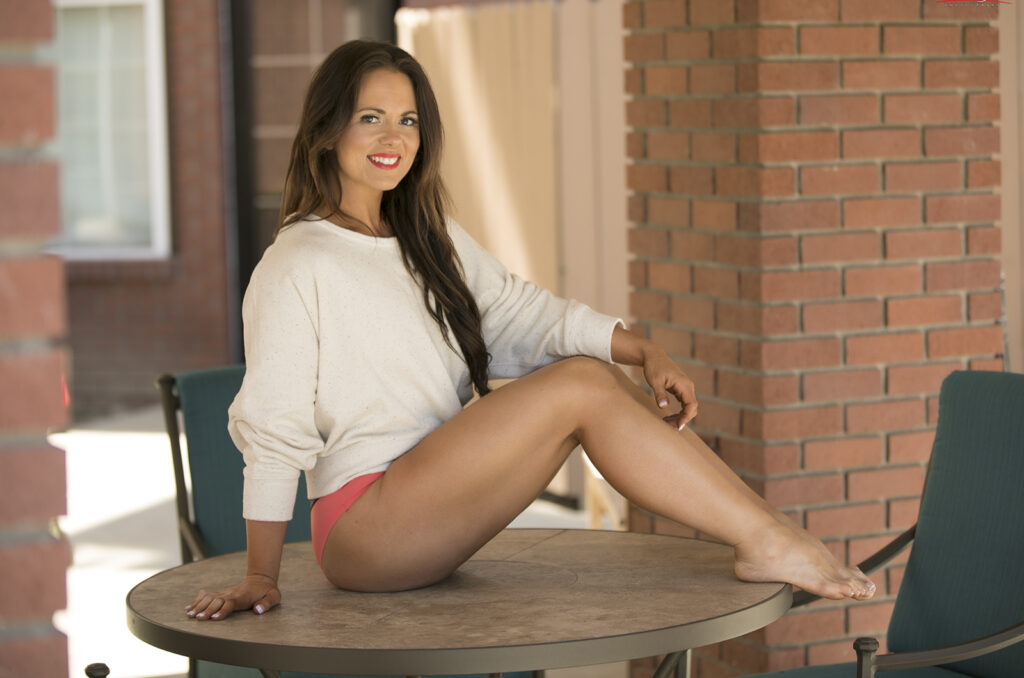 "One of my biggest passions is teaching people, especially women, about lifting. It gives you so much confidence and power."
Read More »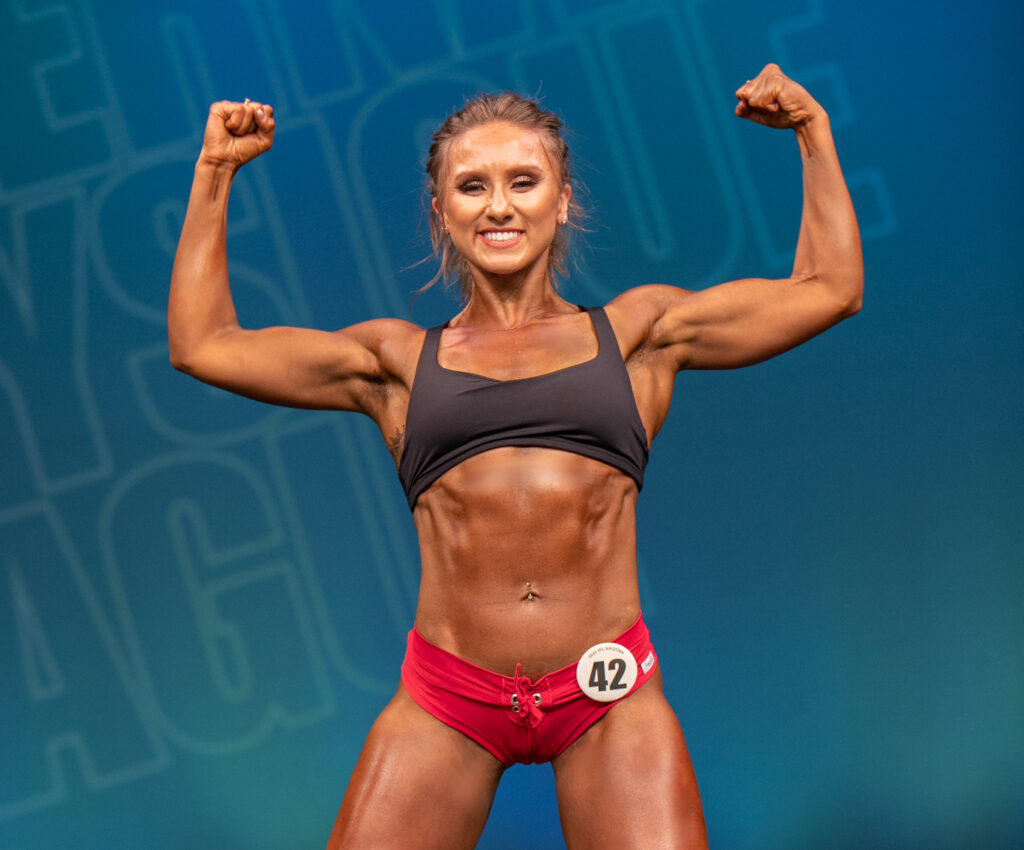 "It's just more me! It emphasizes the feminine badass in my core, and that is a euphoric feeling in itself."
Read More »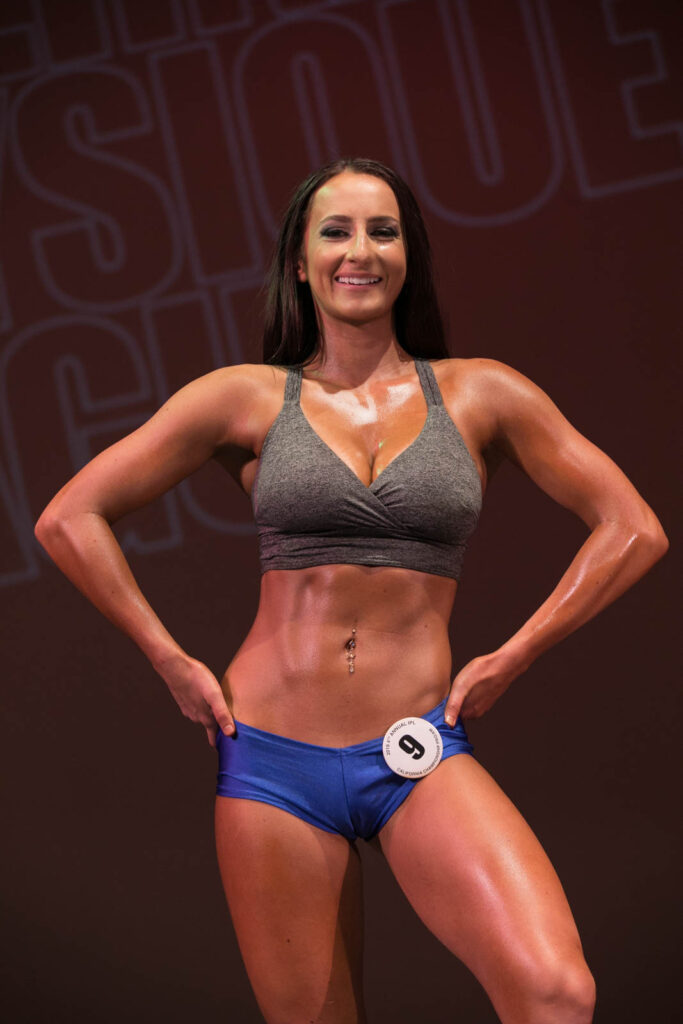 "…the Athletic division. It definitely is my jam! Even though I may not be placing the best, I have the best time during that division!"
Read More »