Cover Story – IPL Evening Gown Pro, Jane Rebosura
"I had no doubt in myself. As long as I did my homework, I knew I had a high chance of earning that crown!"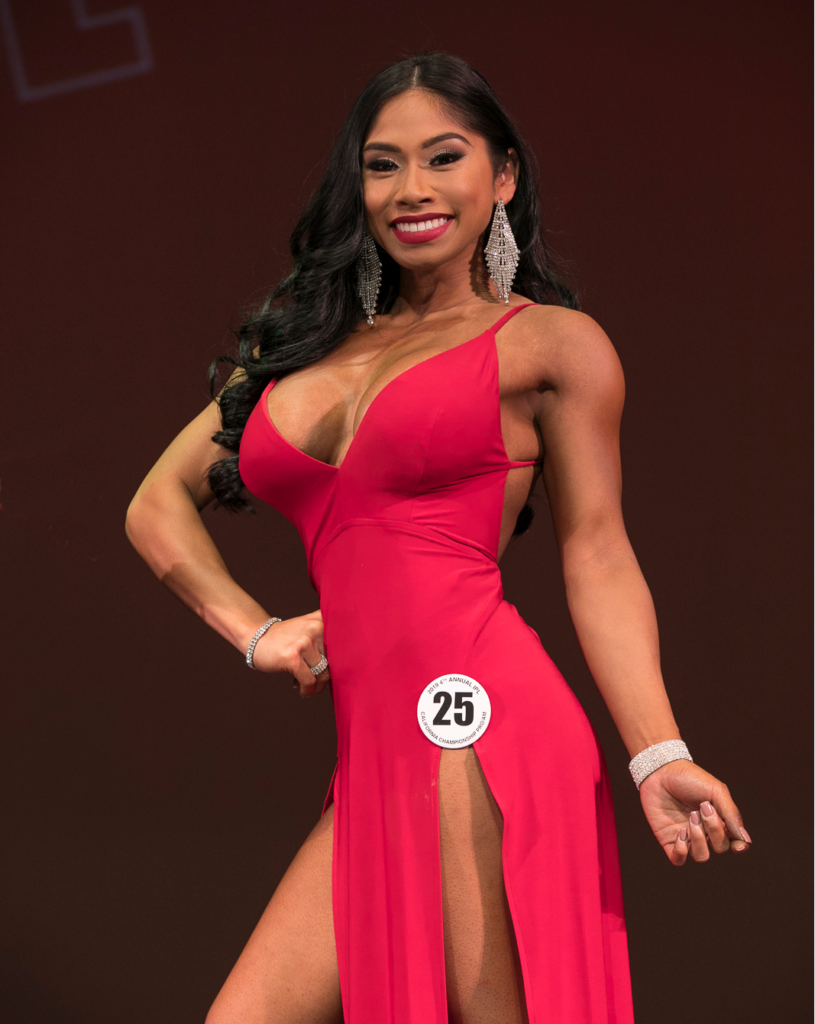 To say that Jane Rebosura dominated her divisions at the 2019 4TH Annual IPL California Championship Pro/Am on May 4th in Sacramento, CA would be a gross understatement.
     Starting with the Bikini division, Jane was put into Novice Class A where she swiftly took 1st place. She would then go on to Bikini Novice Overall, where she snagged the Overall title. Then it was Bikini Open Class A for another 1st  place win, Pro Card AND Open Overall title. Her second and final division was Evening Gown. Here she was simply breathtaking. Starting with Novice, Jane once again landed in 1st place. Then went on to the Open where she took her final 1st place win, this time earning her IPL Pro Card.
     Shout out to Kat Ryan (2nd), Therese Pingol (3rd), Raquel Flaherty (4th) and Jennifer Micheli (5th) in the Open who all pushed Jane to the max. When the dust settled at the California Championship Jane Rebosura would walk away with FOUR 1st place wins, TWO Overall titles, SIX medals, A tiara and a Pro Card.
     There are many who believe that with what Jane Rebosura is bringing to the stage, in both Bikini and Evening Gown, she is ready to do damage at the Professional level. We are excited to see what her next move will be!
BEN YOSEF: Congrats on your success at the California Pro/Am! You killed it! How are you feeling about the show?
JANE REBOSURA: Thank you! I felt like I had put in 100% into this show when it came to mindset, diet, gym sessions and posing. I stayed focused, determined and motivated to win! I had no doubt in myself as long as I did my homework, I had a high chance of earning that crown!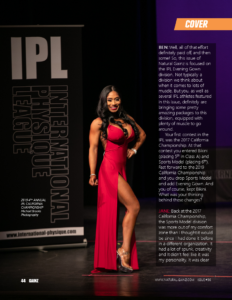 BEN: Well, all of that effort definitely paid off, and then some! So, this issue of Natural Gainz is focused on the IPL Evening Gown division. Not typically a division we think about when it comes to lots of muscle. But you, as well as several IPL athletes featured in this issue, definitely are bringing some pretty amazing packages to this division, equipped with plenty of muscle to go around.
     Your first contest in the IPL was the 2017 California Championship. At that contest you entered Bikini (placing 5th in Class A) and Sports Model (placing 6th). Fast forward to the 2019 California Championship and you drop Sports Model and add Evening Gown. And you of course, kept Bikini. What was your thinking behind these changes?
JANE: Back at the 2017 California Championship, the Sports Model division was more out of my comfort zone than I thought it would be since I had done it before in a different organization. It had a lot of spunk, creativity and it didn't feel like it was my personality. It was clear on stage. Fast forward to the 2019 California Championship…I then switched to Evening Gown because it felt more elegant. It had poise and the most exciting part for me was getting to dress up! This division definitely showcased my personality. I felt sexy in my gown, and it helped bring out the best features of my physique. All of this turned into the best package on stage and I felt confident no matter where I placed.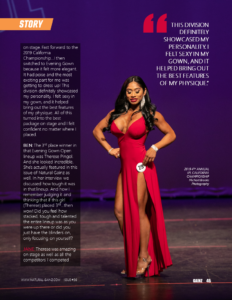 BEN: The 3rd place winner in that Evening Gown Open lineup was Therese Pingol. And she looked incredible. She's actually featured in this issue of Natural GAINZ as well. In her interview we discussed how tough it was in that lineup. And how I remember judging it and thinking that if this girl (Therese) placed 3rd…then wow! Did you feel how stacked, tough and talented the entire lineup was as you were up there or did you just have the blinders on, only focusing on yourself?
JANE: Therese was amazing on stage as well as all the competitors I competed with. I honestly didn't know who I was competing against until after I got off stage. My blinders were on the whole entire time and I stayed focused on what I needed to do. I didn't let myself feel intimidated or nervous about anyone. I mean I was definitely nervous on stage, but who isn't? I knew I wanted to win, but I also knew I wanted to have a great time instead of feeling down. I had to keep my head up knowing I had put so much time and effort into this. I wasn't going to let anyone ruin it for me, including my mindset. This category was definitely a fun one for me and I can't wait to compete again in 2021.
BEN: Awesome! Well, once again it was so great to see you up on that stage looking and presenting the way you did. You generated a lot of excitement at that contest! On another note, I noticed you recently announced that you were pregnant? So excited for you! How are you feeling about this new Journey?GAI
JANE: Thank you for giving me the opportunity to be on stage and perform my best. There's still so much left in me that I know this journey being on stage is not close to being over. As far as our amazing news, I am overwhelmed with so much joy and excitement. My significant other and I are very fortunate to be expecting a little one in October, especially during times like these. Despite what is happening in the world, we try to stay positive and healthy for when our baby joins us. All that matters is making sure we are safe.
BEN: Love it! And love your perspective on things. It has really been great watching you progress and getting to know a bit more about you! I am excited for all things to come! Any final thoughts?
JANE: Thank you for this opportunity and I'm excited to see where this new journey will take me. My goal for next year's competition season of 2021 is to come back stronger mentally and physically. I'm yearning to perform on stage for my Pro Debut.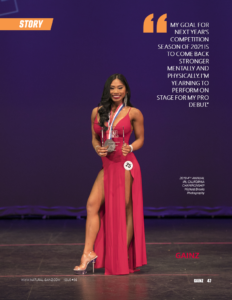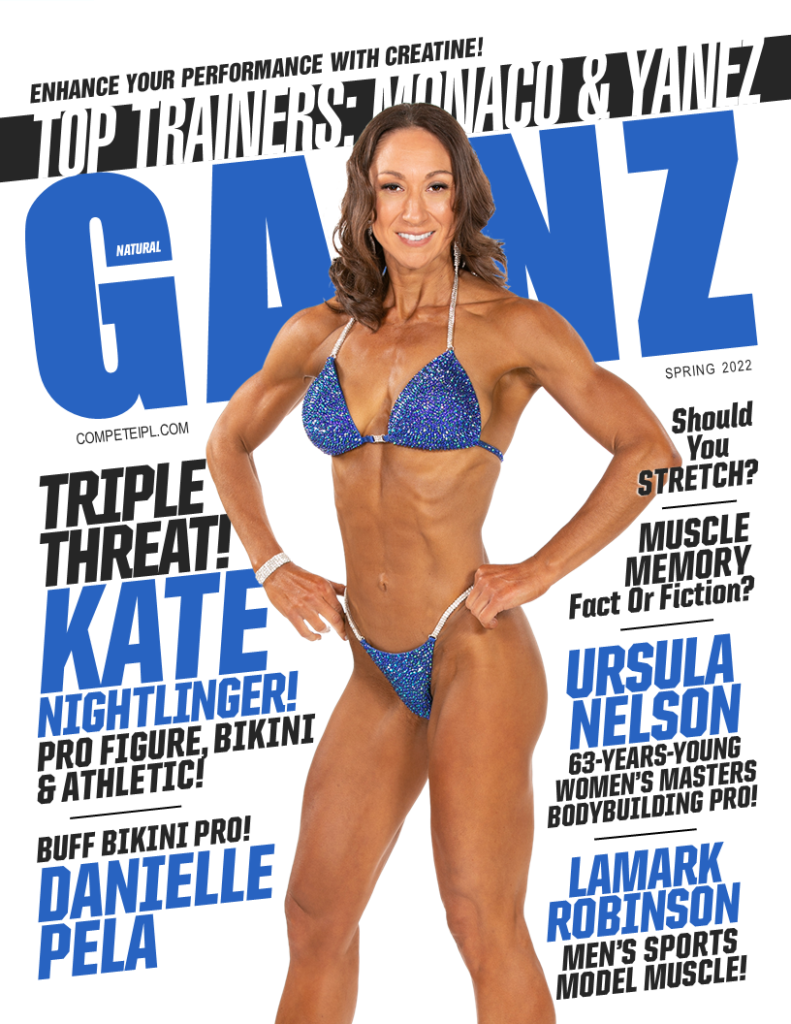 "I lift because it is empowering to get stronger and see your body transform over time. I never dreamed I'd be a cover girl!"
Read More »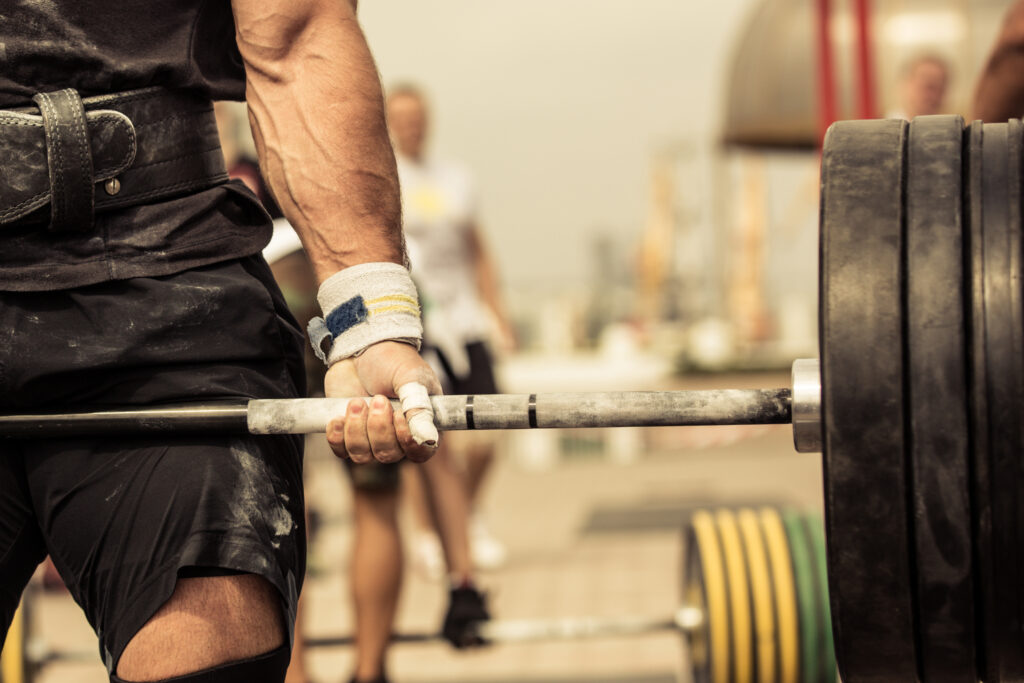 Every pound counts, so preparation is crucial. Your goal should be to feel strong and ready when you're called to the deck, with your mind fully focused on the task at hand.
Read More »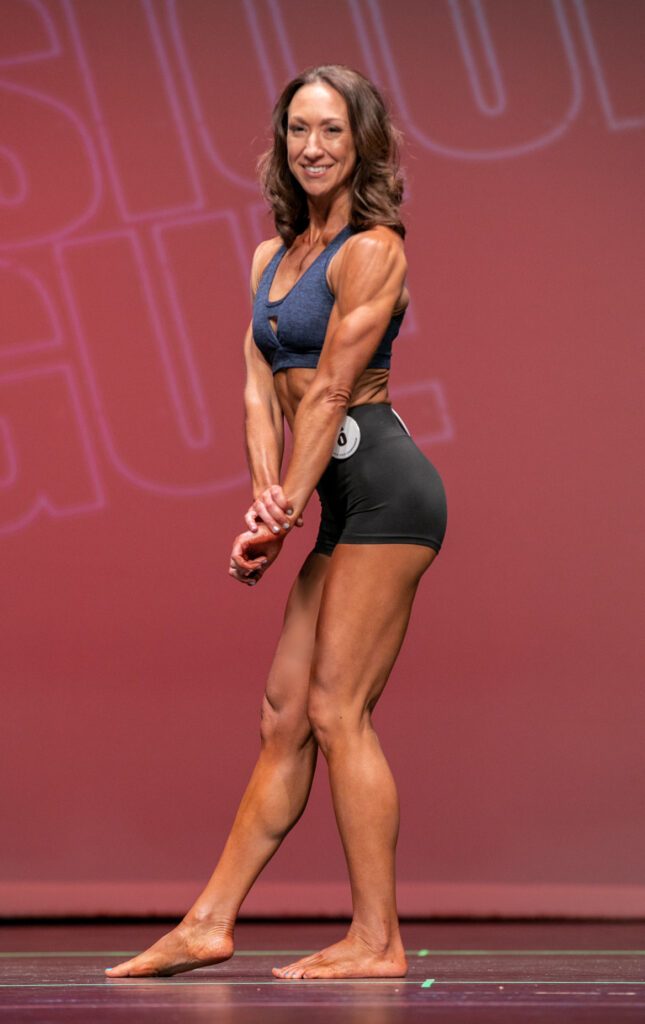 "I like a leaner look through-out the year. Yes, I am in shape year-round!"
Read More »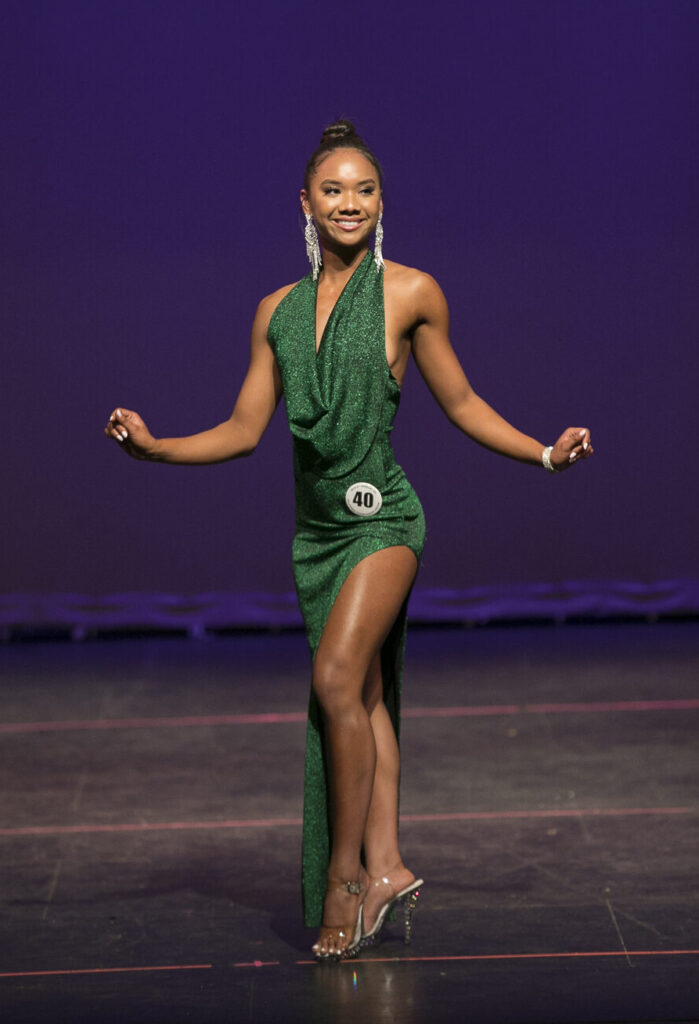 "I feel very accomplished and proud of myself from what I put out on stage."
Read More »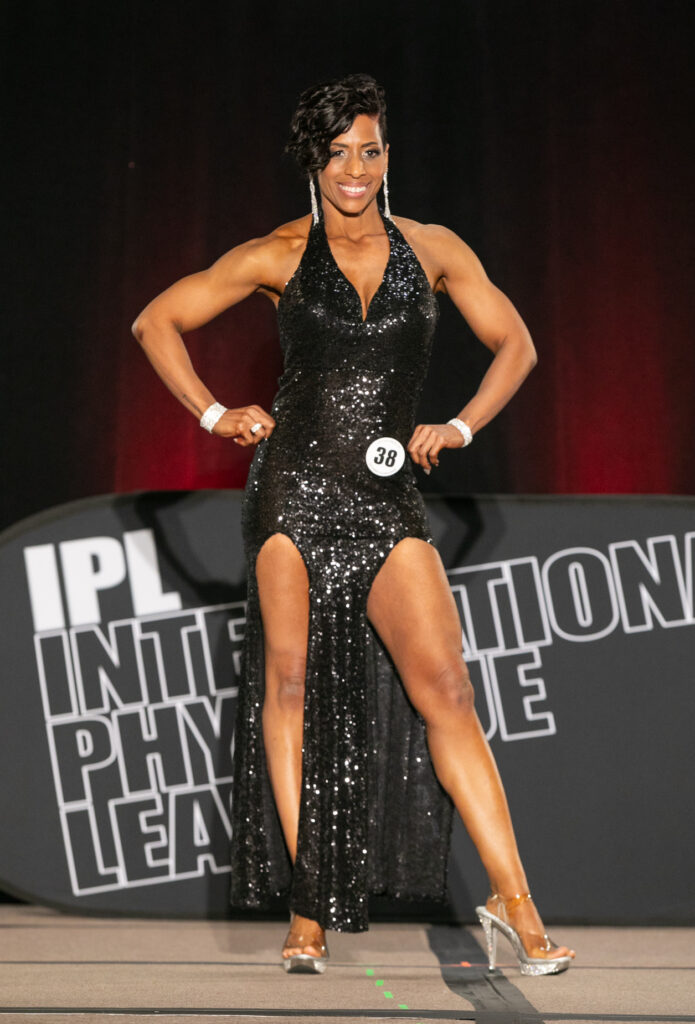 "The Evening Gown division is by far one of my favorites. I'm excited to compete again at the Pro level."
Read More »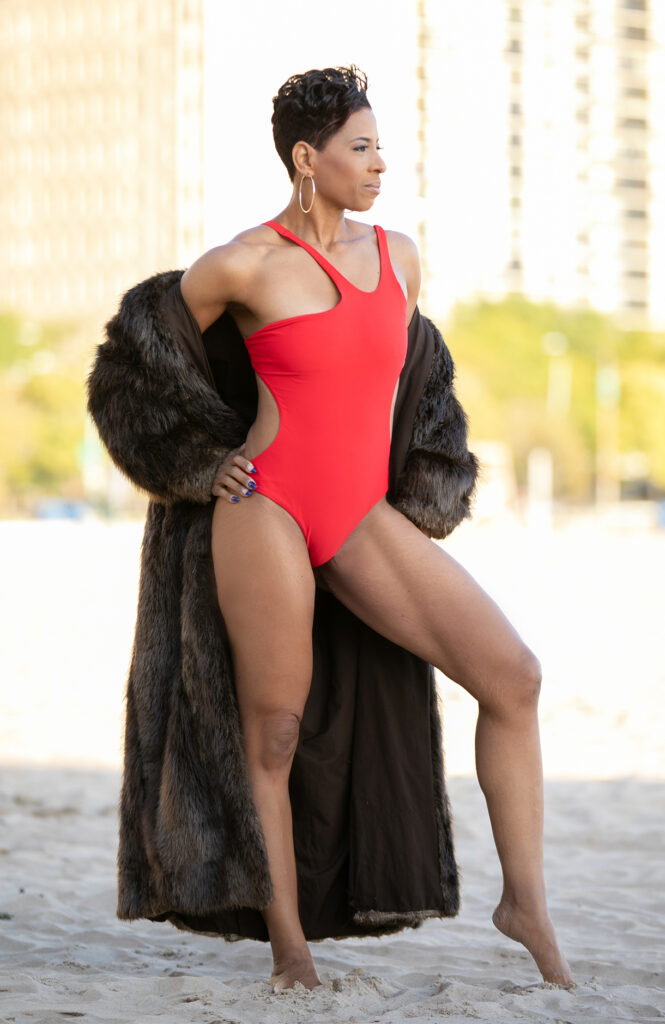 "Everything (good and perceived bad), happens for your greater good. Keep going!"
Read More »