Competitor Spotlight – Rochelle Kelly
"You have to change your attitude to change your altitude."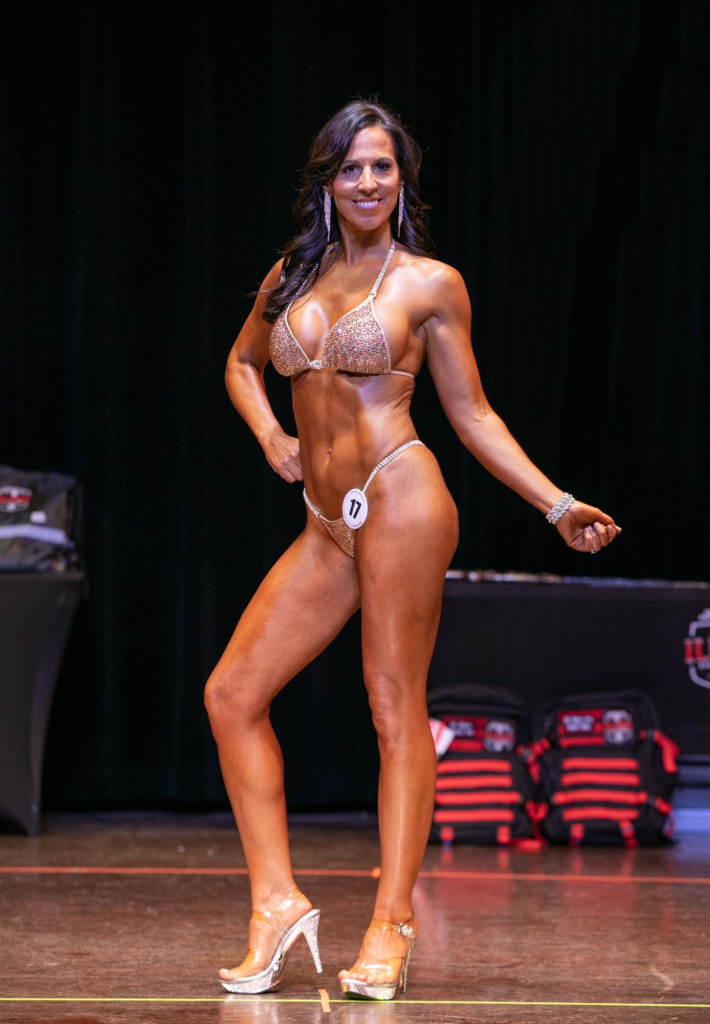 AGE: 49 | HEIGHT: 5'5"
STAGE WEIGHT: 125 lbs.
OFF-SEASON WEIGHT: 149 lbs.
BORN: Allentown, PA.
RESIDE: Perkasie, PA.
MARITAL STATUS: Married.
CHILDREN: Two.
IPL DIVISION(S) & STATUS: Bikini Novice 5th place, Bikini Masters 40+ 5th place, Sport Model Masters 40+ 2nd place, Evening Gown Masters 40+ 3rd place.
NUTRITION
Primary Protein: Chicken.
Primary Carbs: Oatmeal, rice cakes, rice.
Primary Fats: Olive oil, peanut butter, almond butter.
Off-Season Calorie high: 2,300.
Prep Calorie Low: 1,400.
TRAINING
Favorite Exercises: Cardio, running.
Most Impressive Body Part: Arms, shoulders and abs.
Least Impressive Body Part: Buttocks, but I'm working hard on that.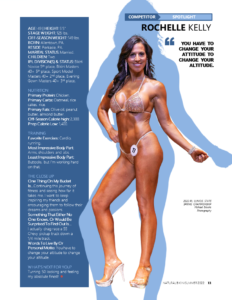 THE CLOSE UP
One Thing On My Bucket Is…Continuing this journey of fitness and seeing how far it takes me. I want to keep inspiring my friends and encouraging them to follow their dreams and passions.
Something That Either No One Knows, Or Would Be Surprised To Find Out Is…
I actually drag race a 55 Chevy pickup truck down a 1/4 mile track.
Words To Live By Or Personal Motto: You have to change your attitude to change your altitude.
WHAT'S NEXT FOR YOU?
Turning 50 looking and feeling my absolute finest!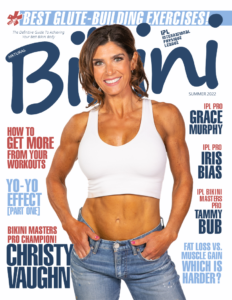 More From Natural Bikini Magazine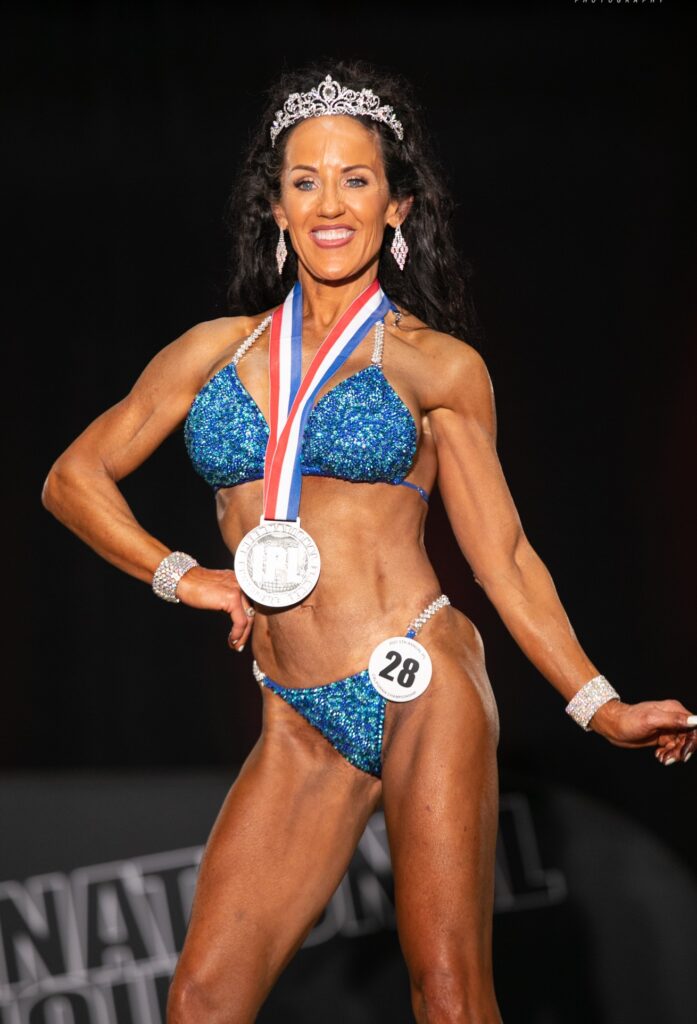 "I was blown away by myself and what I could accomplish. I loved the way I looked."
Read More »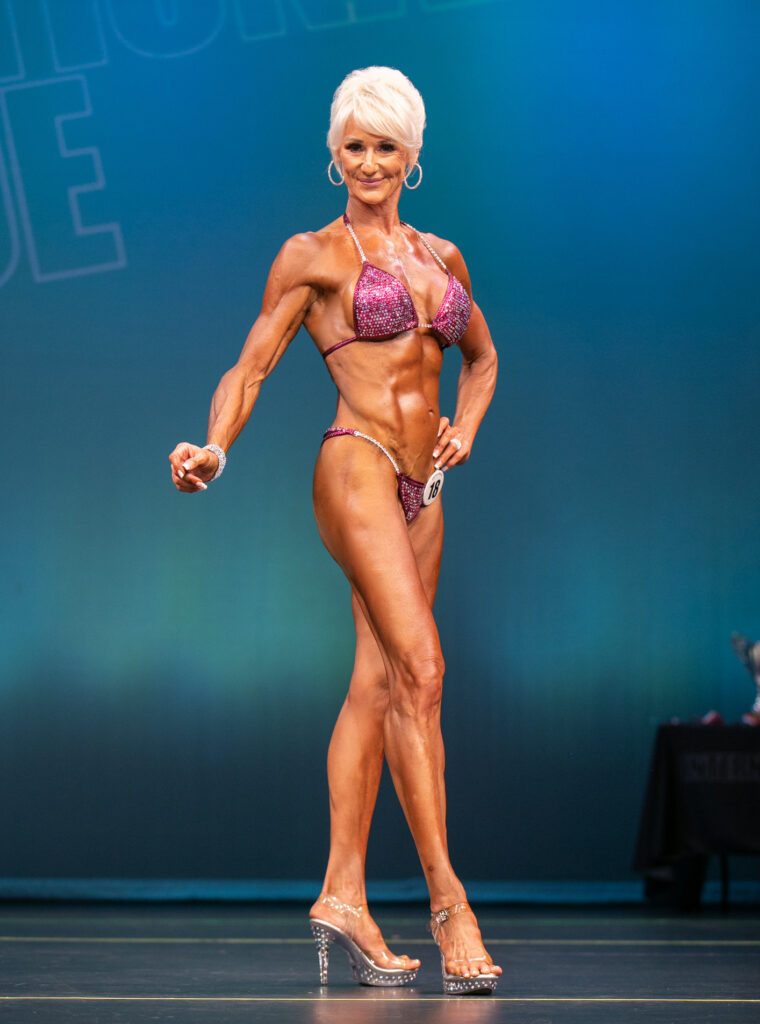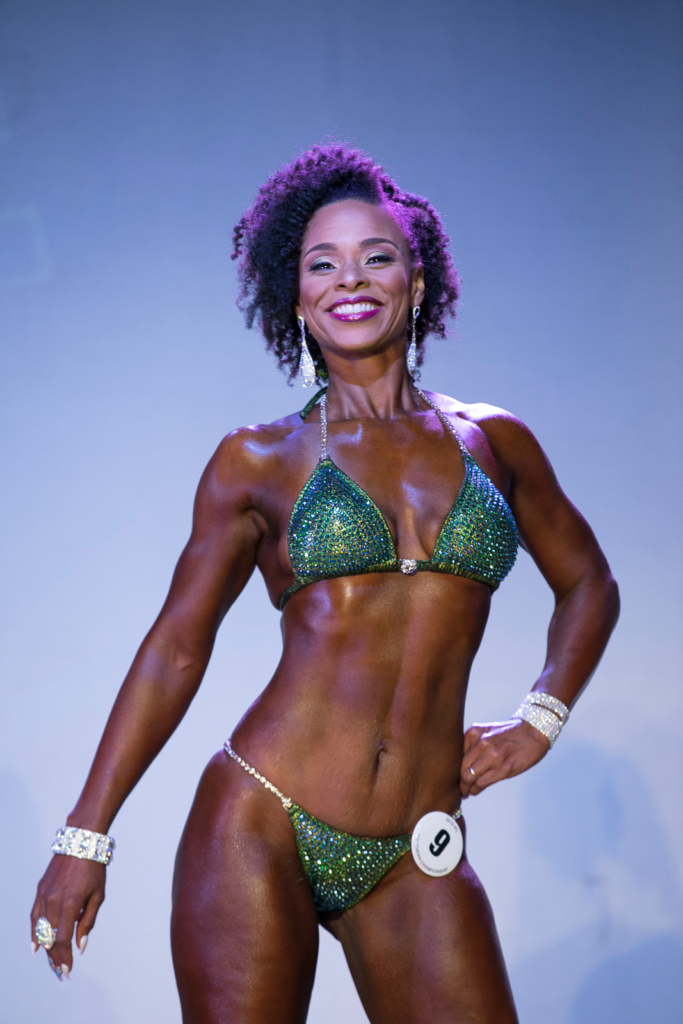 "I was struggling at first weighing 165 lbs. Nearly 30 percent body fat. It took more than a year to change the way I saw myself…"
Read More »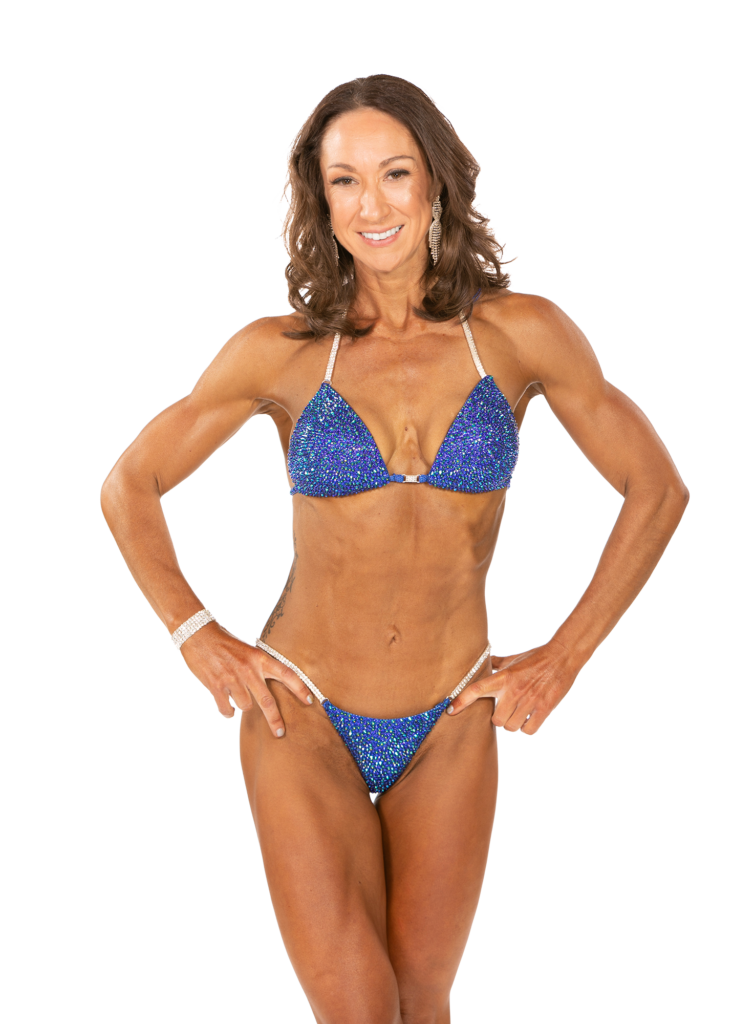 "…discipline and perseverance get you to your destination. However, feeling truly humble and grateful for all you've accomplished is the real prize."
Read More »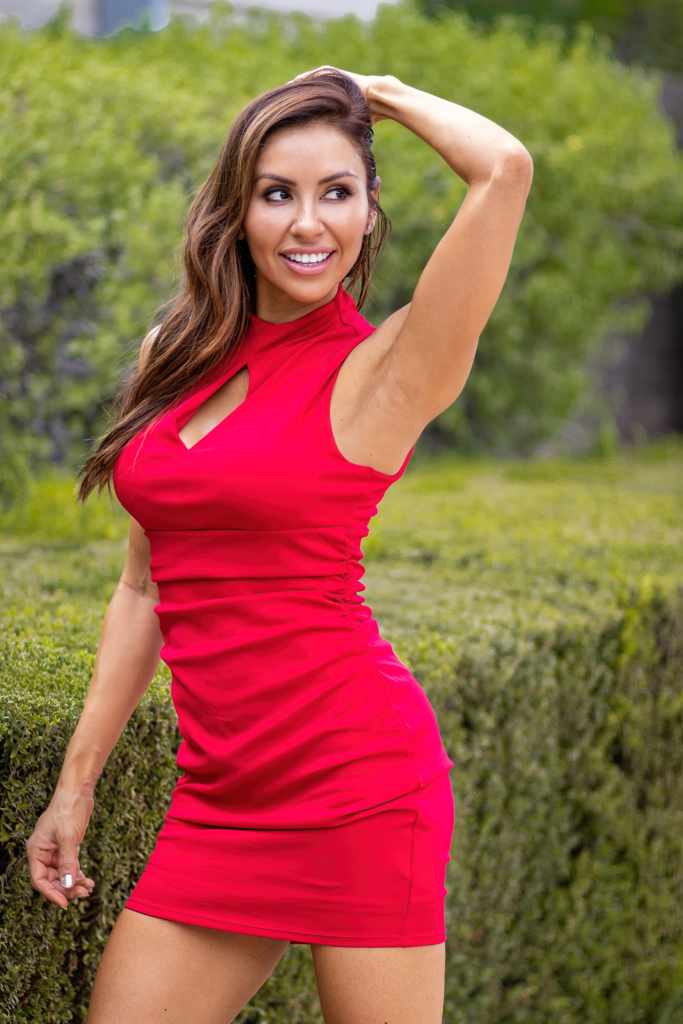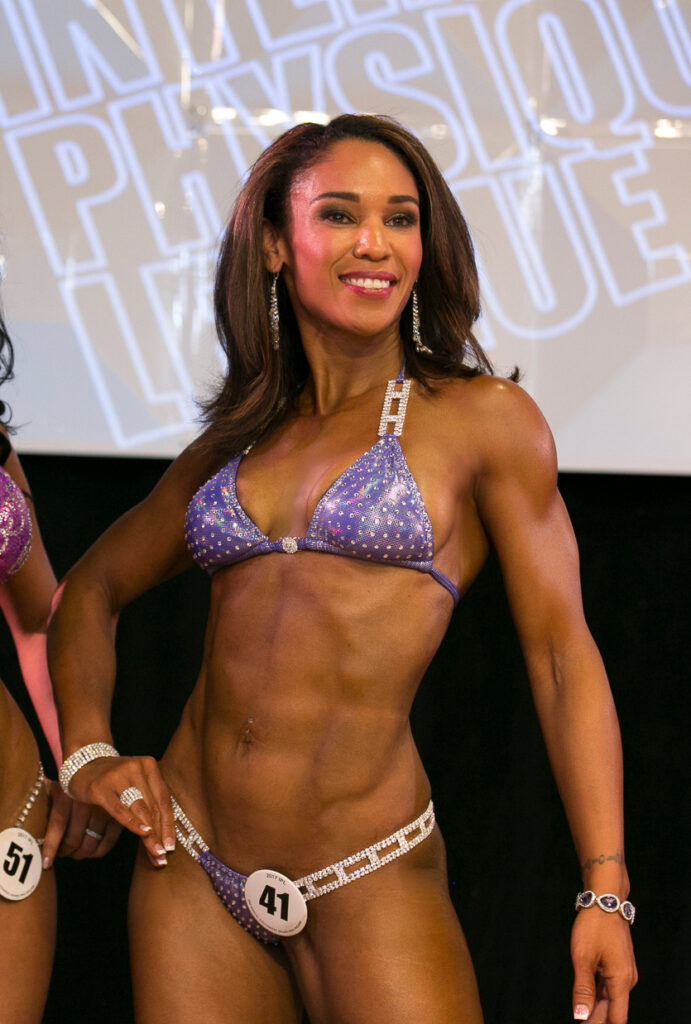 "…I went into the October show like, 'I got this.' It was a whole different kind of confidence."
Read More »