Adonis, Danniel Giraldo: How He Bounced Back From Injury And Returned To Peak Form
"Around September of 2019 I was assaulted on the campus of Miami Dade College…
…I defended myself. In doing so, I completely tore my pec major muscle. I was unable to do proper exercise for six months. Even squatting hurt my chest…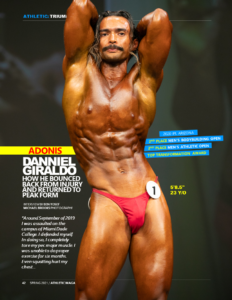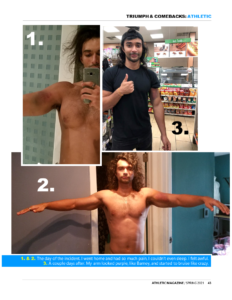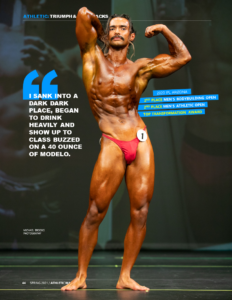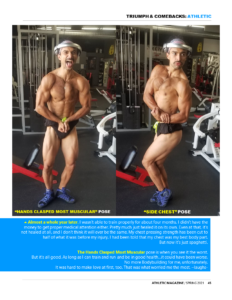 Almost a whole year later. I wasn't able to train properly for about four months. I didn't have the money to get proper medical attention either. Pretty much just healed it on its own. Even at that, it's not healed at all, and I don't think it will ever be the same. My chest pressing strength has been cut to half of what it was before my injury. I had been told that my chest was my best body part. But now it's just spaghetti.
The Hands Clasped Most Muscular pose is when you see it the worst. But it's all good. As long as I can train and run and be in good health…it could have been worse. No more Bodybuilding for me, unfortunately. It was hard to make love at first, too. That was what worried me the most. –laughs-
…I sank into a dark dark place, began to drink heavily and show up to class buzzed on a 40oz of Modelo. I wasn't training hard and lost fifteen pounds of muscle. I looked off, and just felt terrible and sorry for myself.
     Luckily my teacher for musical theatre saved me and told me that I had potential to be great, but I had to stop drinking and focus on my craft. So I slowly strapped on my boots and started getting back in shape.
     Then COVID happened and all the gyms were closed. I basically did not train for three months. I was back at square one. I looked like a normal guy, around 150 pounds. I didn't even look like I lifted.
     Once things opened back up, I came to Arizona to visit my mom and work with my voice teacher. I decided to push myself to get into the best shape I have ever been. Then, with four weeks notice, I signed up for this show. And here I am."
BEN YOSEF: First, I want to say congratulations on your comeback! I can only imagine the challenges you faced. And add to your injury all the other craziness that 2020 brought. So, what happened?
DANNIEL GIRALDO: I tore my pectoralis major muscle entirely, in a street altercation at Miami Dade College.
BEN: That sounds intense! What caused the altercation?
DANNIEL: I believe the guy was on drugs. I only wanted to use the water fountain.
BEN: Were you guys throwing blows?
DANNIEL: He punched me first. I just wrestled him to defend myself. It was more of an assault than anything. I was mostly minding my own business. Just happened to be at the wrong place at the wrong time.
BEN: I am really sorry to hear this. At what point did you realize something was wrong in your pec?
DANNIEL: Immediately. I felt a sharp pain and tear from my left pec.
BEN: Wow, bro. Did that put this fight to an end? Were you just like, "yo, hold up!" Or were you guys still going at it? Also, did you press charges?
DANNIEL: Still going at it. Luckily he gassed out and just stopped. He was a lot bigger than me, but he was not in good shape. If it wasn't for my wrestling juijitsu, who knows what would have happened. He just kind of stopped. And since we were at school, I didn't want to get caught fighting like an idiot.
BEN: Well thank god things weren't worse! What did you do immediately after?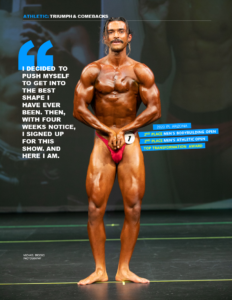 DANNIEL: Went back to class. My teacher ended up reporting it. But the school didn't do anything about it. I spent the whole semester in pain and had to do an opera with a fully torn pectoral muscle. Bartending with a torn pec as well. I couldn't lift things properly without pain and was living off of ibuprofen and whiskey. I showing up buzzed to class all the time and didn't really care about anything. I knew my pec was never going to be same again.
BEN: What pulled you out of this dark time?
DANNIEL: Musical theatre and opera saved my life. I had to get better at singing so I stopped drinking and started to focus.
BEN: When did you get back into the gym? And what was that like?
DANNIEL: Probably three days after. It felt like I was useless. I couldn't do anything. Only leg press and certain back exercises. I wasn't able to exercise normal until mid November. Excluding pressing movements. Even to this day I cannot press heavy or get a good contraction on my chest. I used to do 225 on the incline press for reps and do 275 max on flat bench. Now I can hardly move 165.
BEN: What gave you the desire to step back on stage and what was your prep like? And how were you feeling on the day of the show about everything you had gone through to get there?
DANNIEL: I walked into Deezle Muscle Gym for the first time in four years and got the itch. I wanted to see if I could still do it. Prep was ok. I had only a five week prep. I felt normal, but I know that's my last time on a Bodybuilding stage. I am not doing it again. It's a cool sport, but not for me. I have other important things in my life. I would rather just workout and be in shape. But I don't need to show off to anyone, or get compared to anyone. I don't need that validation. True Bodybuilding is a competition against one's self.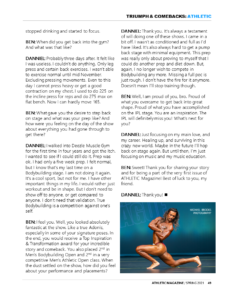 BEN: I feel you. Well, you looked absolutely fantastic at the show. Like a true Adonis, especially in some of your signature poses. In the end, you would receive a Top Inspiration & Transformation award for your incredible story and comeback. You also placed 2nd in Men's Bodybuilding Open and 2nd in a very competitive Men's Athletic Open class. When the dust settled on the show, how did you feel about your performance and placements?
DANNIEL: Thank you. It's always a testament of will doing one of these shows. I came in a bit off. I wasn't as conditioned and full as I'd have liked. It's also always hard to get a pump back stage with minimal equipment. This prep was really only about proving to myself that I could do another prep and diet down. But, again, I no longer wish to compete in Bodybuilding any more. Missing a full pec is just rough. I don't have the fire for it anymore. Doesn't mean I'll stop training though.
BEN: Well, I am proud of you, bro. Proud of what you overcame to get back into great shape. Proud of what you have accomplished on the IPL stage. You are an inspiration. The IPL will definitely miss you! What's next for you?
DANNIEL: Just focusing on my main love, and my career. Healing up, and surviving in this crazy new world. Maybe in the future I'll hop back on stage again. But until then, I'm just focusing on music and my music education.
BEN: Sweet! Thank you for sharing your story and for being a part of the very first issue of ATHLETIC Magazine! Best of luck to you, my friend.
DANNIEL: Thank you!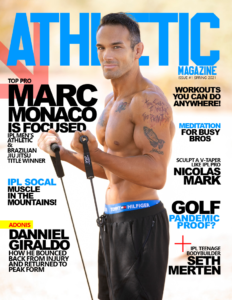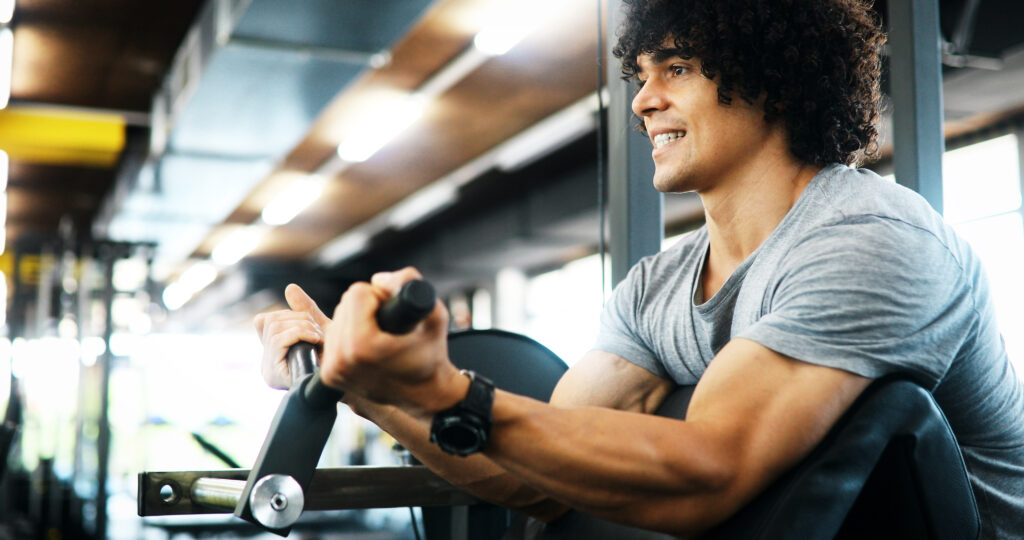 The most important thing to performing any exercise is to make sure you perform the exercise properly, maximizing the benefit to your body by making every single rep count! Here's how:
Read More »
"Around September of 2019 I was assaulted on the campus of Miami Dade College. I completely tore my pec major muscle. I was unable to do proper exercise for six months. Even squatting hurt my chest…"
Read More »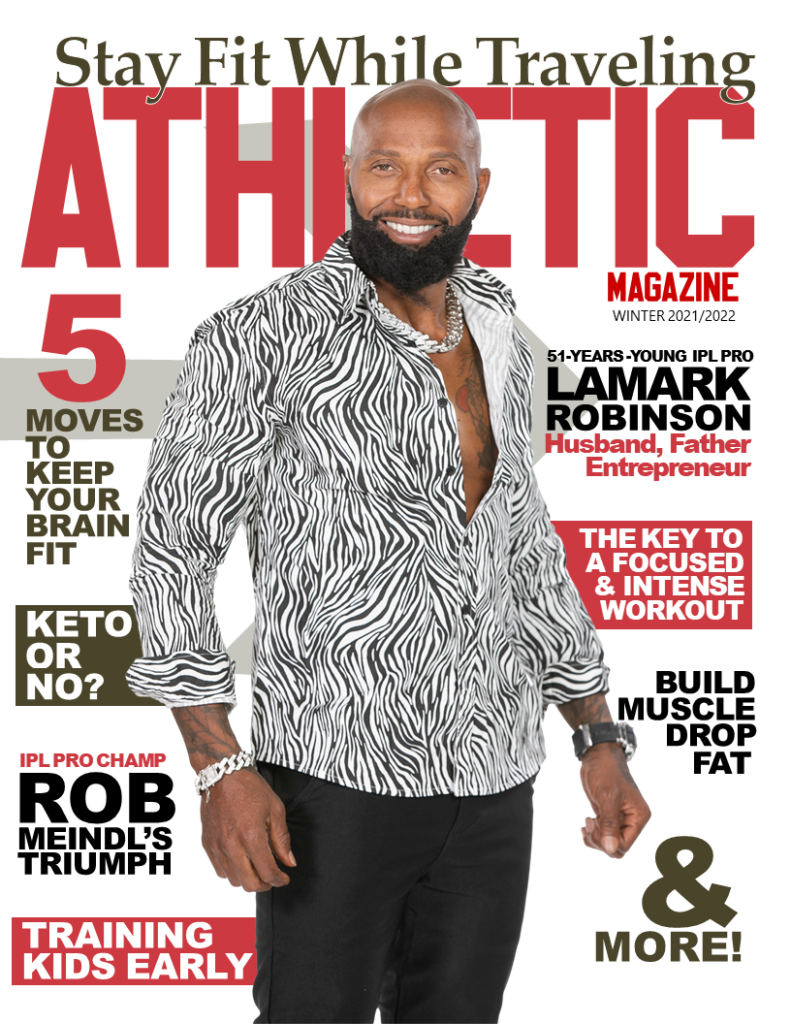 "I've seen my wife and tons of other well deserving IPL Athletes on the covers throughout the years. Now I'm one of them! You can't cheat the grind. At the end of the day, you get out what you put in."
Read More »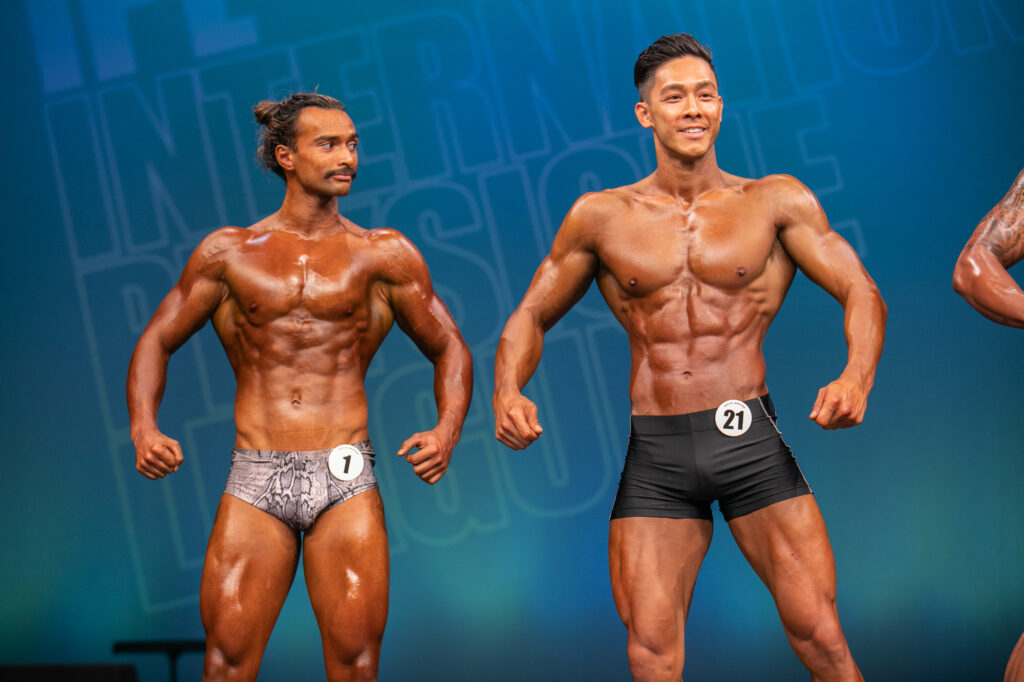 "The Athletic Open lineup was a huge mix of nervousness and excitement!" – RYAN BROWN
Read More »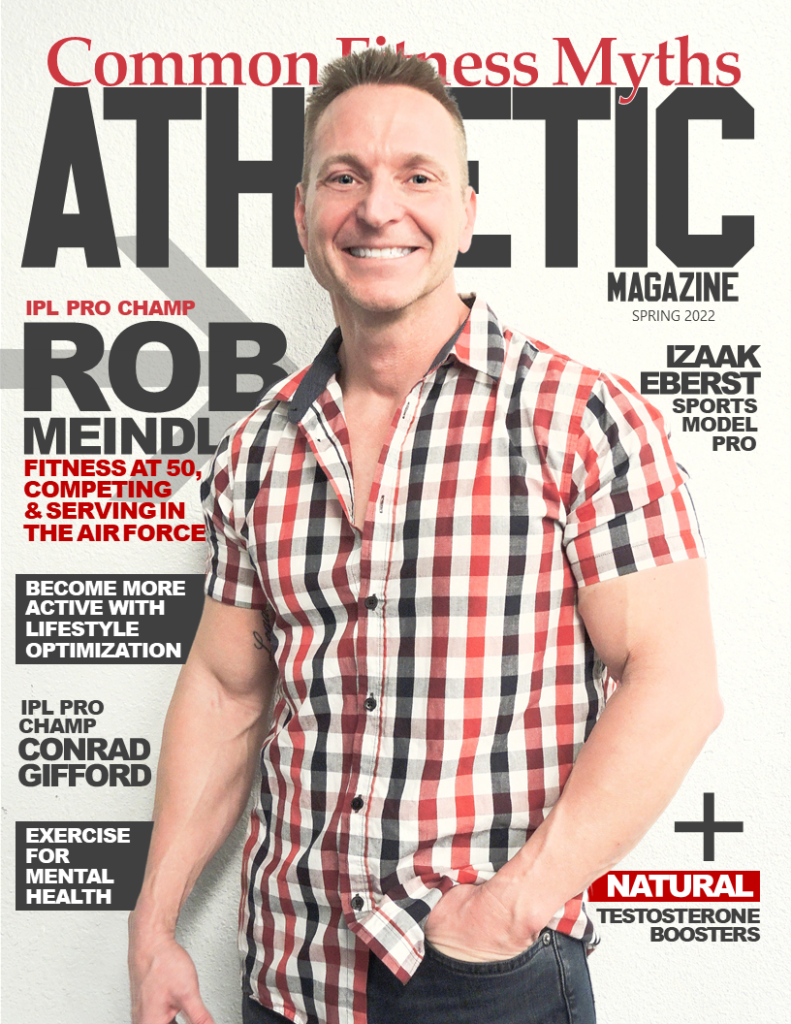 "I am truly honored to be on the cover of ATHLETIC Magazine! I am surprised as well! When I set out to compete, I just wanted to earn a Pro Card. This is all very flattering and humbling. It also inspires me to work even harder!"
Read More »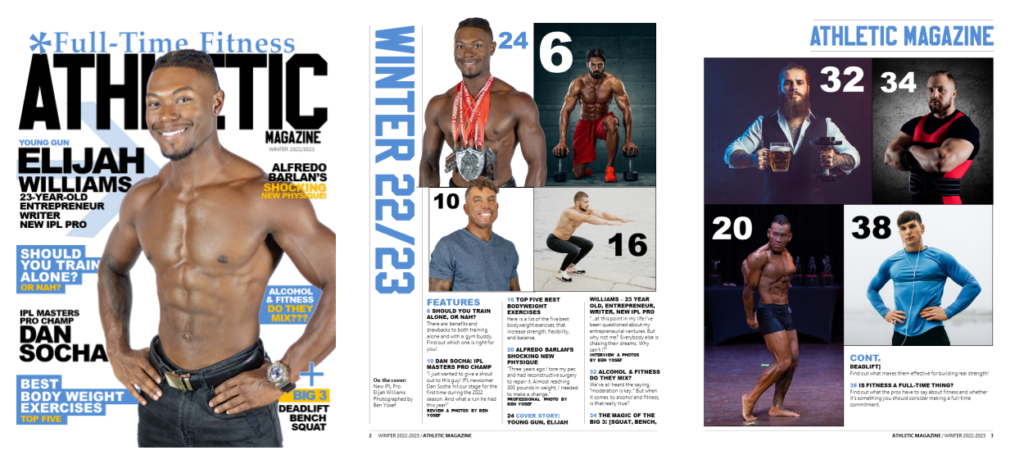 Cover: IPL Bodybuilding, Athletic, Sports Model & Beach Body Pro, Elijah Williams
Read More »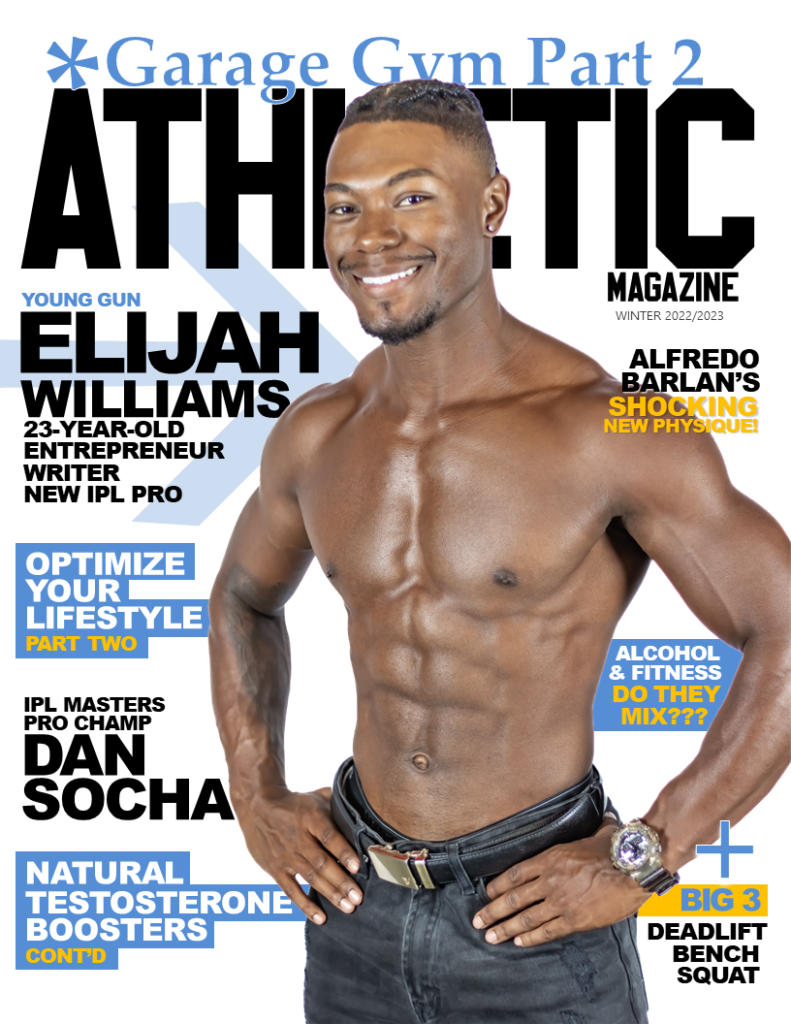 "I feel truly blessed to be on the cover of the ATHLETIC Magazine! I hope being on this magazine cover will motivate and encourage everyone. Even when you may feel like you aren't going anywhere in life, just keep grinding and never give up!"
Read More »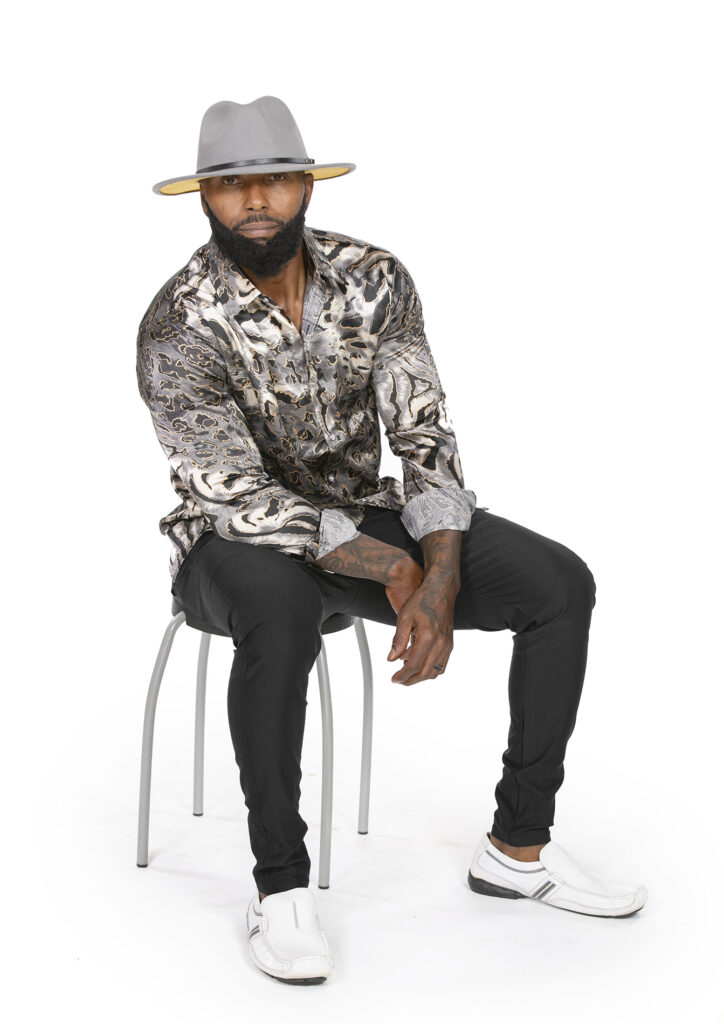 "I finally have balance and I'm going to ride it out until the wheels fall off!"
Read More »
"I believe it was good, but certainly not my best as I am still trying to reach my fullest potential!"
Read More »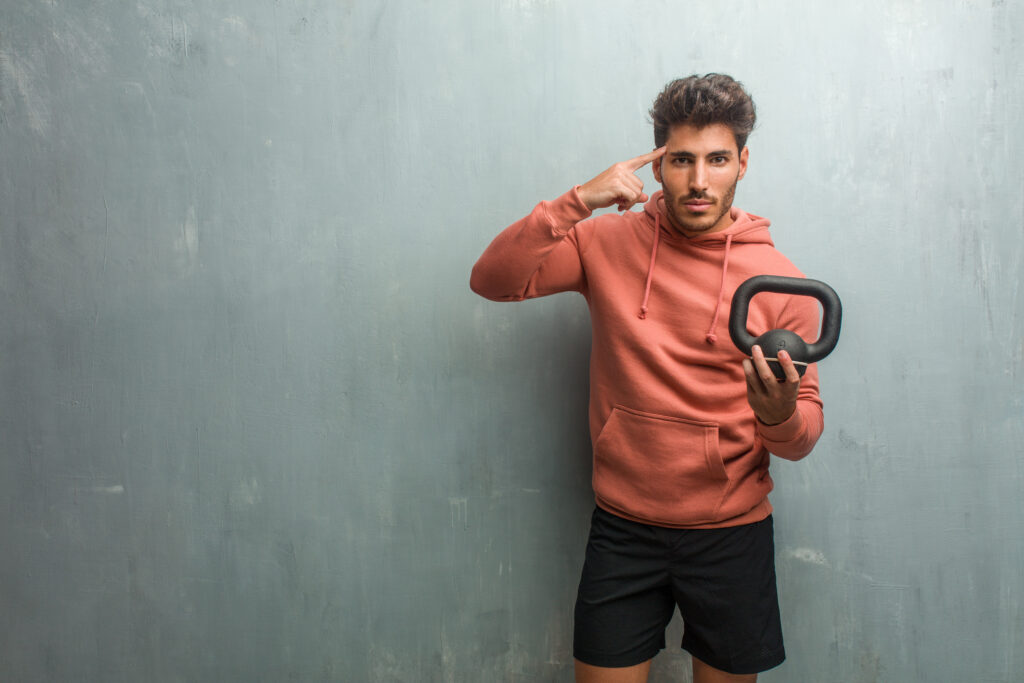 …the following five exercises can help you keep your mind strong and responsive.
Read More »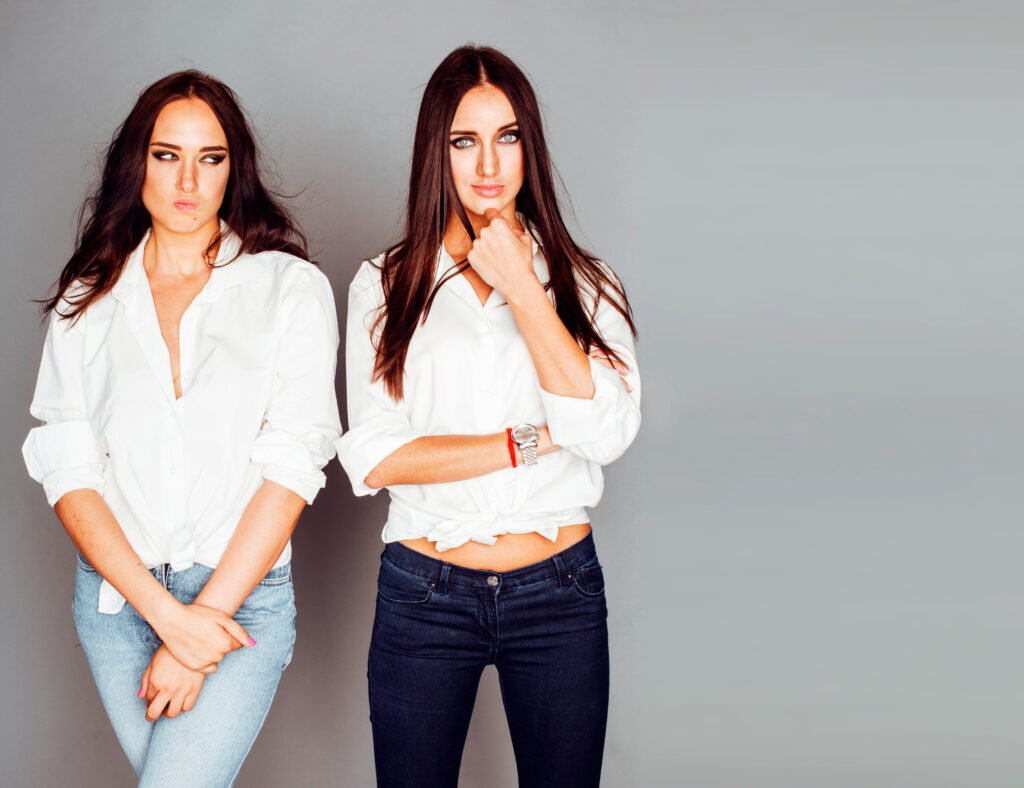 Is low self-esteem getting you down? Yes? Then use these style and confidence tips to empower you.
Read More »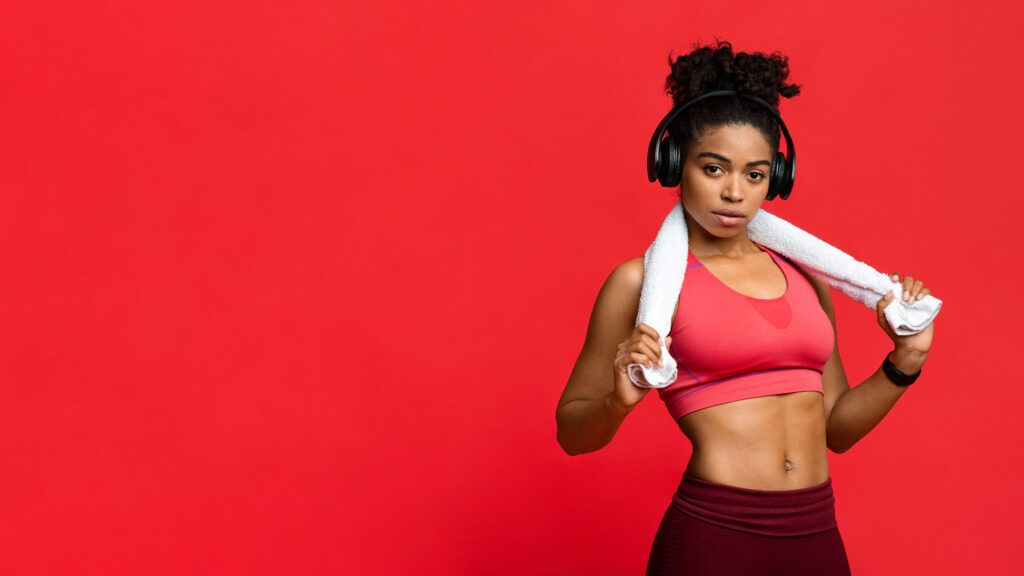 …discover fun new ways to work out that will keep you motivated until you reach your goals.
Read More »