"Keep calm and carry on."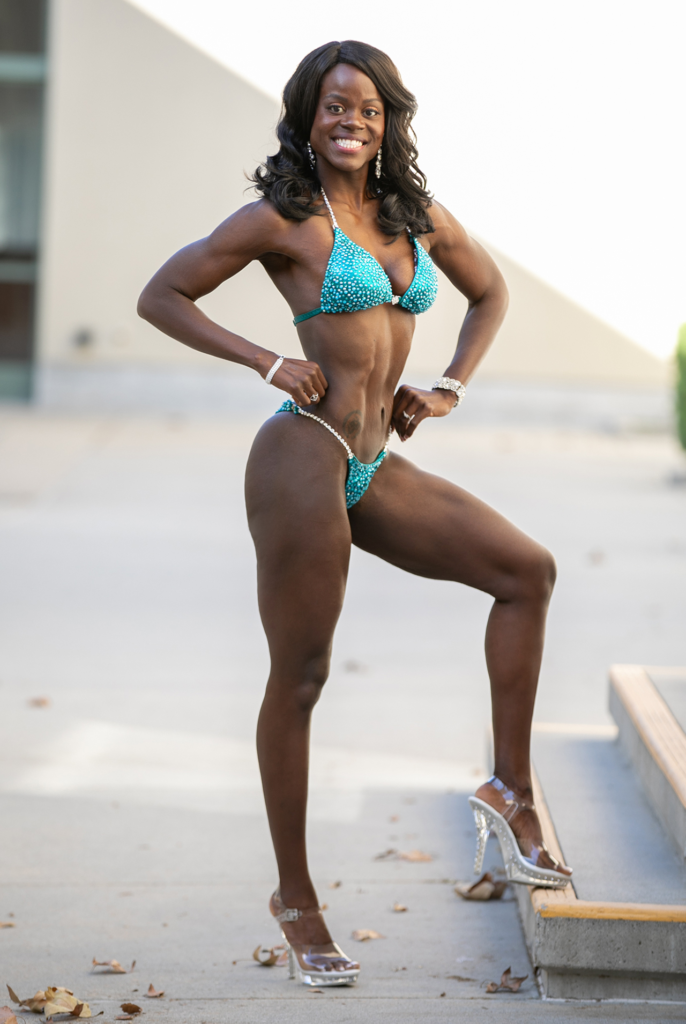 Age: 35
Height: 5'4"
Nickname: Queen Bee
Ethnicity: Afro-Caribbean
Relationship Status: Engaged
Name three music artists you've been listening to lately:
Fleetwood Mac, Machel Montano, Rihanna.
Favorite Books/Magazines:
Mystery, Crime, Motivational.
Favorite Movies:
Red Panda, Smokin Aces.
What is the motto or mantra you try to live your life by?
Keep Calm and Carry On.
What keeps you busy?
Home schooling and Fitness.
What is your view on tattoos?
Love them and have a few!
What three clothing items can't you live without?
Crop tops, leggings, flare denim.
What is your dream job?
Special Education Teacher.
What do you do to stay in shape, or are you just a genetic freak?
I stay in shape by closely tracking my macros and being consistent in the gym.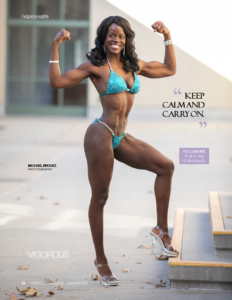 SPEED ROUND:
Favorite Color: Lavender.
Favorite Food: Almonds.
Dream Car: Challenger.
Are you a fast or slow driver? Middle.
Favorite part of your body? Back!
Favorite part of a man's body? Belly. l adore a dad bod.
Bars, clubs, both or none? None.
Favorite beer, cocktail and/or shot: We all know there isn't much room for alcohol in the sport, but shot for sure.
Favorite city/country to party in: Portland, Oregon.
Are you excited about the release of this issue of VIGOROUS with you in it?
Yes! Over the moon!
First thing that comes to mind when you hear…
…"Donald Trump": Celebrity.
…"Winter": Not a fan.
…"Spring": April showers bring May flowers.
…"Marijuana": Herbal remedy.
What's next for you?
Hopefully under Kat Ryan's guidance I'll be hitting the stage in October, possibly in a new division. So be on the lookout!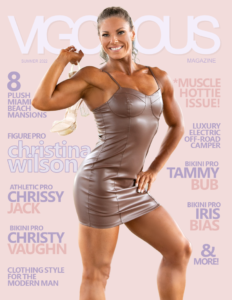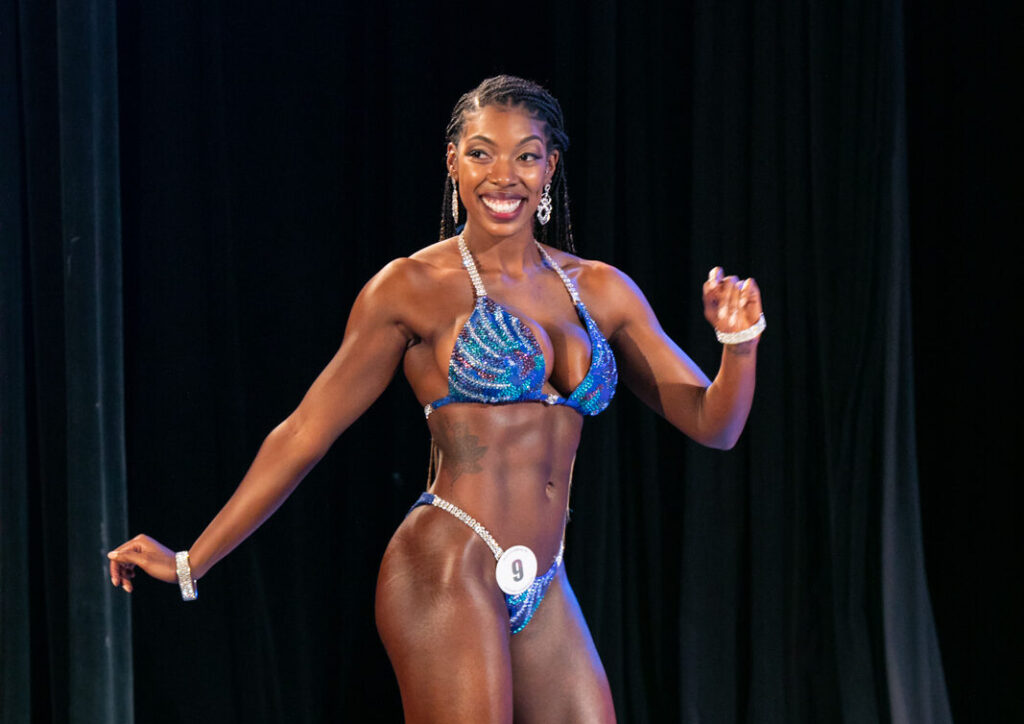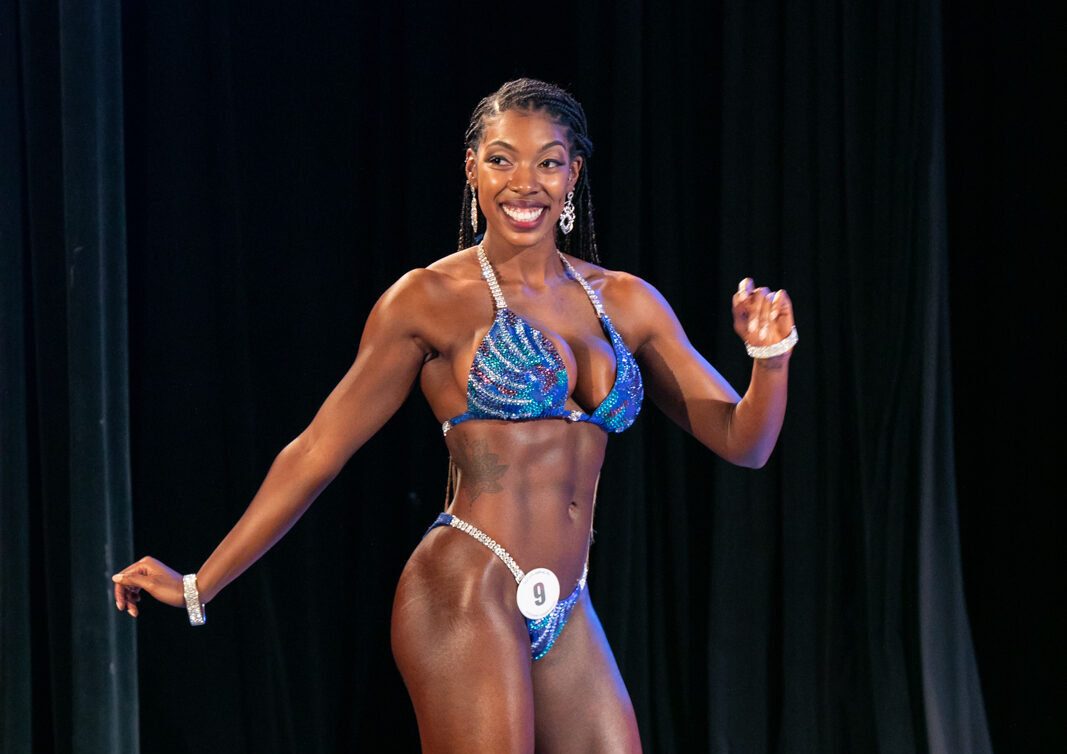 "Prepping for the show taught me a lot of self-discipline. I pushed myself in a way I never thought I could, mentally and physically."
Read More »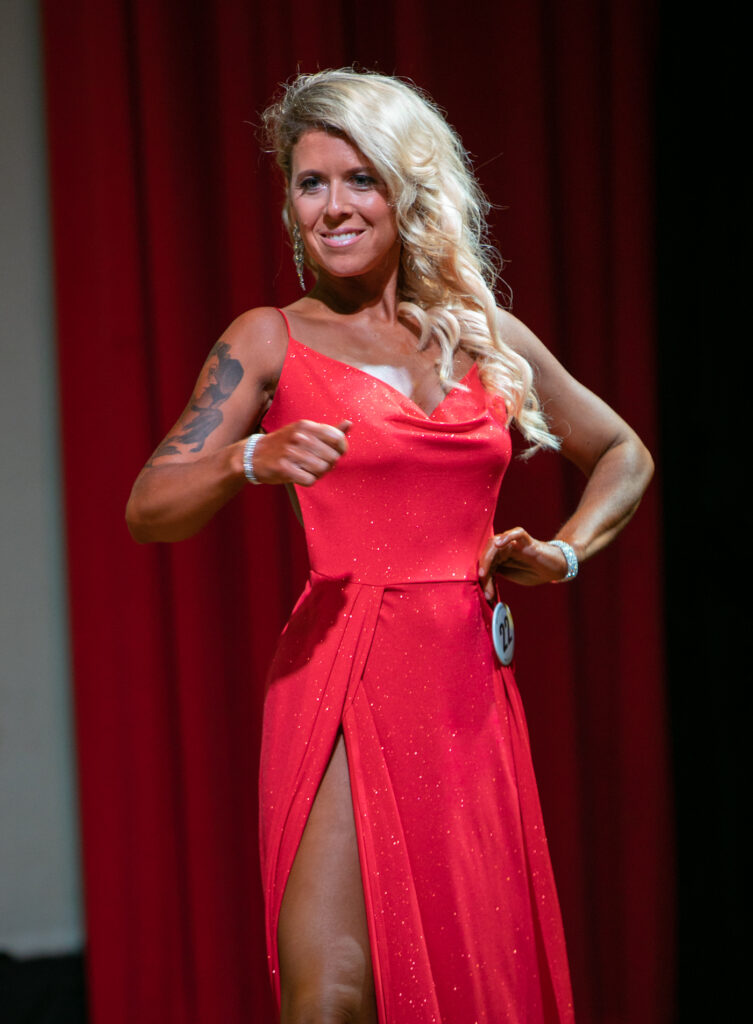 "Getting up there and taking my physique to the stage was/is an experience of a lifetime!"
Read More »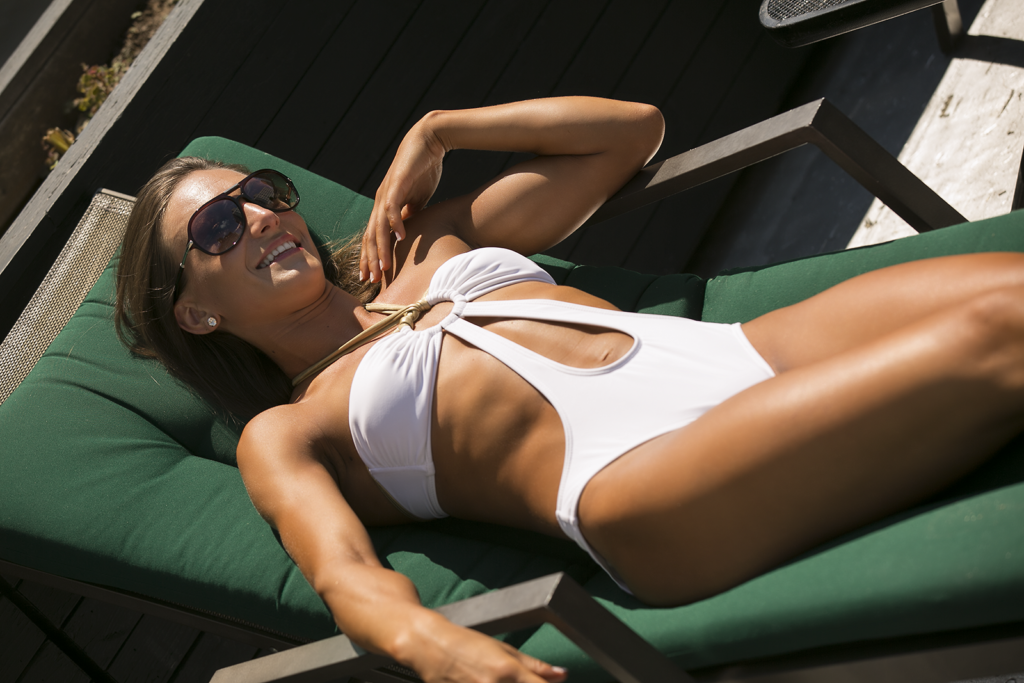 "I'm always setting new goals and striving to make personal progress. So, you'll never see me stop improving."
Read More »
There are so many sights and attractions that it can be difficult to know where to start. So, here are ten places that every visitor to Paris should see before they leave.
Read More »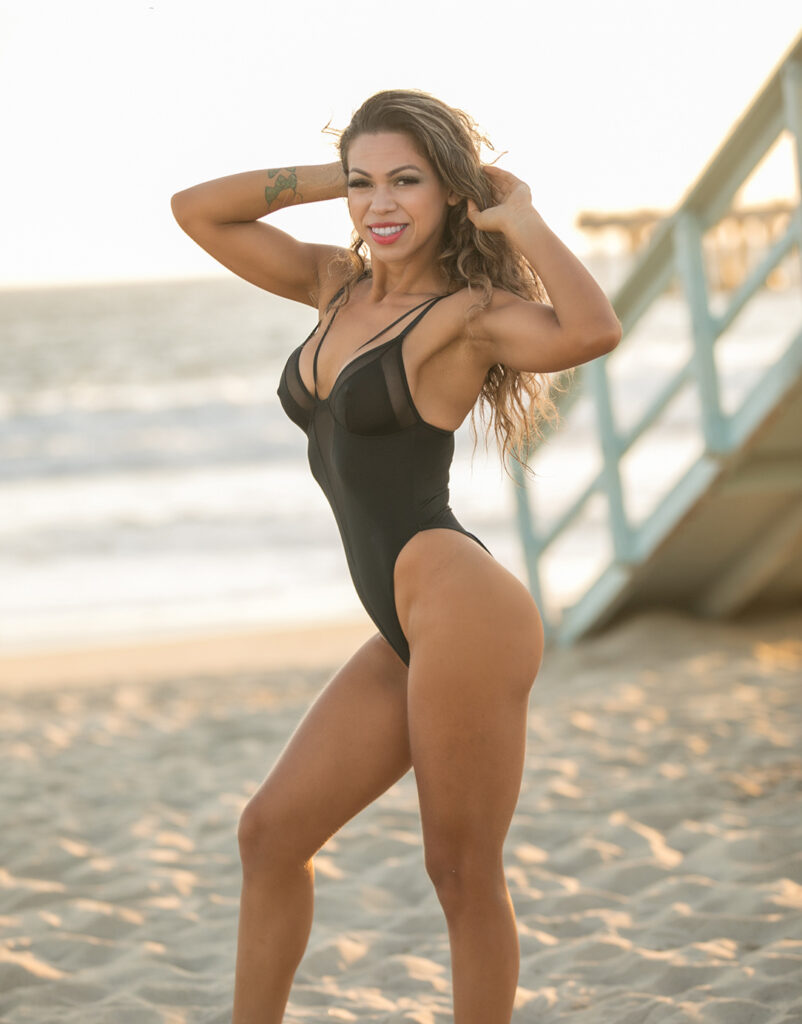 "I'm a very adventurous person, so everything that will give me adrenaline I am in."
Read More »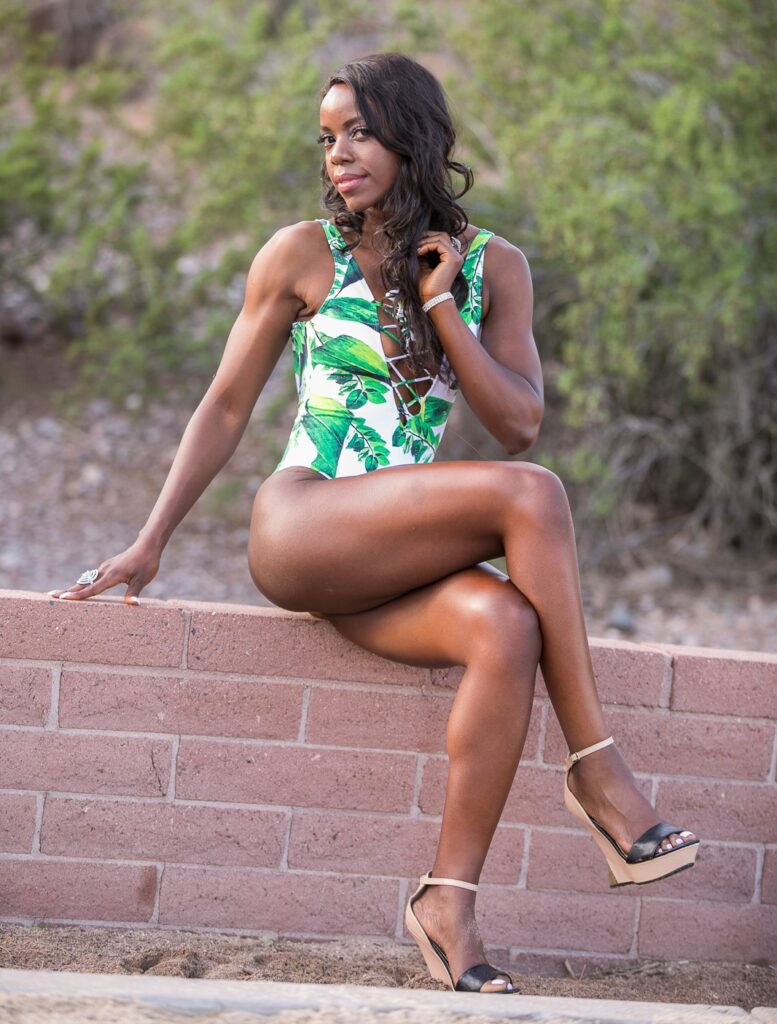 "Free yourself and believe!…Life is meant to be enjoyed…Might as well dream big and go for it, right!?"
Read More »