Kimberly Russaw: New IPL Figure Masters Pro!
"To be able to do something you would only do or think of when you are younger is a good achievement."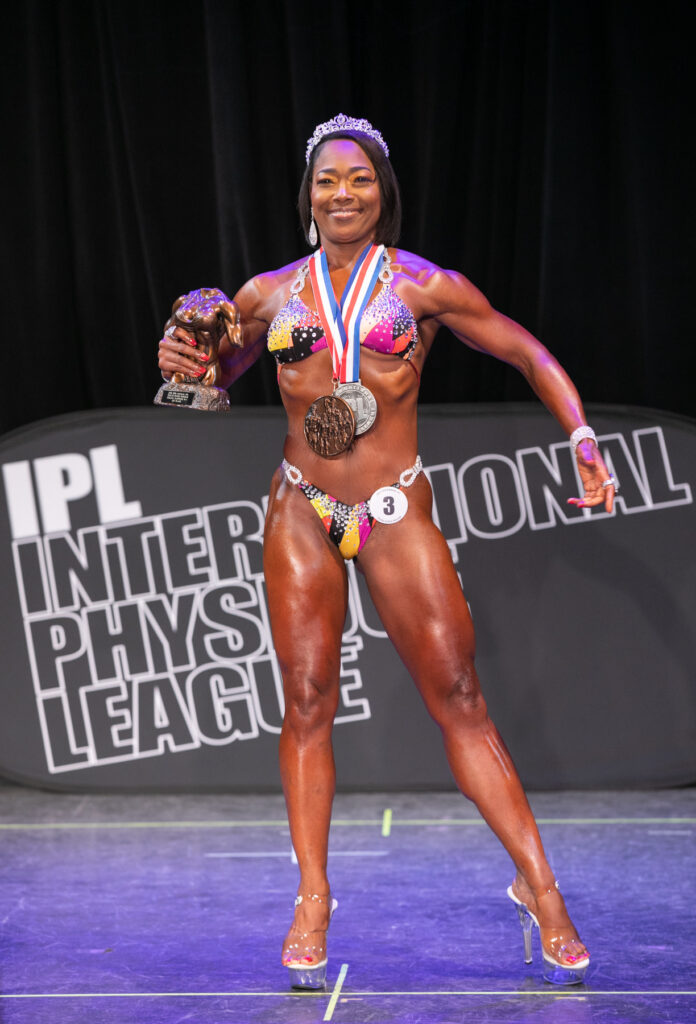 Kimberly Russaw was awesome at the July 2021 5th Annual IPL Texas State Pro/Am in Houston. At this contest Kimberly would earn top honors in both Figure Masters 50+ and 40+…and snag her IPL Masters Pro Card in the process.
     As the IPL Figure division grows it will be exciting to see what's next for this champion. And during this interview we learned that she very well may be in hitting that Open stage in the future! No doubt Kimberly Russaw will be a force to reckon with in whatever class she hits!
BEN YOSEF: Big congrats to you on earning your IPL Figure Masters Pro Card in July! You were awesome!
KIMBERLY RUSSAW: Thank you! I really enjoyed myself.
BEN: I am happy to hear that! What got you into competing? And why the Figure division?
KIMBERLY: My gym friend wanted to compete and wanted someone to do a show with her. So I decided that I would  push myself to stay focused on my workouts and take my body to a different level since that was my goal for getting back into fitness.
     Covid hit and the shows keep canceling, but I stayed focused on competing and getting my body in shape to compete. Two shows later and I am still enjoying it.
     My posing coach keep telling me that I should do Figure. My first show was Athletic and since I had received my Pro Card in that division I wanted to try a new division. So, Figure was what I chose.
BEN: Nice! Do you have a background in sports or athletics?
KIMBERLY: I do. I ran track my 9th grade year here in Houston. When I moved to Dallas I didn't do any sports after that, but always worked out.
BEN: Did you always have the shape you do now or did this take time to build?
KIMBERLY: I was always small with an athletic build. My shape now is smaller in the bottom half of my body (legs and glutes) due to doing these competitions. The loss of body fat that changes the body.
BEN: You hit the IPL stage in July at fifty-years-young. What is it like being a competitive athlete at this stage in life? Do you feel like you did decades ago? How does it compare?
KIMBERLY: It feels good. To be able to do something you would only do or think of when you are younger is a good achievement to check off my bucket list. I do feel like I did decades ago. That's the big advantage of eating good and exercising, also less stress. I'm more focused on what I want when it comes to my health. When you are younger you don't have to work as hard to maintain your goals.
BEN: You mention "bucket list"…does this mean that you are done? Hanging up your heels? I hope not! Assuming that you are not done…do you have any plans to hit the stage with "Open" competitors.
KIMBERLY: Bucket list meaning I'm just getting started. I really would like to see what I can do with this journey while I can. I really would love to take this to another level. I just need to learn more about this sport. I'm enjoying myself and it really keeps me going on a good path. I want to embrace it while I have the opportunity to the fullest.
     When I was in my 20's I wanted to body-build, but was scared I would start looking like a man. I never knew anything about this sport and I'm still learning. Open competitors, what does that mean? Hanging up my heels? No, I'm trying on a new pair. –smiles-
BEN: Love your perspective on all of this! The Open is where there is no age requirement. Whereas you competed in Masters 50+ and 40+…Open has all ages. Do you see yourself ever competing at that level? Also, where do you see yourself in the sport in the next five years?
KIMBERLY: I like that. Never thought  of competing in Open. Sounds like a new challenge. Five years from now I pray I am still alive. The way this world is now! Crazy gun laws, Covid, natural disasters. I pray I'm still competing and helping others with their fitness and health.
BEN: Yes! Open for sure! And I have a feeling that you will definitely be alive…and thriving…in the next five years! What tips for longevity, in life and in competition, can you offer to competitors out there…whether Masters ages or younger?
KIMBERLY: For longevity in life, relax and smell the roses. You have to make what you do a lifestyle, not a chore. Have fun and enjoy the sport and the people you are around.
BEN: Love it! When will we see you back on the IPL stage?
KIMBERLY: It will be next year. I need to improve myself for the Pro stage and be ready for what's to come.
BEN: Awesome! Well, I look forward to seeing you back up there! Thank you for taking the time to be a part of this Natural GAINZ issue. Any final thoughts?
KIMBERLY: To only image you had a desire to do something in your lifetime and it came true. 50-years-young and competing has become a lifestyle of enjoyment in the fitness world. I can't wait to see what else life has in store for me.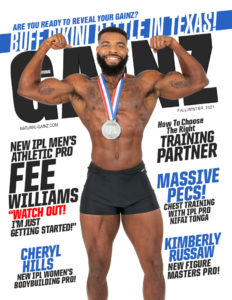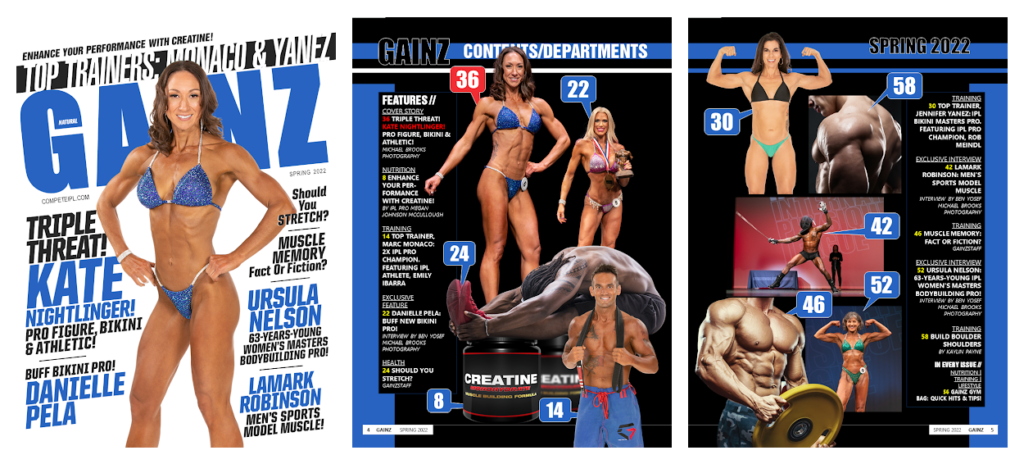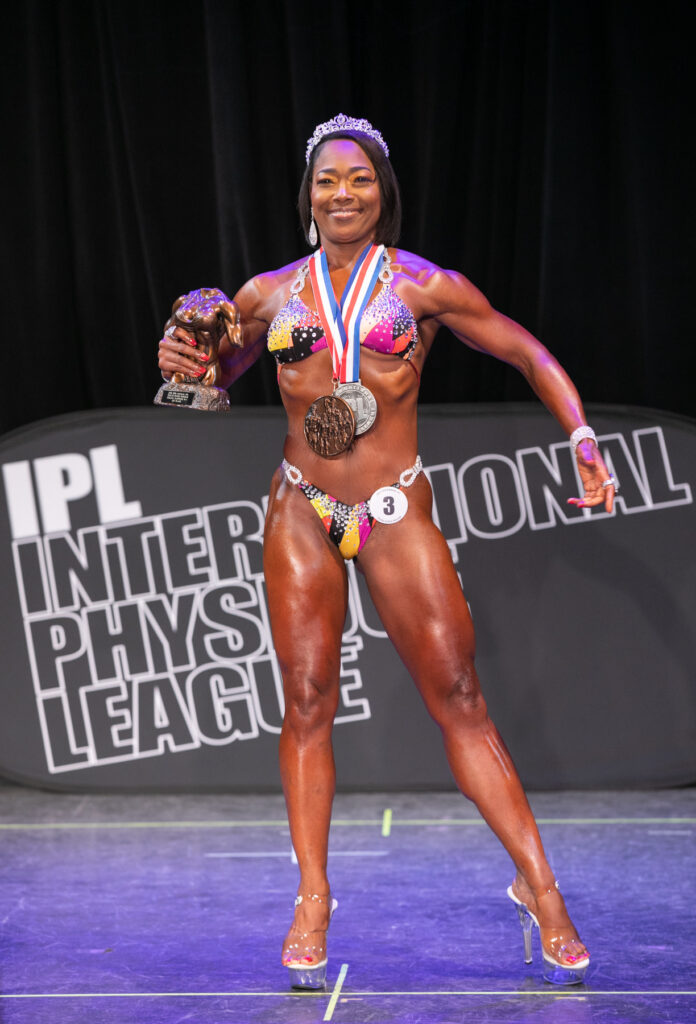 "To be able to do something you would only do or think of when you are younger is a good achievement."
Read More »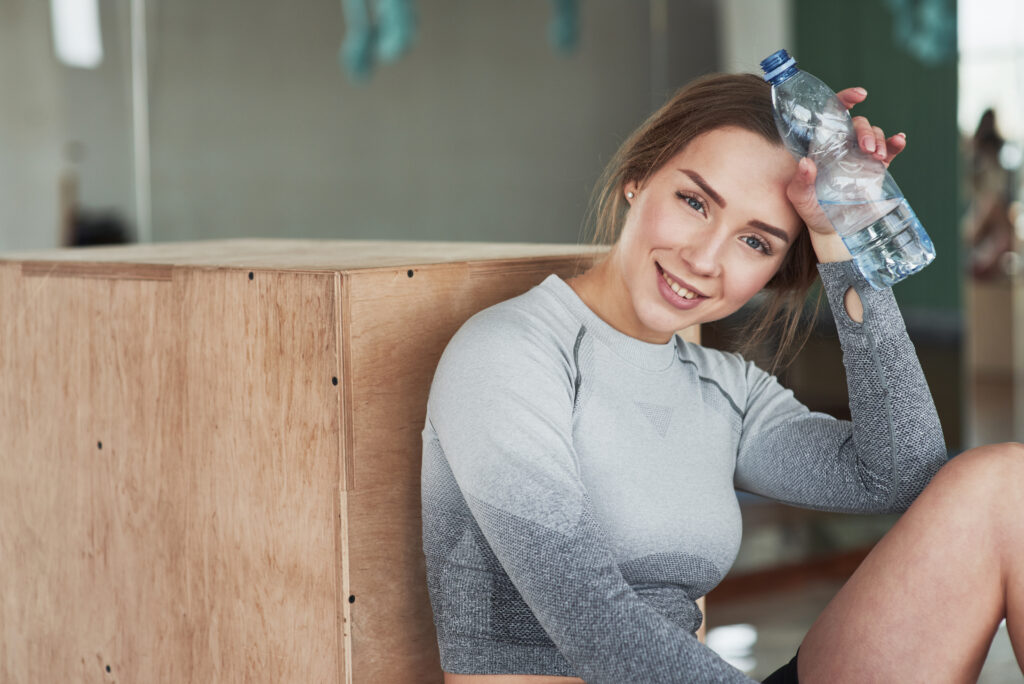 If you're not sold on taking a day off from the gym, read on to discover what benefits it can provide…
Read More »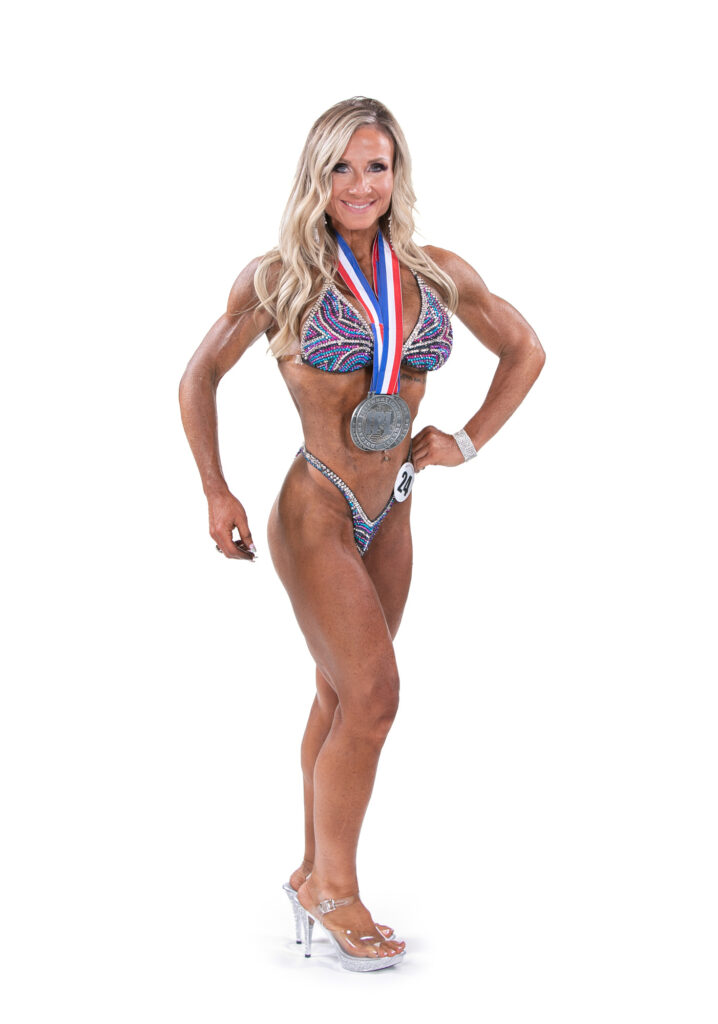 "I had a lot of growth and change, both physically and mentally. But I know I can do better. There is always room for improvement."
Read More »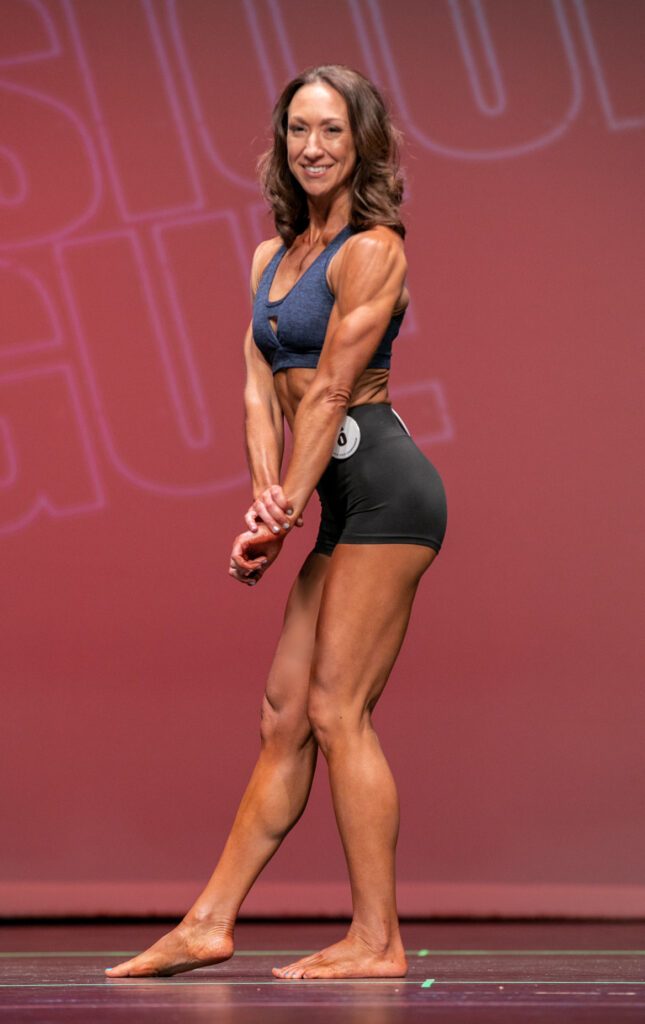 "I like a leaner look through-out the year. Yes, I am in shape year-round!"
Read More »