Eight Exercise Rules To Burn Fat Faster
…eight rules that you need to keep in mind if you're serious about melting your fat away.
If your goal with your exercise routines is to burn calories and get rid of body fat, you need to know something about how calories are actually burned. What follows are eight rules that you need to keep in mind if you're serious about melting your fat away.
#1 YOU NEED TO GET INTENSE EXERCISE
Many people believe that steady, low-intensity exercise such as walking is a better way to burn fat, than high-intensity exercise such as running. This isn't true, however. The more intense your exercise routine, the more fat you burn. If you want to get rid of fat tissue, it is always better to run than to walk. 
#2 CHOOSE YOUR WORKOUTS WITH CARE
There is no one kind of activity that's the ultimate exercise form to help burn calories. How much energy you burn depends not just on what you do, but also how effortful it is, how much practice you have at it, the length of time for which you do it, and how often you do it. It can make all the difference to choose activities that you enjoy, that you can do day in and day out.
#3 WORK OUT LARGE MUSCLE GROUPS TO BURN CALORIES FASTER
Moves that stress the largest muscle groups in your body – on the thighs, the back, the abdomen, the bottom and so on – use up the greatest amount of energy. This means that when you're at the gym, working out at the rowing machine is far more likely to help you burn fat than a machine that only works your arms.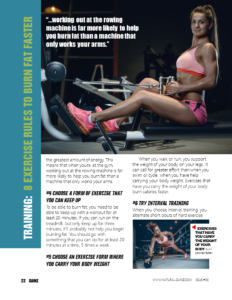 #4 CHOOSE A FORM OF EXERCISE THAT YOU CAN KEEP UP
To be able to burn fat, you need to be able to keep up with a workout for at least 20 minutes. If you can run on the treadmill, but only keep up for three minutes, it'll probably not help you begin burning fat. You should go with something that you can do for at least 20 minutes at a time, 5 times a week.
#5 CHOOSE AN EXERCISE FORM WHERE YOU CARRY YOUR BODY WEIGHT
     When you walk or run, you support the weight of your body on your legs. It can call for greater effort than when you swim or cycle, when you have help carrying your body weight. Exercises that have you carry the weight of your body burn calories faster.
#6 TRY INTERVAL TRAINING
When you choose interval training, you alternate short bouts of hard exercise with short periods of recovery. Interval training is an effective way of building aerobic fitness in a time-efficient manner. To make the best use of an interval training session, you need to make sure that the workout takes you outside of your comfort zone, and that you can catch up with some rest during the recovery periods. You need to give equal periods of time to working out and resting.
#7 KEEP PUSHING YOURSELF HARDER
As your body becomes fitter as you work out, you will need to expend less and less energy to perform a standard workout. It's important to expend energy at a steady level, however. To do this, you will need to intensify your exercise routine with time. If you neglect to push yourself harder, you won't burn much fat as you become more physically fit.
#8 KEEP MOVING
Researchers have found that leaner people tend to move for greater periods of time during the day, than people who are heavier. From swinging their legs when they sit to walking about when they are up, they are simply more active. Non-exercise activity thermogenesis, as such energy expenditure is called, is able to help burn as many as 350 additional calories a day. It can help to move as much as possible.
     Burning calories and fat is more about effecting a change of lifestyle. You need to learn the rules of calorie burning exercise, and make them part of your life.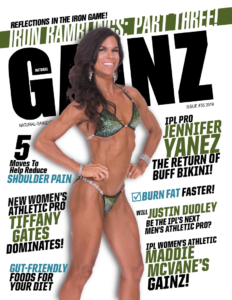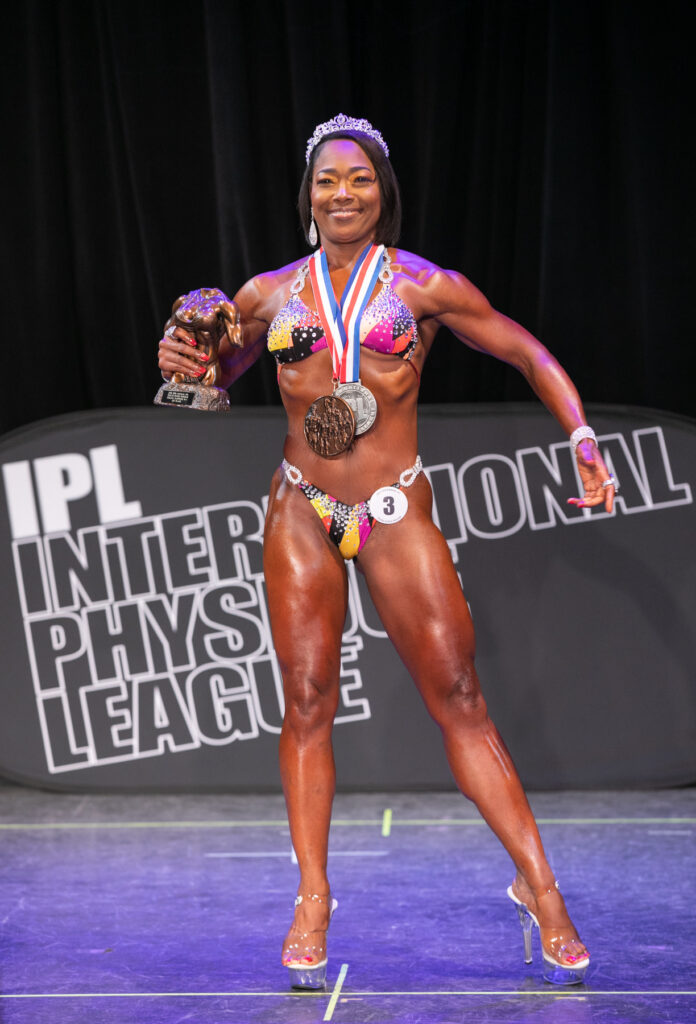 "To be able to do something you would only do or think of when you are younger is a good achievement."
Read More »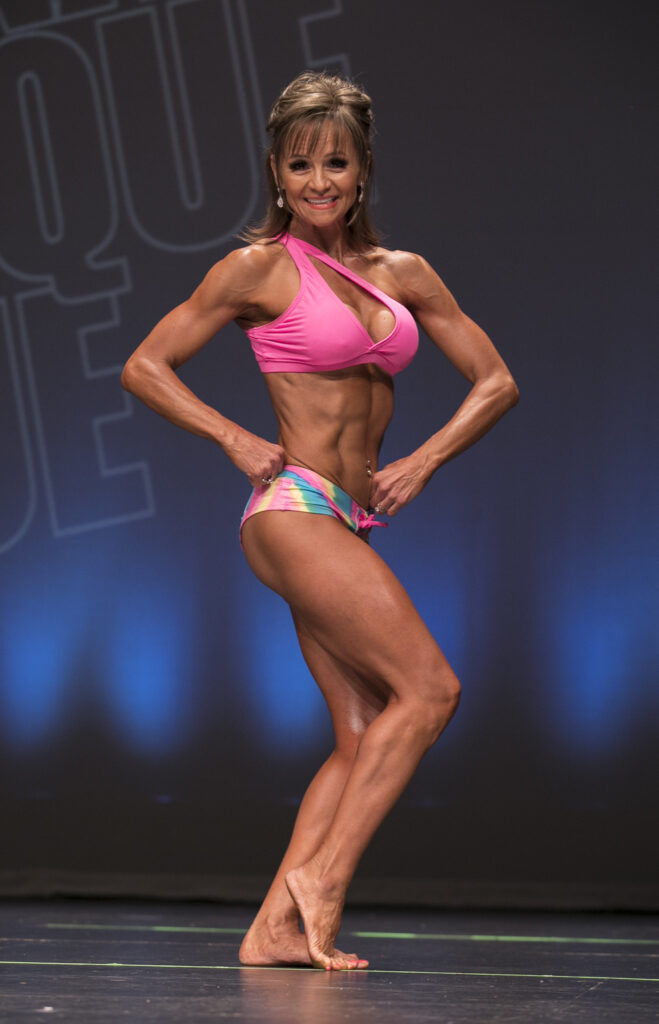 "It was completely emotional. I was surprised, thrilled and overwhelmed all at once."
Read More »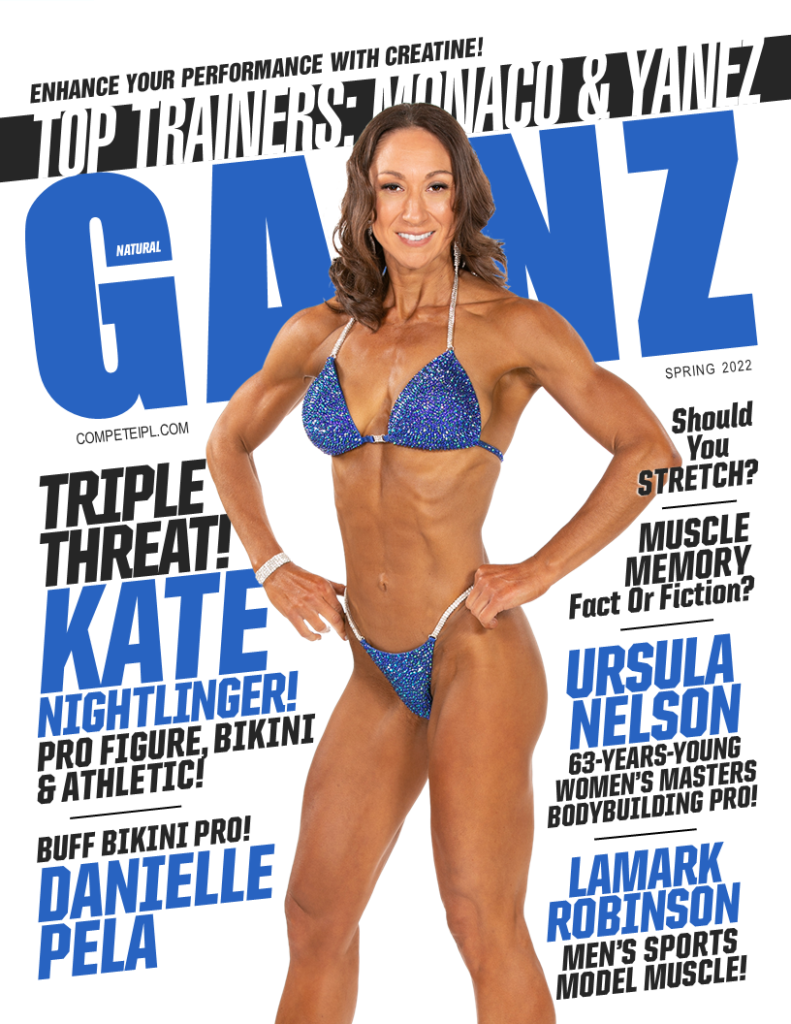 "I lift because it is empowering to get stronger and see your body transform over time. I never dreamed I'd be a cover girl!"
Read More »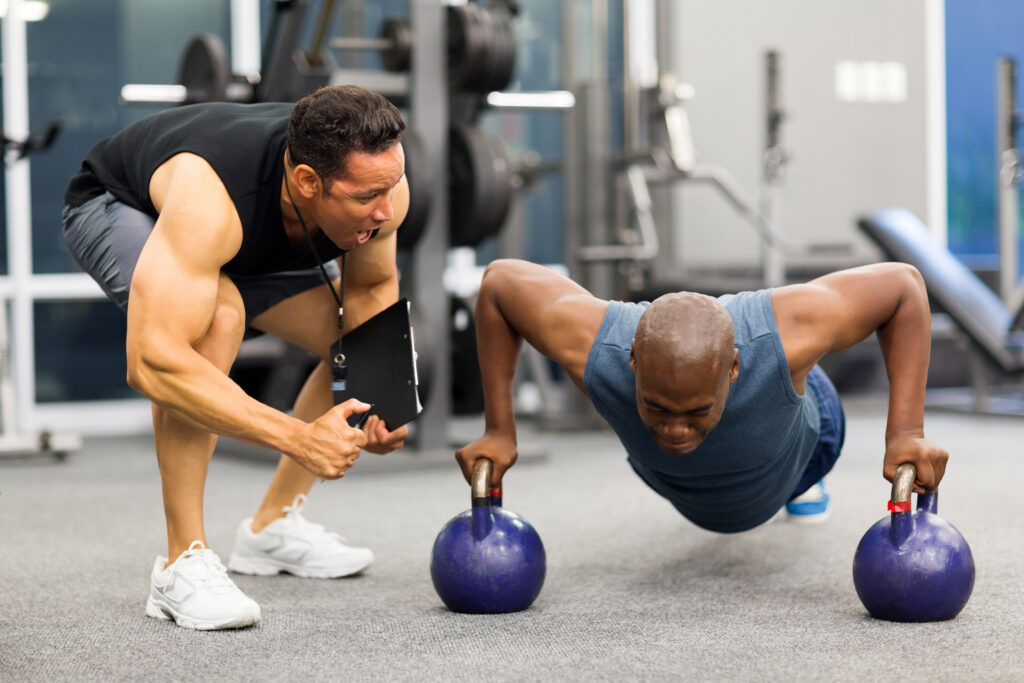 Hiring a personal coach comes with a lot of benefits, and the truth is, you should definitely consider hiring one!
Read More »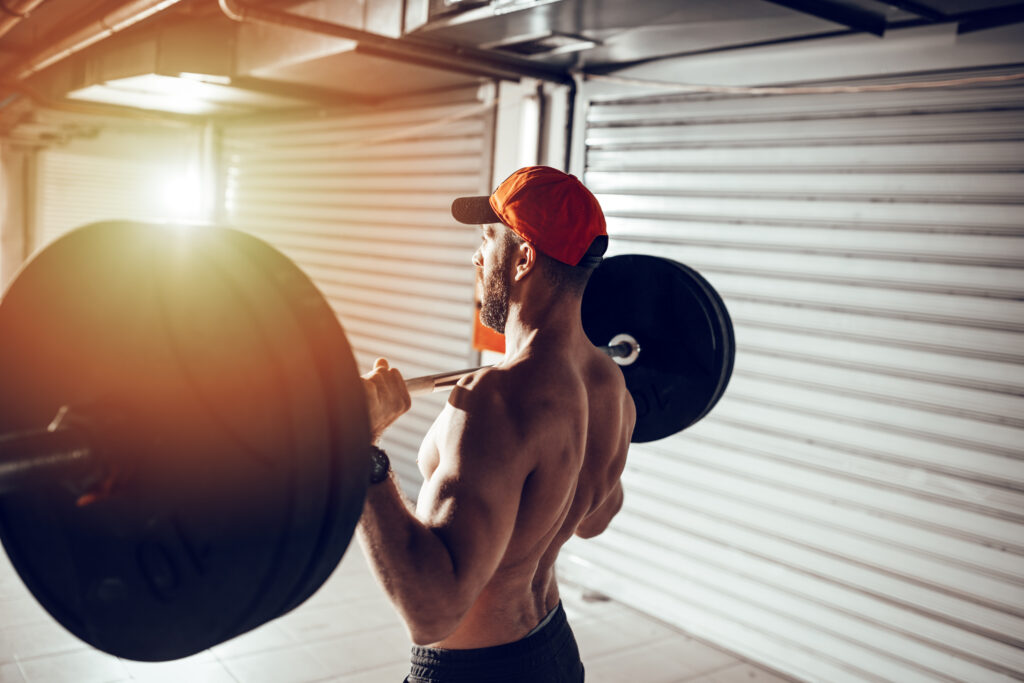 In this two-part article series we'll cover everything you need to know about home gyms. Pros, cons and what equipment you need.
Read More »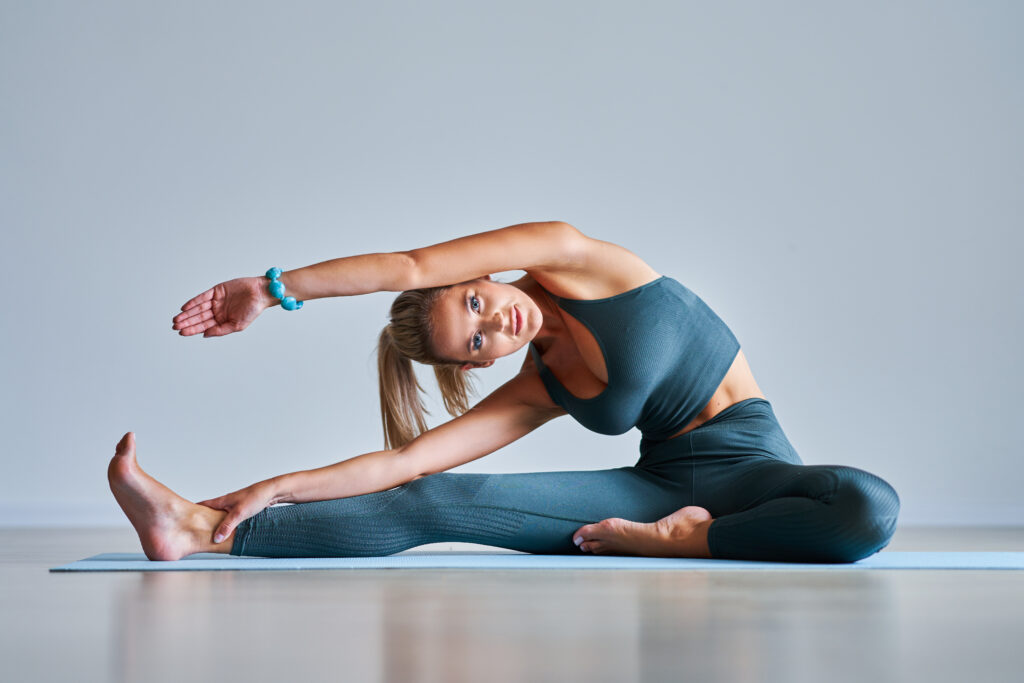 Yoga is simultaneously a form of exercise, a way to stretch and increase flexibility, and an excellent means of relaxation.
Read More »