"I am proud of me. My goal was to come back with a physique that made the judges' eyes pop."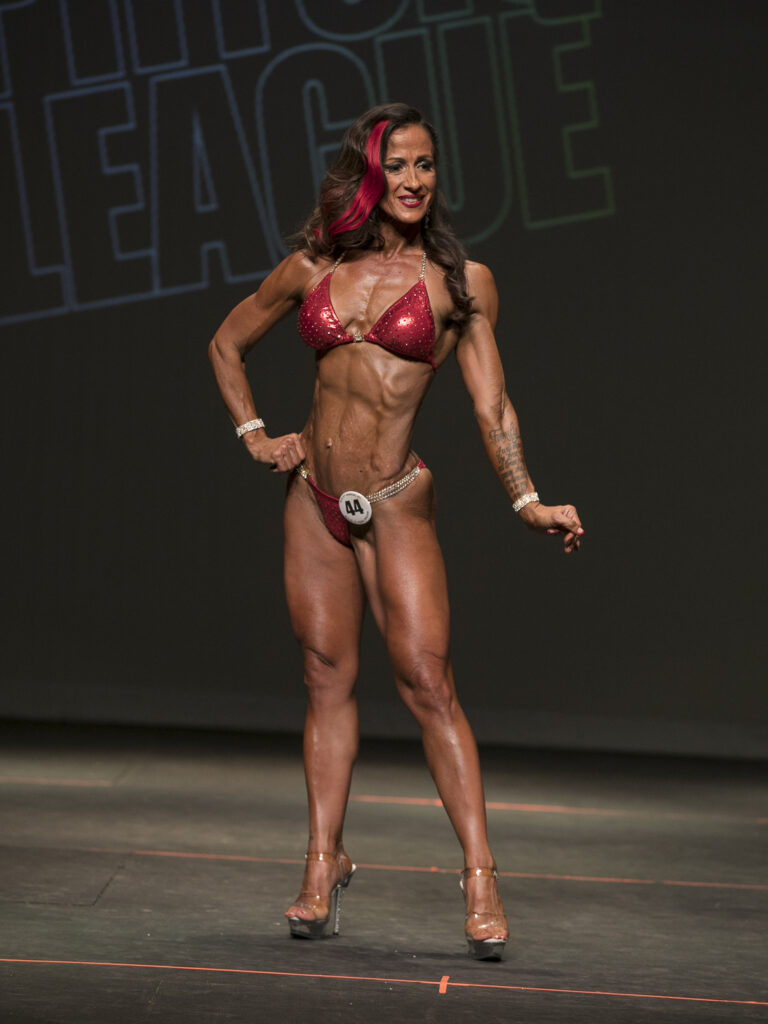 Simply put, Sunny Eclipse dominated Pro Masters at the 2019 2nd Annual IPL SoCal Pro/Am on September 7th in Covina California.
     It has been an amazing journey for top IPL Pro Sunny Eclipse since her first IPL contest two and a half years ago. Over the course of this time Sunny has competed in several Pro competitions with varying placements. However, it is clear that the 2019 season was hers.
     Her first 2019 contest was the SoCal Classic Pro in May. At that contest Sunny presented an other-worldly package, including top notch Posing & Presentation and a Model Walk at Finals that brought down the house. Needless to say, at that contest she took 1st place, earning her first Pro Open Bikini title. Sunny would then reappear on the IPL stage at the SoCal Pro four months later. Here she would earn her first Pro Masters Bikini title. What's incredibly notable about this victory is that Sunny defeated reigning APEX Pro Masters Bikini Champion Tawnya Cline in the process.
This victory would set Sunny up to be the potential Heir Apparent to the APEX crown the following month.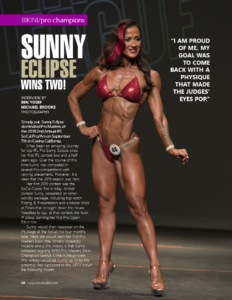 BEN YOSEF: First off, congratulations on an incredible contest season. You were just amazing last year. How are you feeling about what you accomplished in 2019?
SUNNY ECLIPSE: I am feeling absolutely AMAZING about my 2019 season. After competing at my last APEX in 2017, I got to go home and reflect on the year and outcome of three competitions. I got to examine each prep and reset for 2019 with a new, fresh start.
     I learned so much about effective, result-driven nutrition. I learned what it was like and what it takes being coached through 2-16 week preps and an 8 week prep for APEX. I am PROUD of ME. My goal was to come back with a physique that made the judges' eyes pop. My goal was to come back and remind myself that this "natural bodybuilding" arena was absolutely MY PLAYGROUND.
BEN: Love it! You totally have a lot to be proud of. And YES, when you hit that stage at the SoCal Classic Pro, everyone's eyes popped and jaws dropped! The look you brought was like, shocking. How were you feeling on that Pro stage?
SUNNY: Thank you very much, Ben. I was literally feeling like the Phoenix Rising from the ashes. 2019 came with some personal, life-changing challenges and by the time this stage opened up I decided it was my time to RISEUP. Getting through a 16 week prep while navigating life's rough waters showed me that I am a POWERFUL WOMAN and FIERCE & UNSTOPPABLE was how I was FEELING.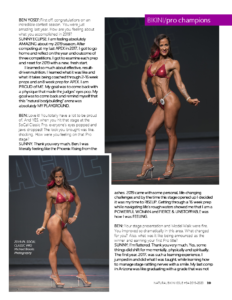 BEN: Your stage presentation and Model Walk were fire. You improved so dramatically in this area. What changed for you? Also, what was it like being announced as the winner and earning your first Pro title?
SUNNY: I'm flattered. Thank you very much. Yes, some things did shift for me mentally, physically and spiritually. The first year, 2017, was such a learning experience. I jumped in and did what I was taught, while learning how to manage stage rattling nerves with a smile. My last comp in Arizona was like graduating with a grade that was not satisfactory to me. And I chose to step back and examine the full realm of what I learned, observed, studied and I took the judges feedback and went to work. I worked on my mindset, I adjusted my meal plan, I got on the gainz weight training plan. My competitive edge kicked in. The "Me vs Me" dial was turnt way UP.
When I decided I was gonna compete, I decided to do it Sunny's way! Only I knew how to bring that to the stage. Also, what I was Coached to DO and reminded HOW to BE. It was time to just put the whole thing together, bring it to the stage and be proud of the package I brought. And hope the judges liked what they saw.
     Aaahhhh hearing my number called for 1st was incredible, shocking, surprising…not surprising, I earned it. Empowering in confidence and discovering more of myself. It was all stirring as a pool of celebratory energy and receiving what I'd quietly set my eyes on. The feeling was very rewarding for the start of 2019 IPL Season.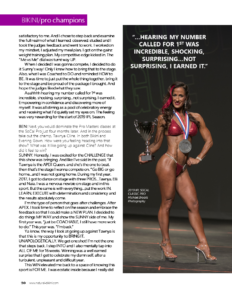 BEN: Next, you would dominate the Pro Masters classes at the SoCal Pro just four months later. And in the process take out the champ, Tawnya Cline. In both Bikini and Evening Gown. How were you feeling heading into that show? What was it like going up against Cline? And how did it feel to win?
SUNNY: Honestly, I was excited for the CHALLENGE that this show was bringing. And like I've said in the past, "if Tawnya is the APEX Queen, and she's the one to beat, then that's the stage I wanna compete on. "Go BIG or go home…and I was not going home. During my first year, 2017, I got to dance on stage with three PROS…Tawnya, Elli and Naia. I was a nervous newbie on stage and in this sport. But the same is with everything…put the work IN, LEARN, EXECUTE with determination and consistency and the results absolutely come.
     I'm the type of person that goes after challenges. After APEX, I took time to reflect on the season and embrace the feedback so that I could make a NEW PLAN. I decided to do things MY WAY and show the SUNNY side of me. My first year was, "just be COACHABLE, I still have more work to do." This year was, "I'm back."
     Ya know, the way I look at going up against Tawnya is that this is my opportunity to BRING IT, UNAPOLOGETICALLY. We get one shot! I'm not the one that steps back. I step INTO and I also mentally tap into ALL OF ME for 16 weeks. Winning was a well earned surprise that I get to celebrate my damn self, after a turbulent, unpleasant and difficult year.
     This WIN elevated me back to a space of knowing this sport is FOR ME. I was ecstatic inside because I really did that. Winning a PRO title was absolutely a goal of mine coming into this year that I held quietly in my head. I learned so much about myself this year and I am proud of ME. The journey wasn't easy with all that came with it, but it was RICH with an overall Mind Body Soul Transformation.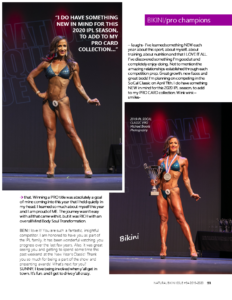 BEN: I love it! You are such a fantastic, insightful competitor. I am honored to have you as part of the IPL family. It has been wonderful watching you progress over the last few years. Also, it was great seeing you and getting to spend some time this past weekend at the New Year's Classic! Thank you so much for being a part of the show and presenting awards! What's next for you?
SUNNY: I love being involved when y'all get in town. It's fun, and I get to drive y'all crazy. – laughs- I've learned something NEW each year about this sport, about myself, about training, about nutrition and that I LOVE IT ALL. I've discovered something I'm good at and completely enjoy doing. Not to mention the amazing relationships established through each competition prep. Great growth, new faces and great bods! I'm planning on competing in the SoCal Classic on April 11th. I do have something NEW in mind for this 2020 IPL season, to add to my PRO CARD collection. Wink wink – smiles-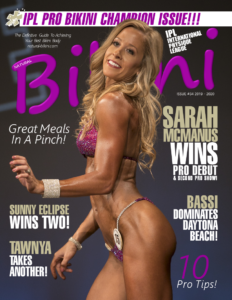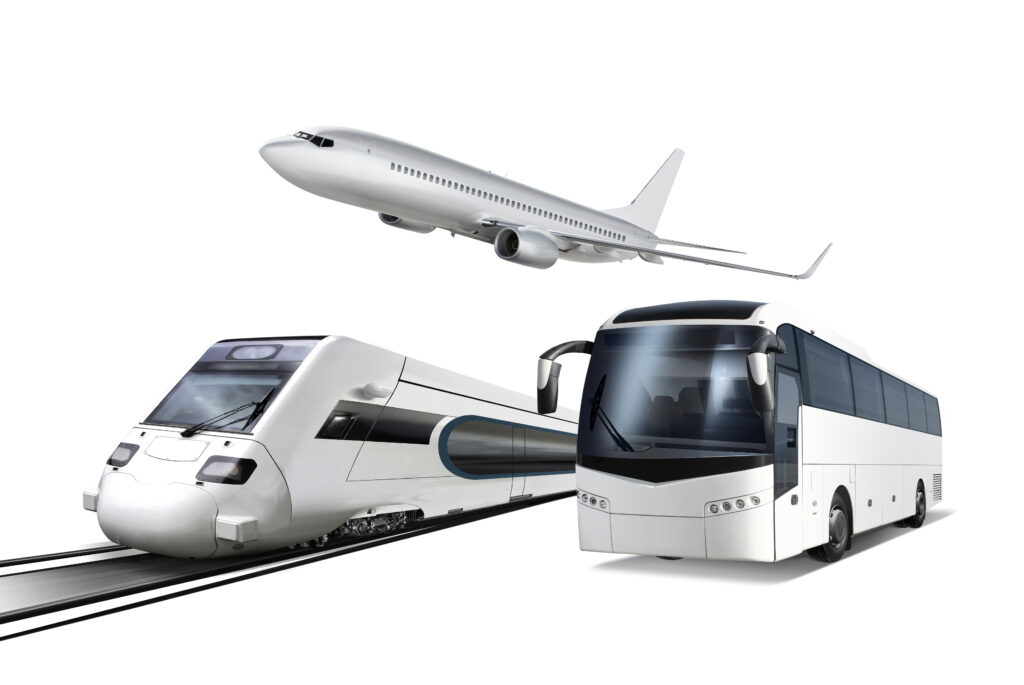 "I learned the value of meal prep through my three competitions last year and the results I got just by following my meal plan and the foods I prepped."
Read More »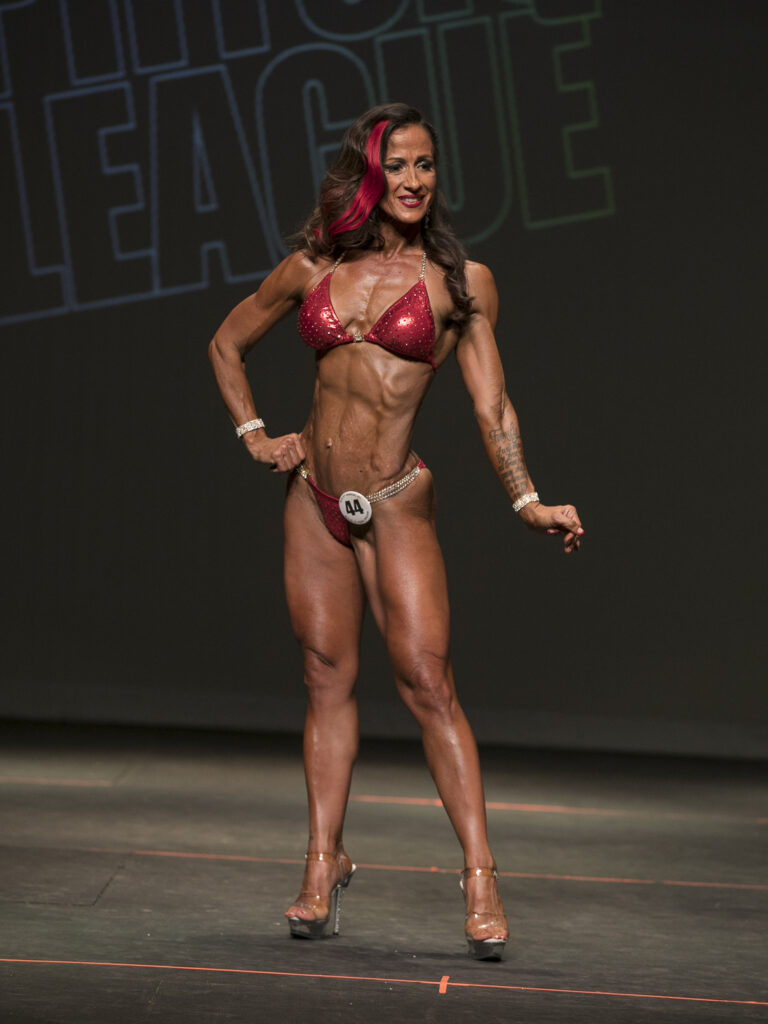 "I am proud of me. My goal was to come back with a physique that made the judges' eyes pop."
Read More »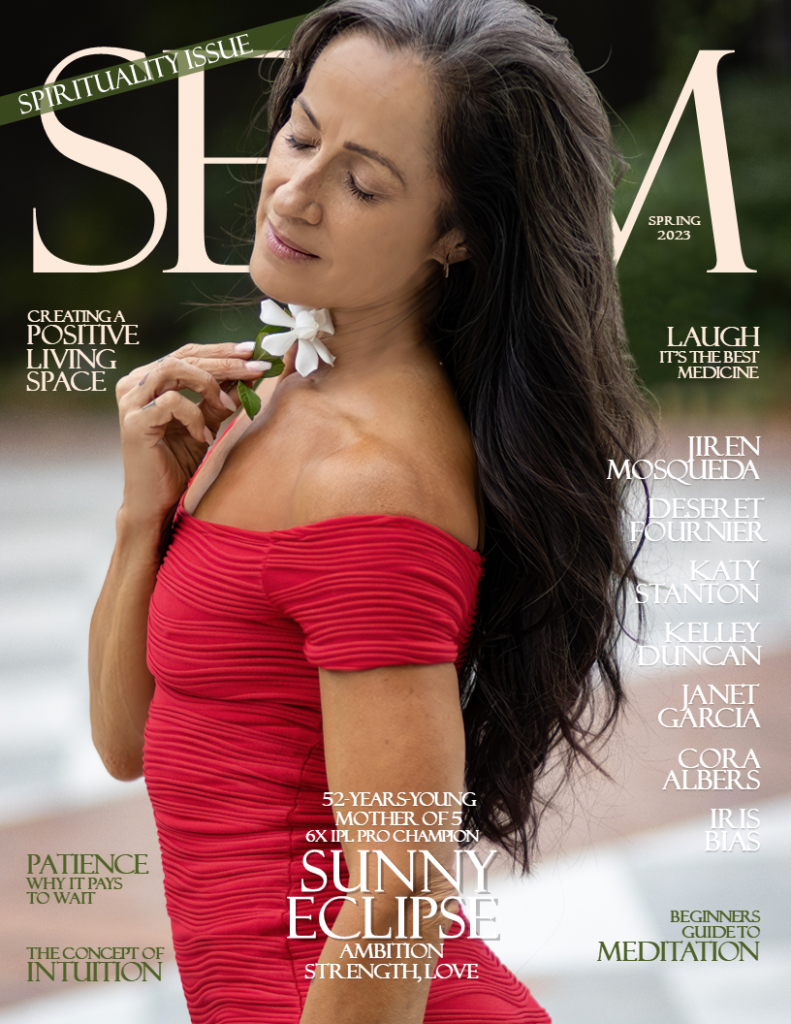 "As an athlete and during my competition prep, I've discovered that my physical training has been my main spiritual practice. It has been my sanctuary for my mind when chaos was stirring, as well as my playground for my mind, body and spirit. Thank you, IPL, for providing this Natural Drug-free opportunity for all the athletes."
Read More »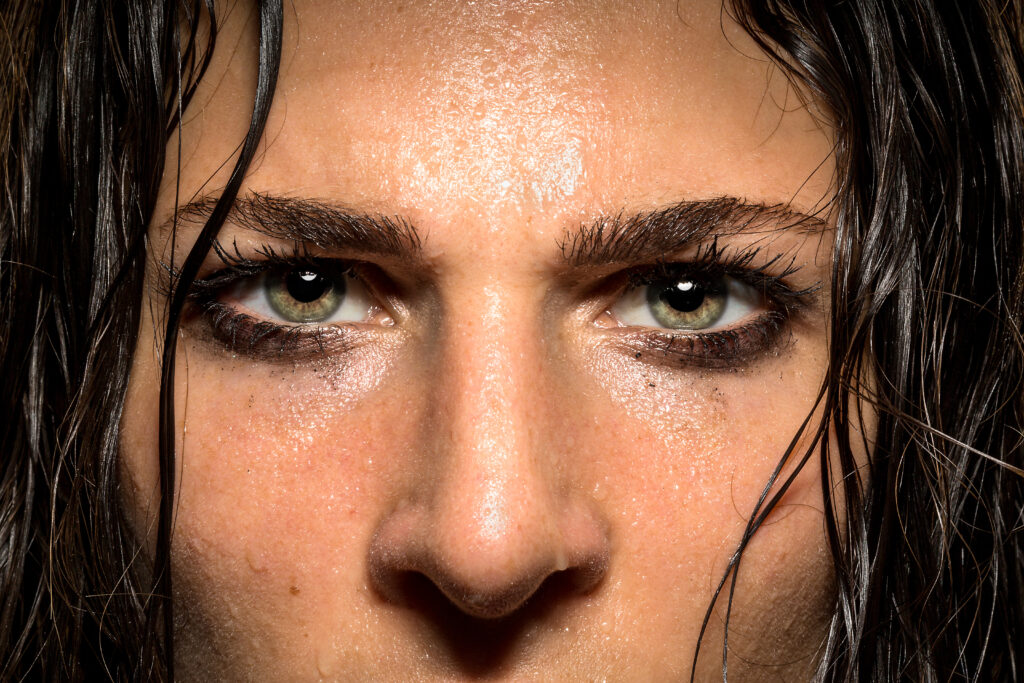 7 Ways You Can Overcome Mental Roadblocks To Getting And Staying Fit.
Read More »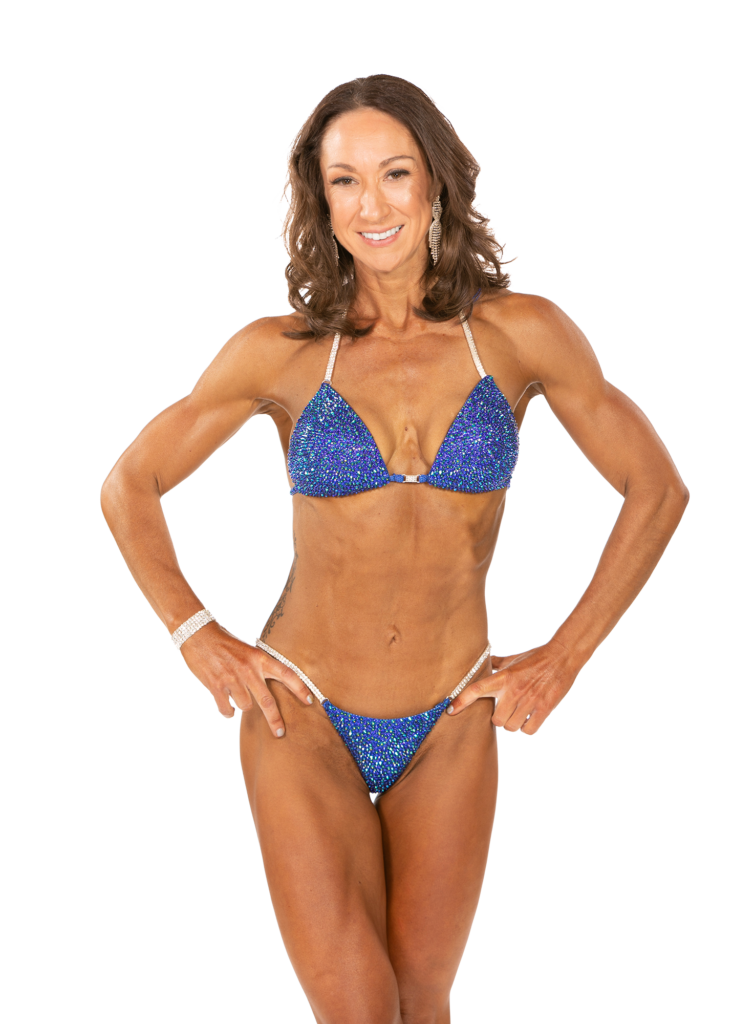 "…discipline and perseverance get you to your destination. However, feeling truly humble and grateful for all you've accomplished is the real prize."
Read More »
"…when the judges didn't call my name for 2nd, I was shocked. Then I was overflowed with happiness. So much that I cried tears of joy. I had earned my Pro Card!"
Read More »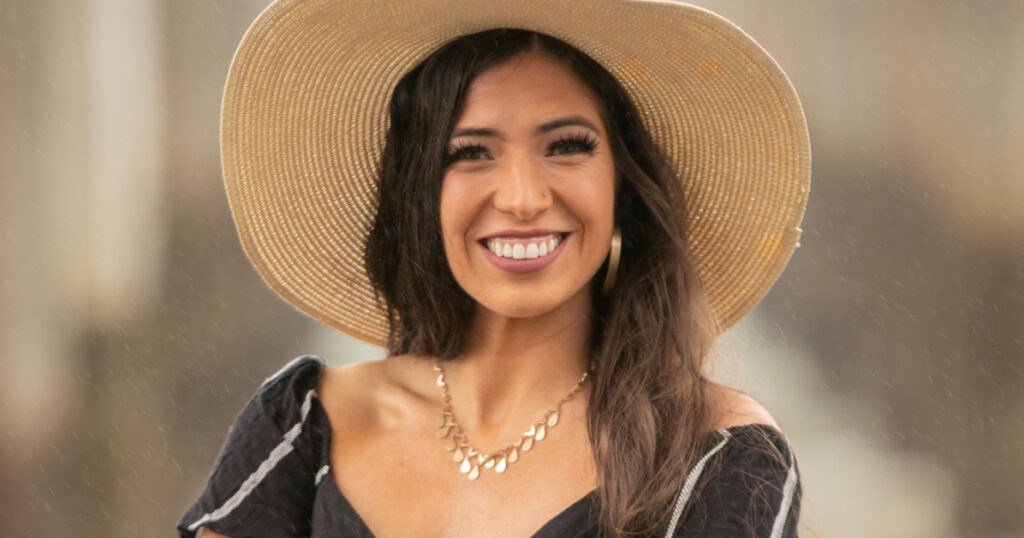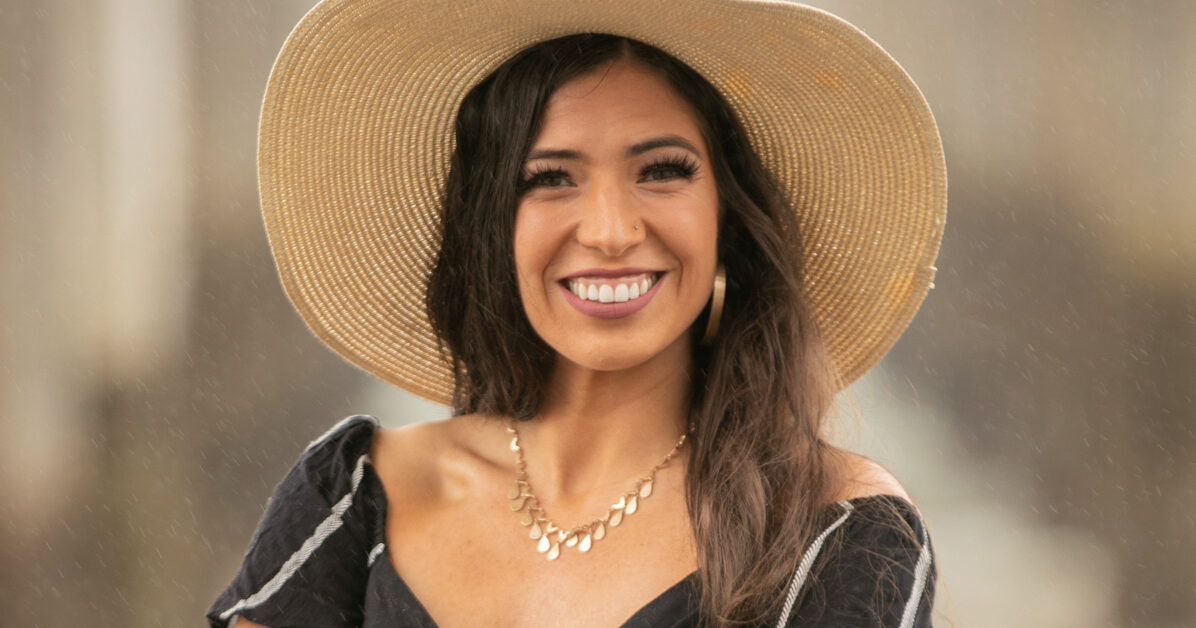 "I love that my life has started expanding out of the small circle I had throughout quarantine."
Read More »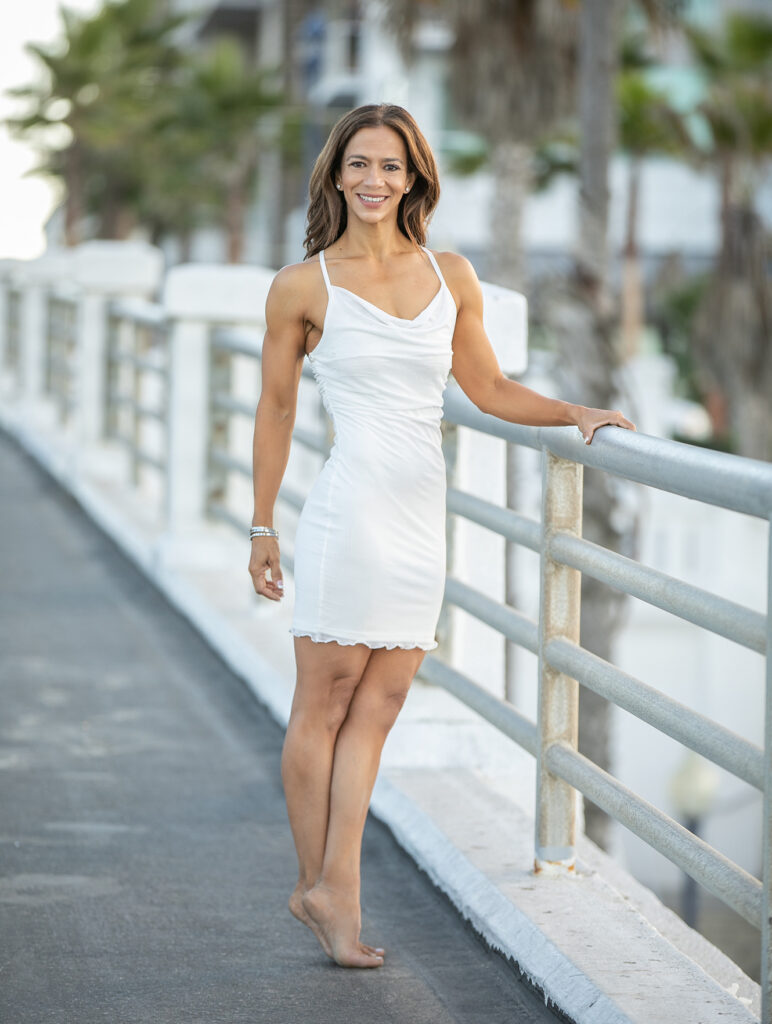 "I will keep working on myself and make sure I grow. Not just in my physique, but mentally and professionally as well!"
Read More »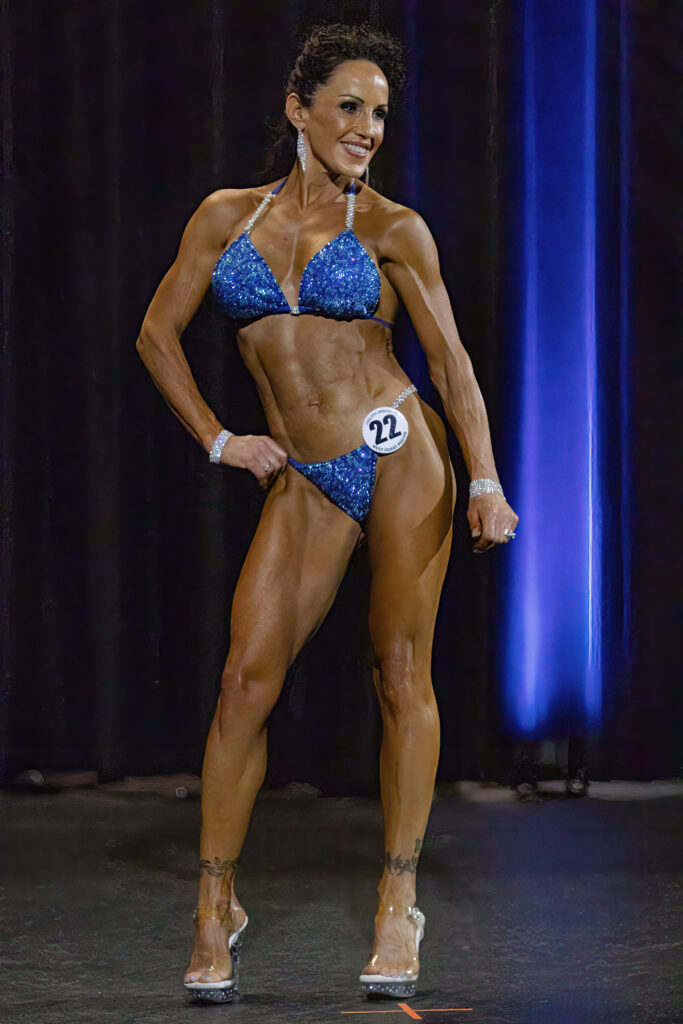 "The October 2022 show was my best show ever. I felt my best in so many ways."
Read More »