Lemon Pepper Grilled Chicken
A quick, easy and flavorful protein. This Grilled Lemon Pepper Chicken is just six ingredients and perfect for grilling! Paleo, Whole30, gluten-free and dairy-free.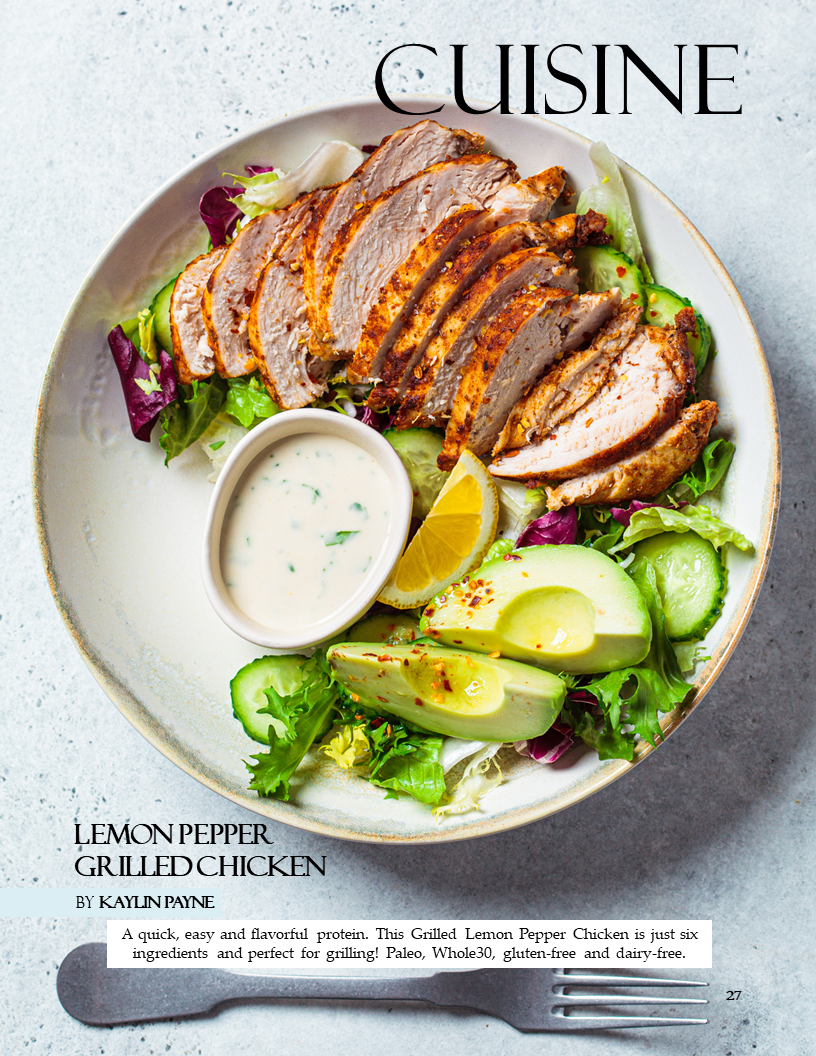 A quick, easy and flavorful protein. This Grilled Lemon Pepper Chicken is just six ingredients and perfect for grilling! Paleo, Whole30, gluten-free and dairy-free.
     I love grilled foods. BBQs were always something I loved. When I first started competing in physique sports I missed a lot of cookouts. I missed them because I wasn't sure how to go and not feel left out of the food portion of the activities. I skipped them because I didn't want to have dozens of conversations about my meal prep bag or why I wasn't eating something. I was uncomfortable and I also didn't want to set myself back in my prep.
     So I started learning how to still go to the festivities and not wreck my hard work. I would prepare recipes for the grill that included stuff I could eat. One of my favorites is a recipe for Lemon Pepper Chicken. It can be made in the oven, but I like to throw it on the grill. One of the other benefits to grilling is that it can add that extra boost of flavor or texture to your meals. As we all know when your meals are as basic as competitor diets, extra flavor without extra salt or sugar is a win. This recipe is for chicken, but you can grill fish and turkey just as easily.      
     Best of all, you can use a gas or charcoal grill and still make amazing meals. Marinate some meat and veggies, light up the grill, and in 30 minutes or so dinner is ready! Today, I'm sharing a super easy grilled lemon pepper chicken.
     This grilled lemon pepper chicken is a great protein for BBQs, picnics or get-togethers. Serve it with some veggies and carbs for nice balanced meal, top it on a salad, in a pita with a slice of avocado or just eat it plain if you like.
     Personally, I love this chicken with a grilled corn cob and some fresh coleslaw. However, if I am in competition mode I skip both the corn and the coleslaw. Instead, I grill red potatoes or a sweet potato and large chunks of cauliflower and broccoli. I like the large veggie chunks so they can get a nice charred flavor.
GRILLED LEMON PEPPER CHICKEN
All you need are six basic kitchen ingredients to make a super easy and flavorful grilled chicken. I love this recipe so much because it's got some spice from the pepper and tartness from the lemon. Then it gets all charred with crispy bits from the grill and is so good.
Here is what you need:
Chicken breasts – you can also use thighs
Lemon juice and lemon zest
Avocado oil
Course black pepper
Red pepper flakes (optional)
Salt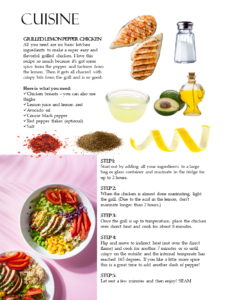 Step 1:
Start out by adding all your ingredients to a large bag or glass container and marinate in the fridge for up to 2 hours.
Step 2:
When the chicken is almost done marinating, light the grill. (Due to the acid in the lemon, don't marinate longer than 2 hours.)
Step 3:
Once the grill is up to temperature, place the chicken over direct heat and cook for about 8 minutes.
Step 4:
Flip and move to indirect heat (not over the direct flame) and cook for another 7 minutes or so until crispy on the outside and the internal temperate has reached 165 degrees. If you like a little more spice this is a great time to add another dash of pepper!
Step 5:
Let rest a few minutes and then enjoy! SEAM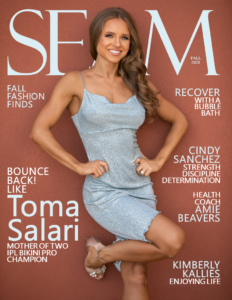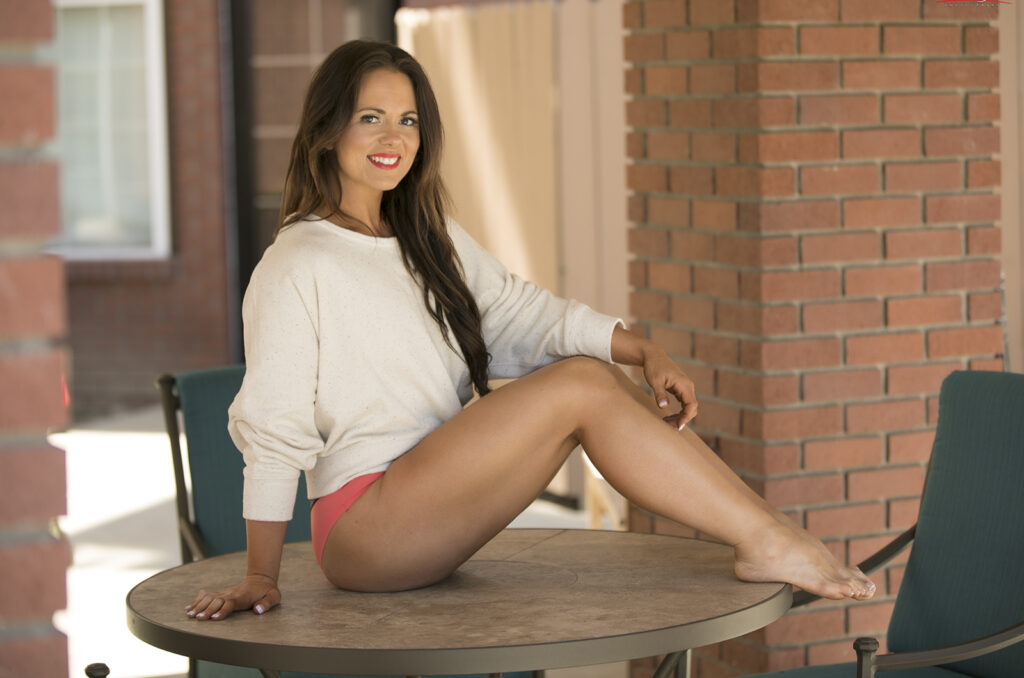 "One of my biggest passions is teaching people, especially women, about lifting. It gives you so much confidence and power."
Read More »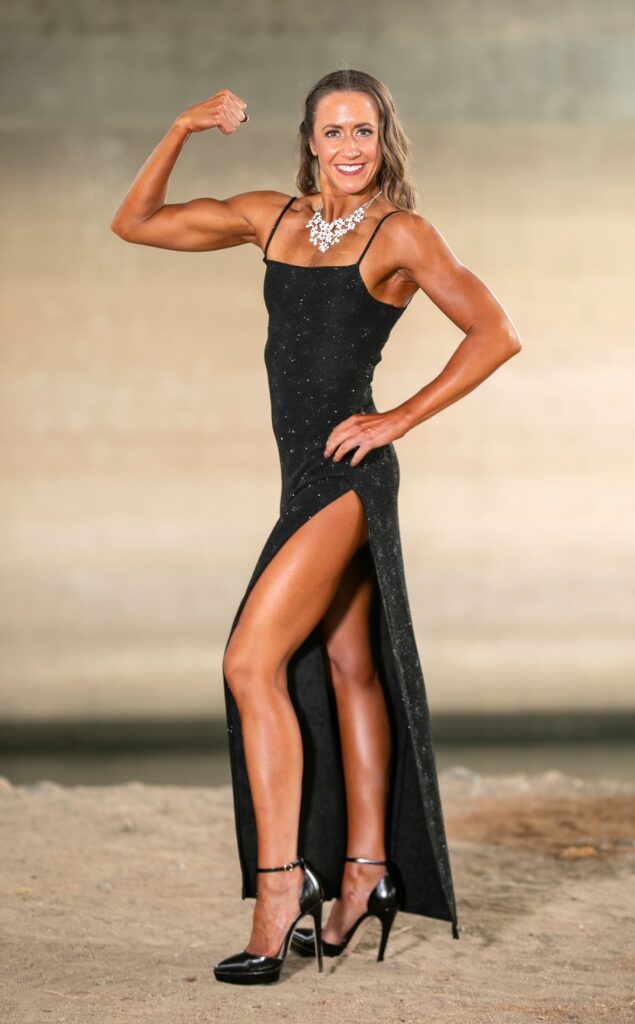 "One bad day isn't a pattern and it doesn't mean you have fallen off the wagon. Just recognize you are human. Pick yourself up off the floor, put your game face back on and keep going."
Read More »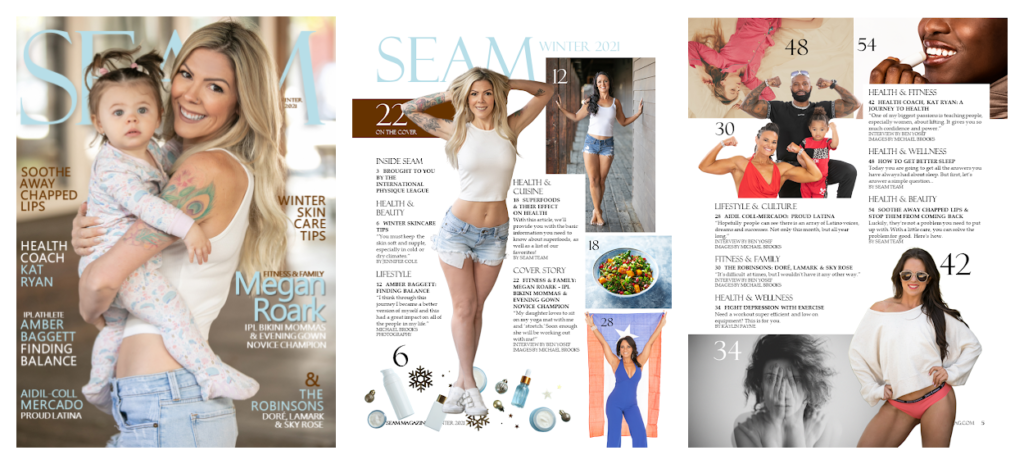 COVER: IPL Bikini Mommas & Evening Gown Novice Champion Megan Roark & Daughter Amelia.
Read More »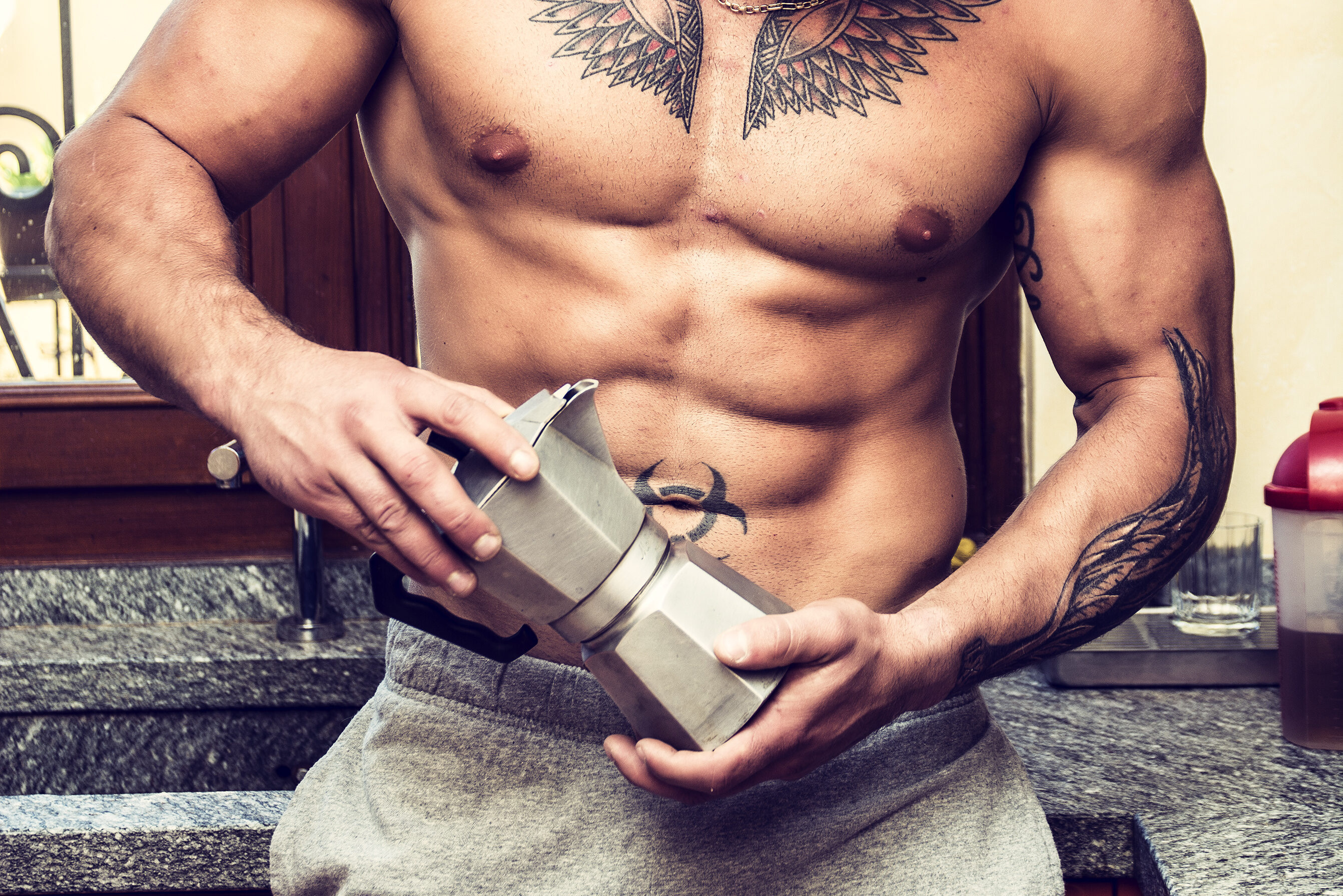 When it comes to improving athletic performance, caffeine has been one of the most used ingredients.
Read More »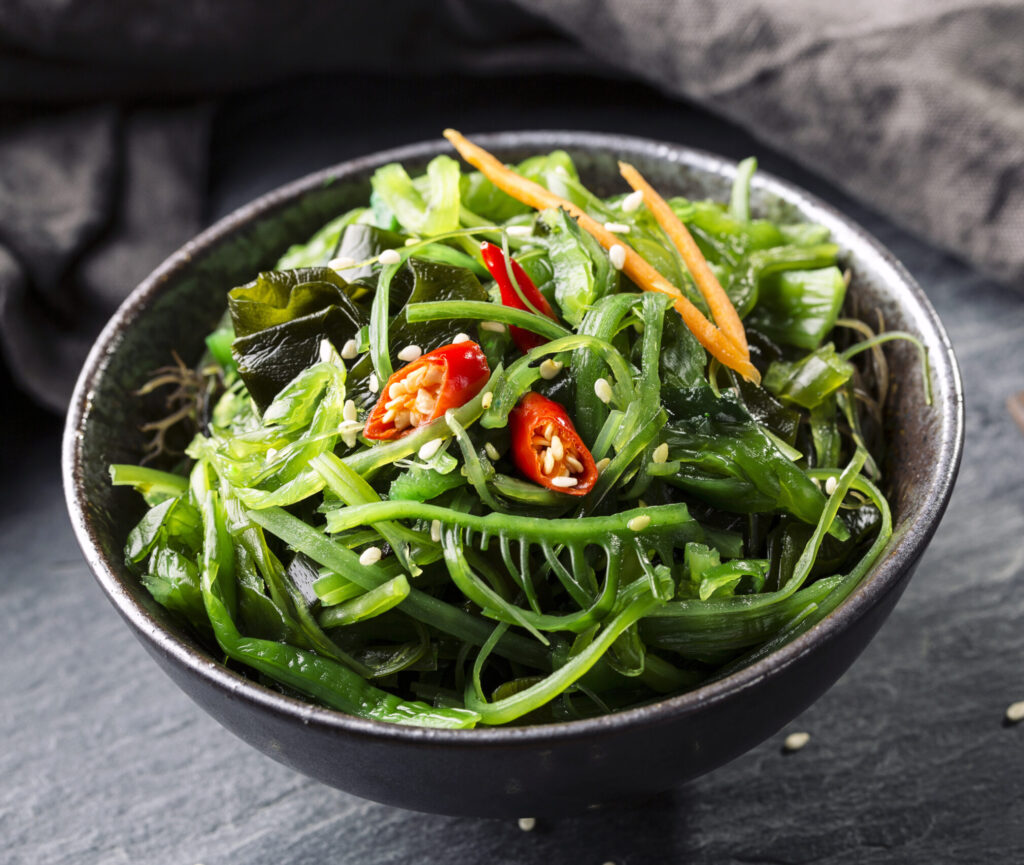 A healthy gut is important to ensure proper brain functioning, which can positively affect all body functions.
Read More »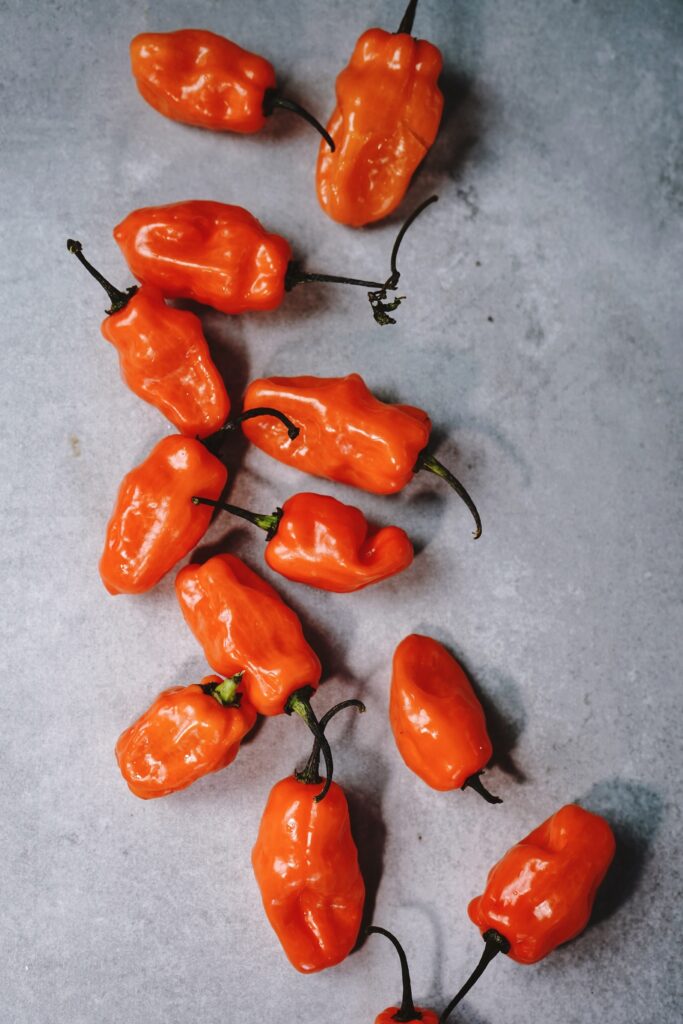 That is right, you heard it correctly. Peppers. But not just any peppers.
Read More »