Surfin' Tahitian – New IPL Men's Sports Model Pro, Teva Ah-min!
"I chose the surfer theme because I am surfer. I surf everyday and it's my passion, my favorite sport."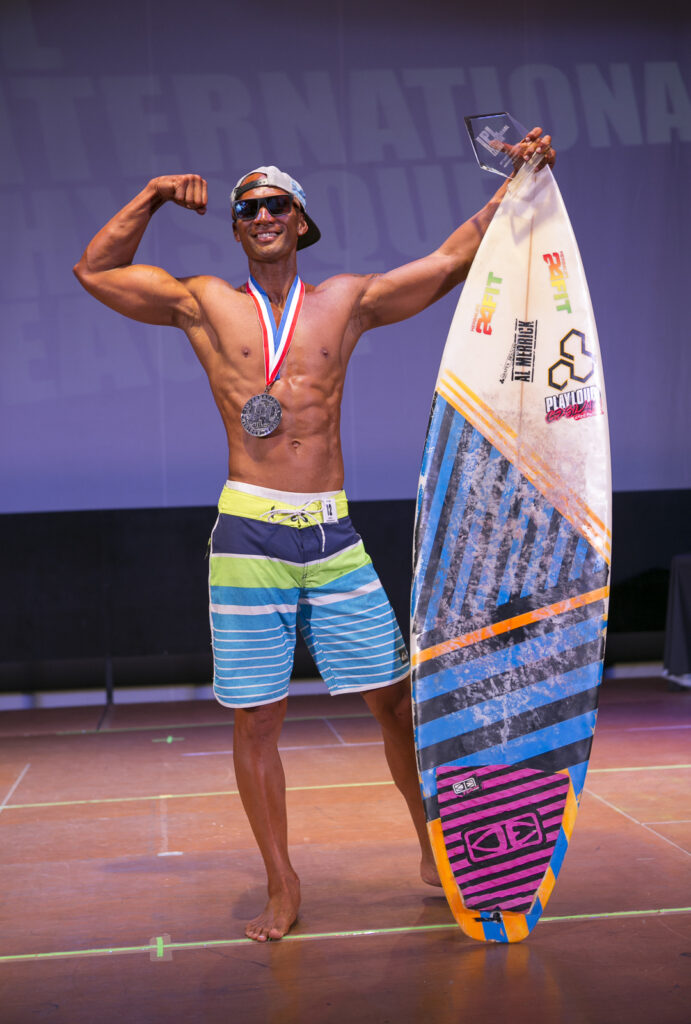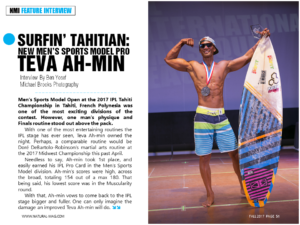 Men's Sports Model Open at the 2017 IPL Tahiti Championship in Tahiti, French Polynesia was one of the most exciting divisions of the contest. However, one man's physique and Finals routine stood out above the pack.
     With one of the most entertaining routines the IPL stage has ever seen, Teva Ah-min owned the night. Perhaps, a comparable routine would be Doré DeBartolo-Robinson's martial arts routine at the 2017 Midwest Championship this past April.
     Needless to say, Ah-min took 1st place, and easily earned his IPL Pro Card in the Men's Sports Model division. Ah-min's scores were high, across the broad, totaling 154 out of a max 180. That being said, his lowest score was in the Muscularity round.
     With that, Ah-min vows to come back to the IPL stage bigger and fuller. One can only imagine the damage an improved Teva Ah-min will do.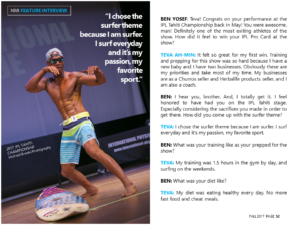 BEN YOSEF: Teva! Congrats on your performance at the IPL Tahiti Championship back in May! You were awesome, man! Definitely one of the most exiting athletes of the show. How did it feel to win your IPL Pro Card at the show?
TEVA AH-MIN: It felt so great for my first win. Training and prepping for this show was so hard because I have a new baby and I have two businesses. Obviously these are my priorities and take most of my time. My businesses are as a Churros seller and Herbalife products seller, and I am also a coach.
BEN: I hear you, brother. And, I totally get it. I feel honored to have had you on the IPL Tahiti stage. Especially considering the sacrifices you made in order to get there. How did you come up with the surfer theme?
TEVA: I chose the surfer theme because I am surfer. I surf everyday and it's my passion, my favorite sport.
BEN: What was your training like as your prepped for the show?
TEVA: My training was 1.5 hours in the gym by day, and surfing on the weekends.
BEN: What was your diet like?
TEVA: My diet was eating healthy every day. No more fast food and cheat meals.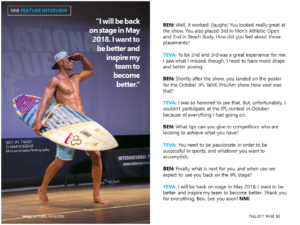 BEN: Well, it worked! [laughs] You looked really great at the show. You also placed 3rd in Men's Athletic Open and 2nd in Beach Body. How did you feel about those placements?
TEVA: To be 2nd and 3rd was a great experience for me. I saw what I missed, though. I need to have more shape and better posing.
BEN: Shortly after the show, you landed on the poster for the October IPL Tahiti Pro/Am show. How cool was that?
TEVA: I was so honored to see that. But, unfortunately, I couldn't participate at the IPL contest in October because of everything I had going on.
BEN: What tips can you give to competitors who are looking to achieve what you have?
TEVA: You need to be passionate in order to be successful in sports, and whatever you want to accomplish.
BEN: Finally, what is next for you, and when can we expect to see you back on the IPL stage?
TEVA: I will be back on stage in May 2018. I want to be better and inspire my team to become better. Thank you for everything, Ben. See you soon! NMI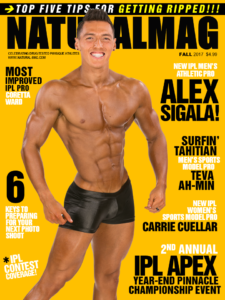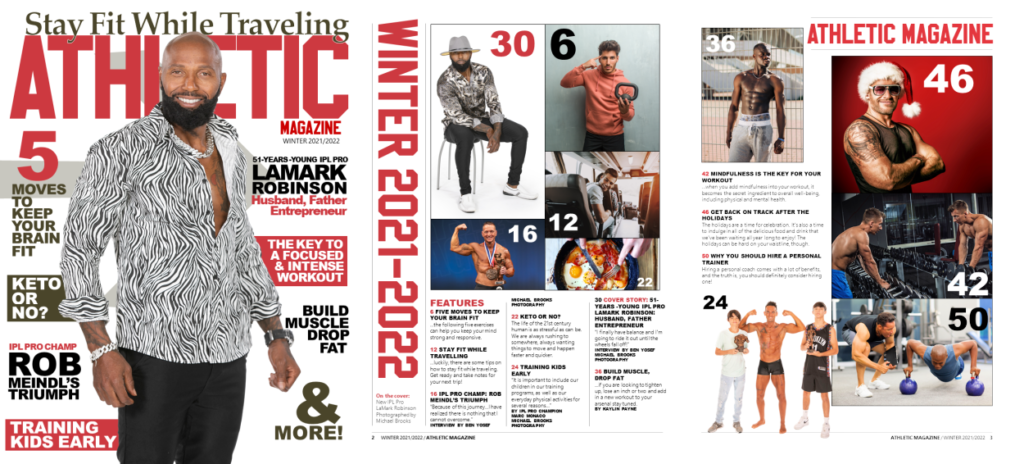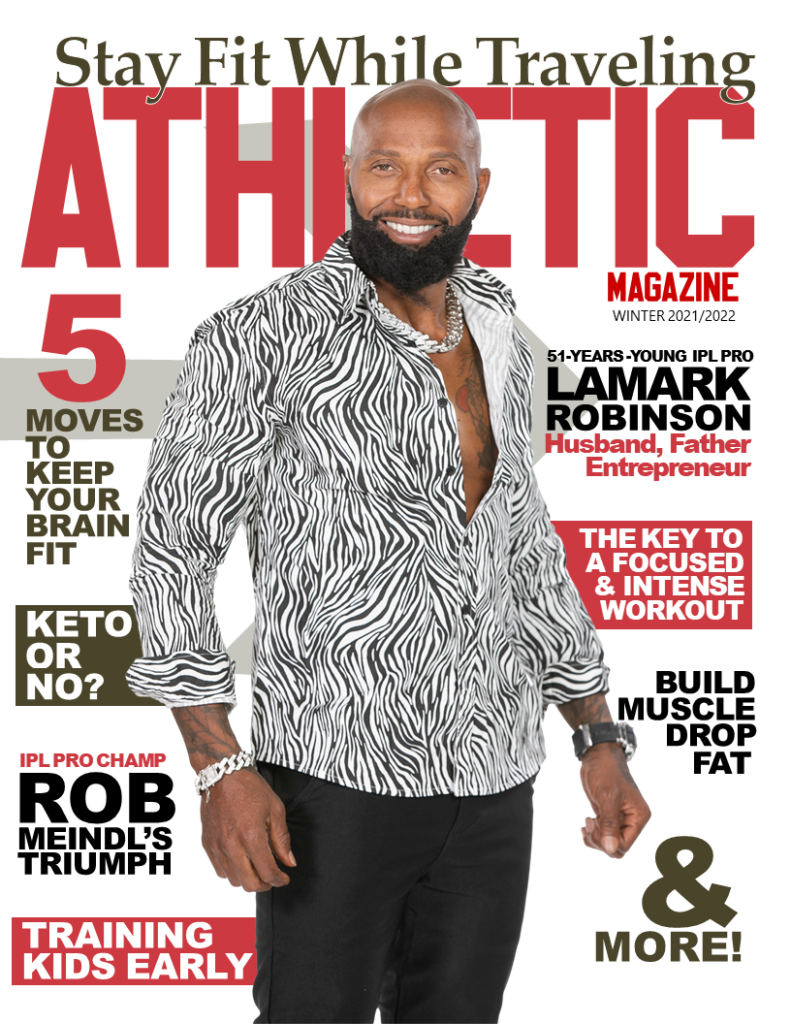 "I've seen my wife and tons of other well deserving IPL Athletes on the covers throughout the years. Now I'm one of them! You can't cheat the grind. At the end of the day, you get out what you put in."
Read More »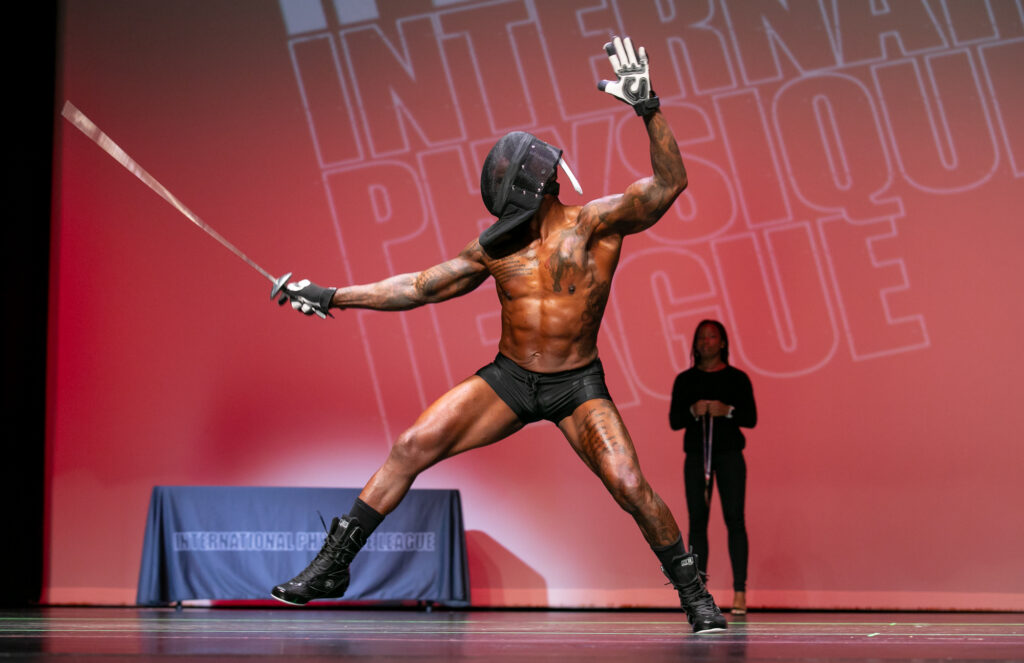 "…for Sports Model…try not be too predictable. The goal is to give the judges something they've never seen before."
Read More »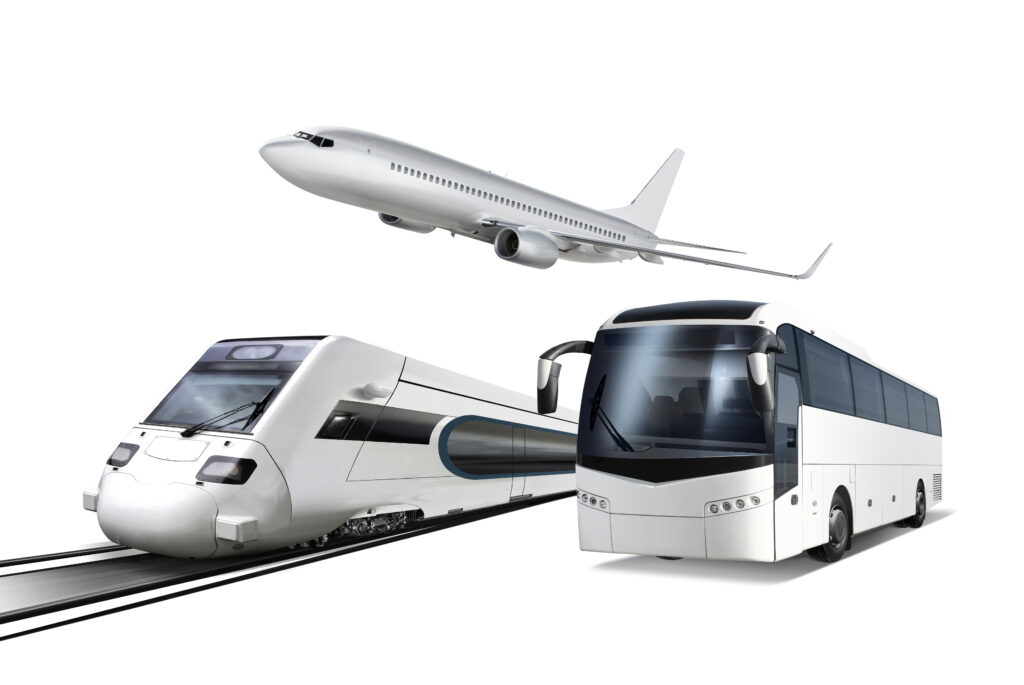 "I learned the value of meal prep through my three competitions last year and the results I got just by following my meal plan and the foods I prepped."
Read More »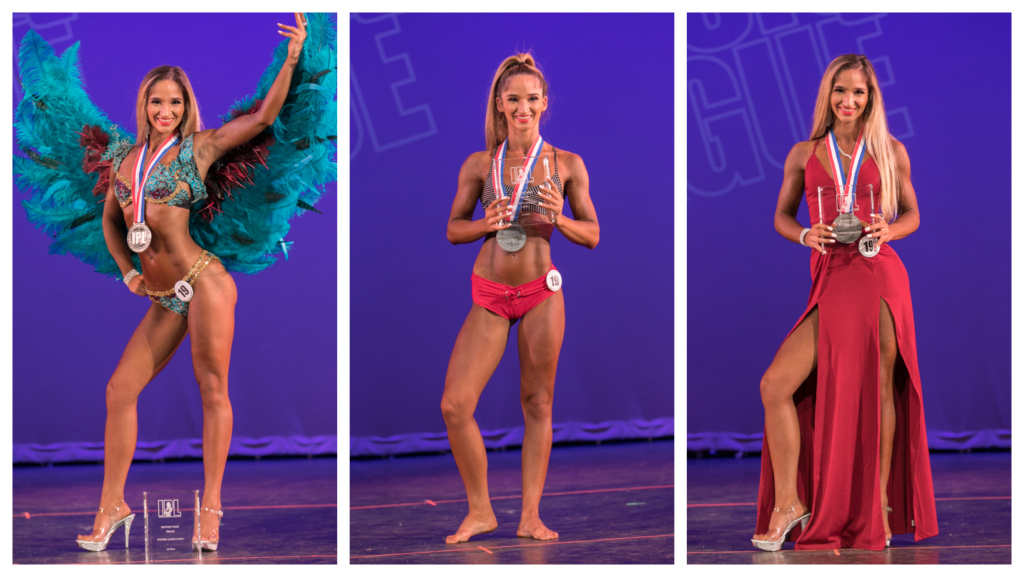 "I have two favorite divisions. Fitness Angels because it's such a gorgeous division and Athletic because it is a moment that shows all of your muscle."
Read More »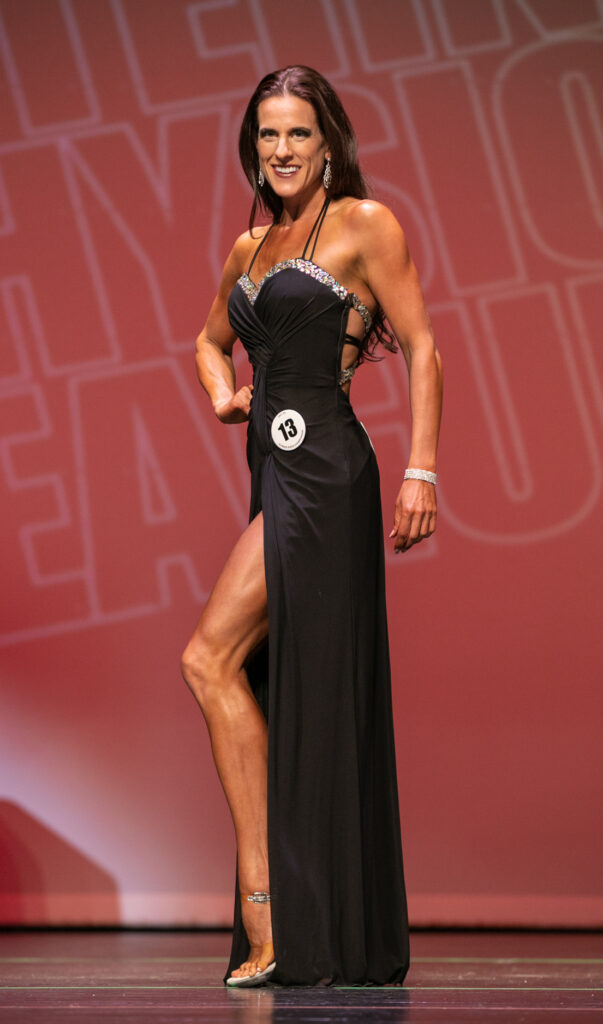 "I love dressing up and showing that I can be both sexy and Athletic…It was the most amazing feeling to earn my Pro Card!"
Read More »