Cover Story – IPL Pro Jennifer Yanez: The Return Of Buff Bikini!
"I was entirely ready to present, once I stepped onto the stage! I put forth great effort in my daily diet and rotation of each of my muscle groups."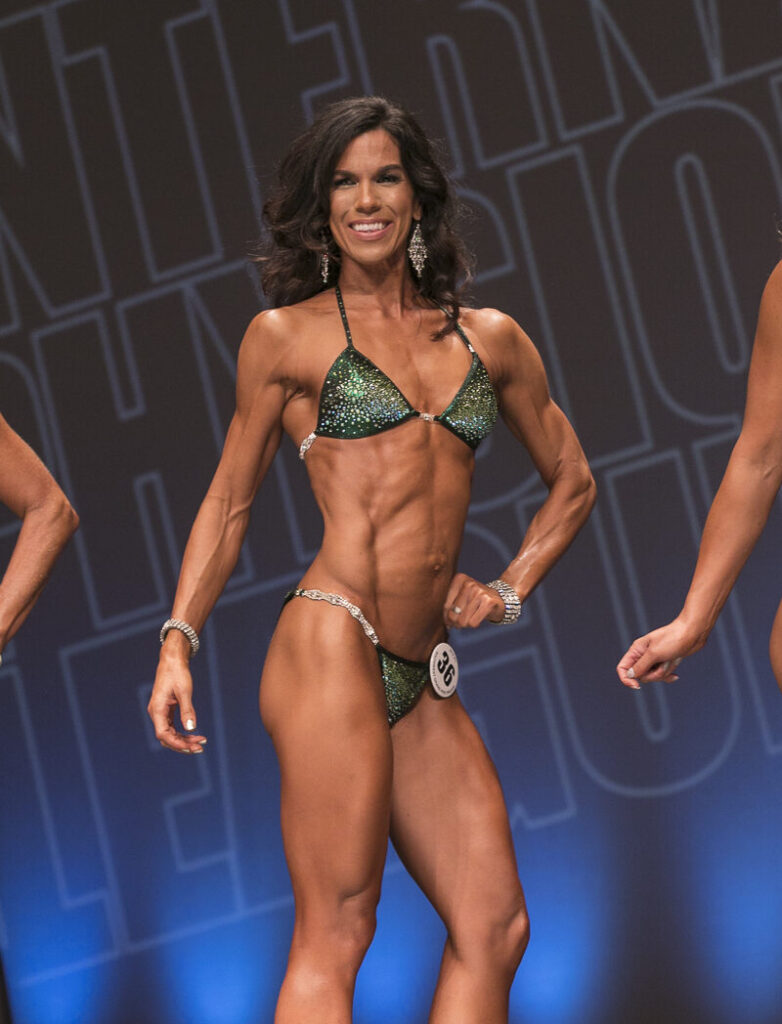 IPL newcomer Jennifer Yanez was SHREDDED at the 2018 3rd Annual IPL Southwest Grand Prix Pro/Am on October 21 in Phoenix, AZ.
     Yanez brought a next level package to the IPL Bikini stage. With her blend of muscularity and conditioning, as well as symmetry and presentation, Yanez was very hard to beat. That being said, 2nd place finisher Jessica Sazdoff was hot on Jennifer's heels. In the end, Yanez finished with 188 points, Sazdoff with 187. How's that for close??? Jennifer would also go on to take Bikini Masters Overall. Shout out to Emily Gallagher (3rd), Oddette Vannest (4th) and Renee Vitullo (5th) who rounded out the top five.
BEN YOSEF: First off, big congrats on landing the cover of GAINZ! How do you like it?
JENNIFER YANEZ: I consider myself to be immensely blessed to be on a cover of a magazine that promotes body goal achievement through dedication, hard work and natural means! Ever since I became passionate about bodybuilding and nutrition, I have admired women who are on the covers of fitness magazines and viewed them as being at the pinnacle of their journey. This opportunity has turned a dream of mine into an extraordinary reality!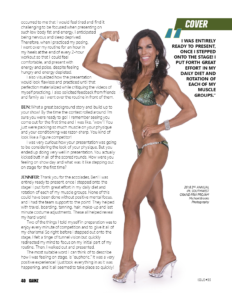 BEN: Awesome! I love this cover. Oh, and thank you for being a part of the last issue in the "Buff Bikini" feature. You were so great that we just had to bring you back and put you on the cover!
JENNIFER: Thank you, Ben! I'm truly grateful!
BEN: You are quite welcome! Very well deserved! You mentioned in the last issue of GAINZ that you were coached in track by an Olympics-level coach. What track events did you participate in and what was this coaching experience like?
JENNIFER: Those are great questions, Ben! It brings back fond memories to reminisce about those years! In track, I was a mid-distance runner on the varsity team. The one and two mile races were my main events, but I helped with the 400 yard and 800 yard sprints as well.
     I know beyond a shadow of a doubt that training with such an exemplary coach is where I learned my intensive level of work ethic with sports. The amount of discipline that he instilled in me has carried over throughout my entire life with anything I approach. For example, our track coach taught us that if we pushed harder when running uphill, we would gain an advantage over the other runners. He was insightful and anticipated that most athletes would be fatigued and slow down on the hill in order to preserve energy.
     When I prepared for the IPL competition, I considered all aspects of the stage in my preplanning. It occurred to me that I would feel tired and find it challenging to be focused when presenting on such low body fat and energy. I anticipated being nervous and sleep deprived. Therefore, when I practiced my posing, I went over my routine for an hour in my heels at the end of every 2-hour workout so that I could feel comfortable, and present with energy and poise, despite feeling hungry and energy depleted.
     I also visualized how the presentation would look flawless and practiced until that perfection materialized while critiquing the videos of myself practicing. I also solicited feedback from friends and family as I went over the routine in front of them.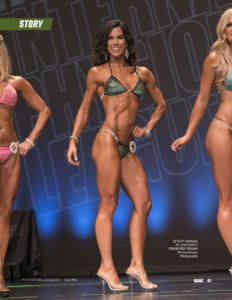 BEN: What a great background story and build up to your show! By the time the contest rolled around I'm sure you were ready to go! I remember seeing you come out for the first time and I was like, "wow"! You just were packing so much muscle on your physique and your conditioning was razor-sharp. You kind of look like a Figure competitor!
     I was very curious how your presentation was going to be considering the look of your physique. But you ended up doing very well in presentation. You actually kicked butt in all of the scored rounds. How were you feeling on show day and what was it like stepping out on stage for the first time?
JENNIFER: Thank you for the accolades, Ben! I was entirely ready to present, once I stepped onto the stage! I put forth great effort in my daily diet and rotation of each of my muscle groups. None of this could have been done without positive mental focus, and I had the team support to the point! They helped with travel, boarding, tanning, hair, make-up and last minute costume adjustments. These all helped reveal my hard work! 
     Two of the things I told myself in preparation was to enjoy every minute of competition and to give it all of my charisma! So right before I stepped out onto the stage, I felt a tinge of tunnel vision but quickly redirected my mind to focus on my initial part of my routine. Then, I walked out and presented.
     The most suitable word I can think of to describe how I was feeling on stage, is "euphoric." It was a very positive experience! I just took everything in as it was happening, and it all seemed to take place so quickly!
     When I heard my number continually being called I knew that it was going to be a very close competition and that I was doing well. As the crown was being placed on my head, I was partially stunned and extremely overjoyed! My main goal was to do my best, and I was already proud of myself for not holding anything back in my prep. All of the rewards magnified the positive experience I was already having! I couldn't have asked for it to go any smoother than it turned out!
BEN: So awesome! And yes, you ended up taking the class in 40+ as well as winning the Overall for Bikini Masters. What a day! With the type of physique you bring to the Bikini stage…what would you tell girls who may be afraid of putting on too much muscle for Bikini?
JENNIFER: Thank you, Ben, for all of your acknowledgements! Your question makes me think about the wiggle room that exists in the space between each division's specific criteria and the subjective elements that enter in. Some of these include the personal style preferences of the judges and the variety that each set of competitors brings to each show.
     It was a risk entering the Bikini category with a look that was more defined than soft. However, because it was my first time competing, I honestly wasn't sure how to address flattening my abs without leaning out as much as I did. I had to also consider how small my frame is and whether it would transfer suitably to the Figure category. In this competitive level of bodybuilding, it is important to have a mindset that leaves room for growth and improvement. Training to put on muscle requires a lot of effort and is not something that can happen accidentally. It requires a very dialed-in diet and a meticulous program design. Therefore, any woman doing all of this work should enjoy the process too.
     A woman prepping for a competition should begin by choosing a category that supports her goal. My goal was to pack on muscle evenly and to have flat abs. I realized, when entering into the Bikini category, that I might lose points for being too cut. But that is the look I personally prefer. And by choosing it, I could present with passion! So rather than playing it safe, I chose to put my best foot forward despite the unknown. This led to success! Having a goal and risking something new, but not achieving it the first time, always means that there is an opportunity to learn more! Playing it safe may lead to stagnation. But the worst is to entirely give up.
     When trying something new and challenging, as I did in the Bikini competition, it is good to see it all as a learning experience. This was especially true for me when tackling unfamiliar details, such as fine-tuning my salt intake. It was a lot of work, but when viewed as a learning experience, it enhanced my enjoyment of the whole process.
     The focus of these competitions goes beyond muscular definition and symmetry. My best piece of advice to any future female competitor is to know the sport and focus on nailing all of the rounds!
BEN: Well said and so insightful. Thank you for sharing that. I do have to clarify something though. In the IPL there's no such thing as being too ripped or too cut in the Bikini division, or any division for that matter. It all comes down to presentation. If a Bikini competitor is shredded, like you were, that's not a bad thing. As long as you're presenting appropriately for the division, you're good to go.
     Do you think you will ever compete in other divisions like Figure or Women's Athletic for instance? And lastly what is next for you and when will we see you hit that IPL Pro stage?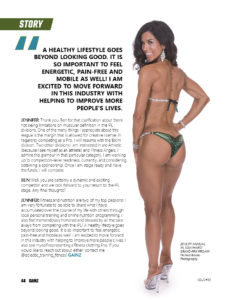 JENNIFER: Thank you, Ben for that clarification about there not being limitations on muscular definition in the IPL divisions. One of the many things I appreciate about this league is the margin that is allowed for creative license. In regard to competing as a Pro, I will resume with the Bikini division. Two other divisions I am interested in are Athletic (because I see myself as an athlete) and Fitness Angels. I admire the glamour in that particular category. I am working up to competition-level readiness, currently, and considering obtaining a sponsorship. Once I am stage ready and have the funds, I will compete.
BEN: Well, you are certainly a dynamic and exciting competitor and we look forward to your return to the IPL stage. Any final thoughts?
JENNIFER: Fitness and nutrition are two of my top passions! I am very fortunate to be able to share what I have accumulated over the course of my life with others through local personal training and online nutrition programming. I also feel tremendously honored and blessed by all the take aways from competing with the IPL! A healthy lifestyle goes beyond looking good. It is so important to feel energetic, pain-free and mobile as well! I am excited to move forward in this industry with helping to improve more people's lives. I also see myself representing a fitness clothing line. If you would like to reach out about either, contact me @eclectic_training_fitness! GAINZ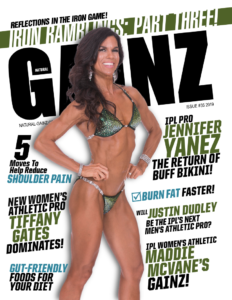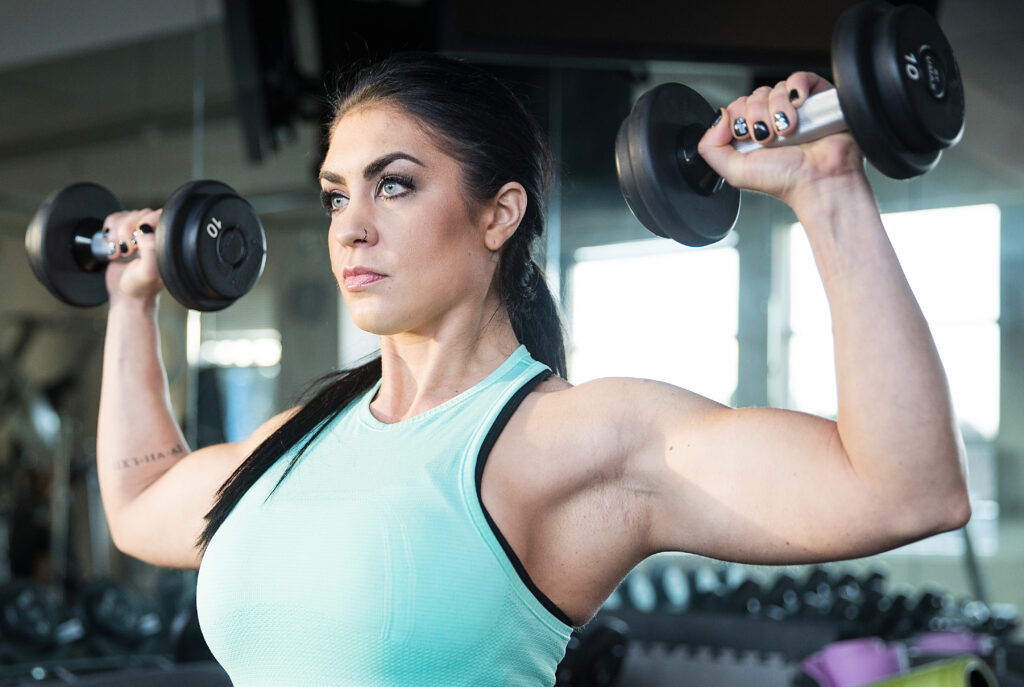 This maneuver can be one of the best strength-building tools in your arsenal.
Read More »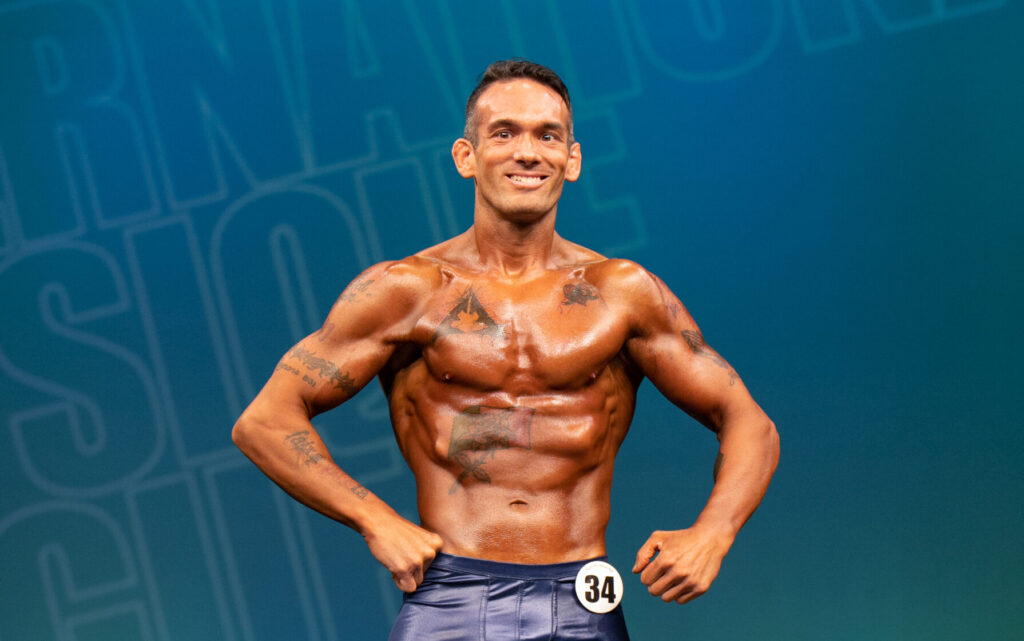 "Winning an Open Pro title is definitely one of my biggest goals for this year."
Read More »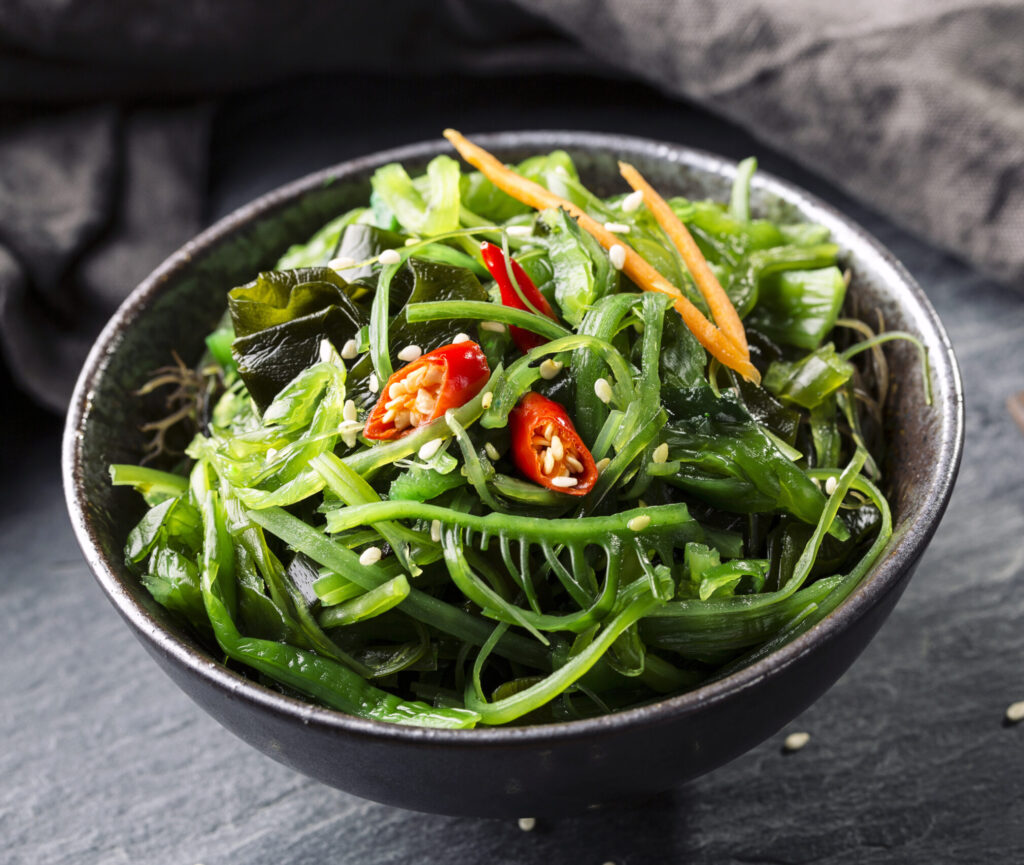 A healthy gut is important to ensure proper brain functioning, which can positively affect all body functions.
Read More »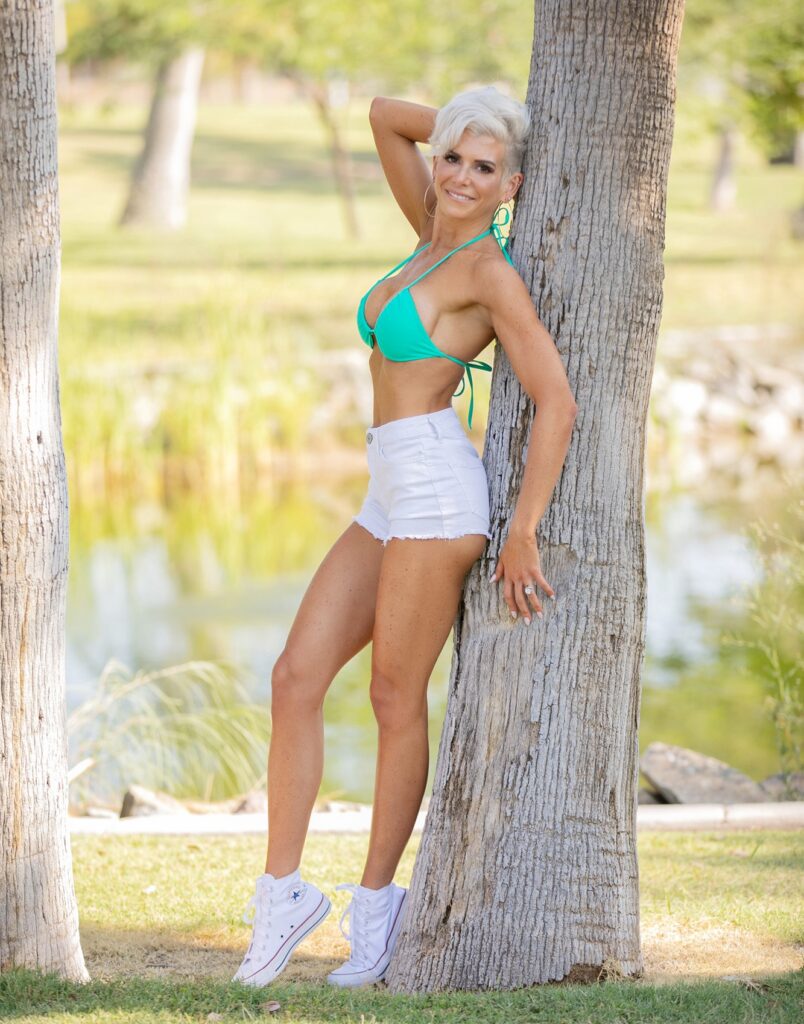 "Self-confidence and loving yourself in every stage of life is so powerful."
Read More »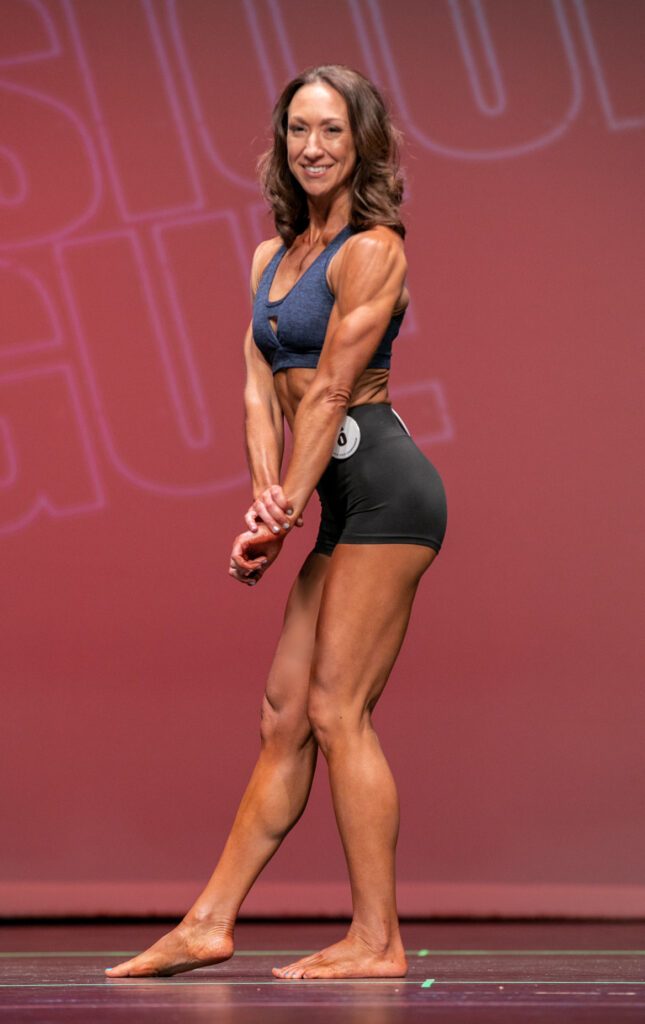 "I like a leaner look through-out the year. Yes, I am in shape year-round!"
Read More »